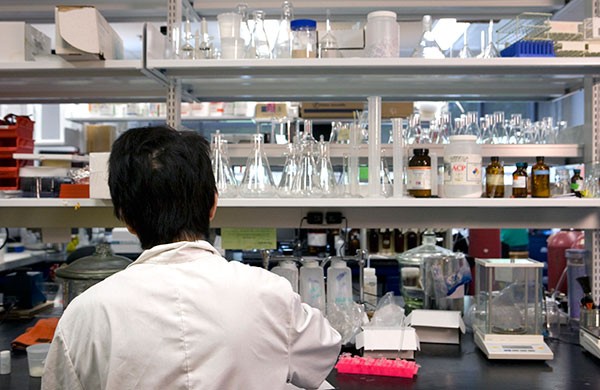 Chemical safety has many scientific and technical components. Certain chemicals can be harmful to our health and environment, it is therefore important to ensure the safe management of chemical materials for use, disposal, storage, acquisition, inventory control, and regulatory compliance.
EHS personnel provides training and advice to faculty, staff and students in ensuring safe chemical practices. Our goal is to improve chemical users knowledge of chemical safety and to ensure regulatory compliance.
For more information refer to the chemical safety policy, procedures, guidelines, forms and manuals. If you require more information contact Environmental Health & Safety at ext. 4877.

Environmental, Health & Safety:
514-848-2424, ext. 4877