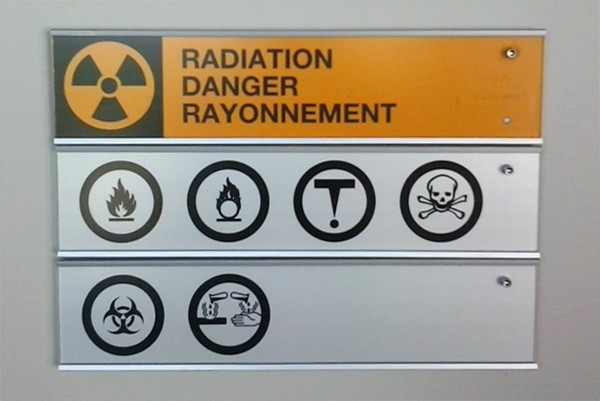 The Radiation Safety Program was developed in compliance with the Nuclear Safety and Control Act and associated regulations, in accordance with CNSC regulatory and guidance documentation.
The University currently has two CNSC licenses, a Consolidated Use of Nuclear Substances and Radiation Devices License and a Human Research Studies License.
Radiation safety program elements can be found in the Radiation Safety Policy (VPS-46) and in the University Radiation Safety Manual (below). These include responsibilities for the University Radiation Safety Committee, Internal Permit Holders, Authorized Users, and the Radiation Safety Officers.
The program incorporates the information on mandatory training for Radiation Safety and Transportation of Dangerous Goods (TDG) – Class 7 – Radioactive Materials and Equipment Safety Guidelines.
For more information, please contact the Radiation Safety Officer Gurnam Manku at extension 4356.

Environmental, Health & Safety:
514-848-2424, ext. 4877