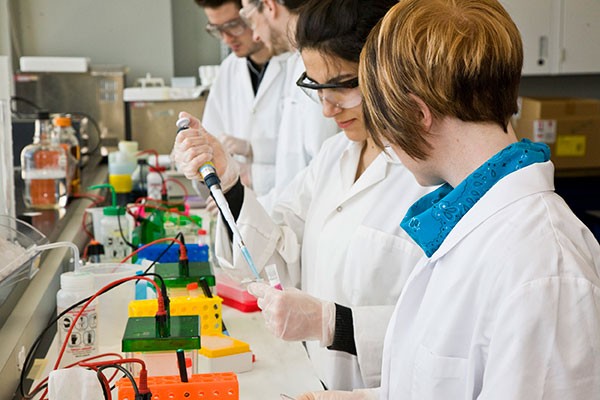 Biohazards are defined as biological material that may potentially be harmful to humans, animals or plants.
Biohazardous materials include:
Microorganisms such as viruses, fungi, parasites and bacteria;
Microbial toxins;
Mammalian primary tissues, blood and body fluids;
Cell lines and other tissue culture;
Certain types of nucleic acids, such as DNA derived from pathogenic organisms, human oncogenes.
Prior to conducting any new studies involving biohazards, a Biohazard Permit Application must be submitted to Environmental Health and Safety (EHS) for review and approval. EHS must also be advised if there are any significant changes (e.g., change in biological materials or procedures) to a previously approved permit.
For assistance in determining the required level of containment, please contact Frédéric Guilhem at extension 7334 or Lorena Boju at extension 5008.

Environmental, Health & Safety:
514-848-2424, ext. 4877