Early Childhood and Elementary Education (BA)
Apply now
Degree
Bachelor of Arts (BA)
Department
Faculty
Program type
Specialization
Primary campus
Sir George Williams (SGW)
Experiential learning
Internship
Why study Early Childhood and Elementary Education?
Shape the future. Experience the magic and mystery of the world through the eyes of a child. As an educator, you'll nurture children and inspire them to explore their surroundings. A BA in Early Childhood and Elementary Education gives you an educational foundation for teaching children aged two to 12.
In a curriculum that combines theory and fieldwork, you'll have the opportunity to observe experienced teachers and teach classes as a student teacher. You'll follow a core education curriculum and take electives in the teaching of values, second languages and human, social and natural sciences. You'll also:
Examine Canadian social policy and its impact on children and families
Study the physical, emotional and psychological development of children aged two to 12
Study educational psychology and philosophy
Learn methods of teaching first and second languages, mathematics and social sciences
Our students graduate ready to enter Quebec classrooms, and are eligible for certification from the Ministère de l'Éducation, du Loisir et du Sport.
Program highlights
Gain a rich educational training while working toward professional certification
A blend of classroom theory and experiential practice
The Department of Education offers one of Canada's finest undergraduate teacher certification programs, a 4-year BA, Specialization in ECEE that leads to permanent certification to teach in Quebec schools. This program is designed for students wishing to teach preschool through Grade 6.
The Bachelor of Arts degree with a Specialization in ECEE takes a minimum of four years (120 credits) of full-time study, depending on your academic background.
The programme requires 93 credits for the Specialization programme plus 27 elective credits. The 93 credits involve a stimulating and well-balanced group of selections from three areas: theory courses, method courses, and internships.
Program option
Specialization in Early Childhood and Elementary Education (120 credits)
The internships will be undertaken in preschool, kindergarten, primary and elementary level classes. The programme has a strong emphasis on child development. We believe that it is important to know how children grow and develop in order to better meet their needs. To facilitate this, the internships progress from preschool to higher elementary placements.
Minimum cut-off averages and course requirements
Quebec CEGEP: 26
High School: B

ACT or SAT is NOT required

International Baccalaureate (IB) diploma: 29
Baccalauréat français: 13
British system of education (GCE):

A-levels: At least two A-level exams CD or
AS-levels: At least 4 AS-level exams with equivalent results or
BTEC: Level 3 Diploma or Extended Diploma in a related subject area with equivalent results

University Transfers (internal/external): B
Additional requirements for admission
Interview
Program-specific application
Reference/assessment forms
If required, TOEFL iBT min. score of 90 or IELTS min. score of 7.
Minimum cut-off averages should be used as indicators. The cut-off data may change depending on the applicant pool. Applicants who meet the stated minimum requirements are not guaranteed admission to these programs.
Application deadlines
We consider complete applications year round and give priority to applicants who apply by official deadlines.
FALL TERM
March 1 is the deadline to apply for fall term entry. International students are encouraged to apply by February 1 to allow sufficient time for CAQ and study permit application processing.
Late applications will be considered if places are still available. Please check program availability for the term, before you start your application.

WINTER
Admission to this program is available for the Fall Term only.
We reserve the right to close admission to a program at any time after the official deadline without prior notice.
Quebec residents who enroll in this program and meet the eligibility criteria may apply for funding of $2,500 per term through the Quebec Perspective Bursary (Bourse Perspective Quebec).
United States students: A U.S. Federal Student Aid-eligible version of this program is offered. This version meets all U.S. regulations (such as no co-operative education or e-courses) for eligible programs.
STEP 1
1. Apply for Admissions online. You can also submit your application by logging in to the Student Hub and going to My CU Account.
External applicants: Fill out the Undergraduate Application online. There is a $100 CAD fee. Then continue with the steps below.
Internal applicants: Read and follow the instructions for a degree transfer. There is a $46 fee. Then continue with the steps below.
Please note, internal applicants currently enrolled in a Bachelor of Arts (BA) do not need to complete this step.


2. Complete the Additional Information application form / Renseignements Complémentaires
External applicants: upload this document online using the document type 'Early Childhood and Elementary Application'.. You can also upload your documents by logging in to the Student Hub and going to My CU Account.
Internal applicants (currently enrolled in a BA): go to your 'To Do List' via your Student Center, and click 'Upload document' to submit the additional information form, using the document type 'Early Childhood and Elementary Application'.
3. Obtain 3 referees (2 academic, 1 work-related)
Download Reference form (English) / Téléchargez formulaire de référence (Français)
Referees can e-mail the forms to: application.support@concordia.ca
*Please ensure you allow sufficient time for your referees to send their letter of recommendation and reference form.
Additional Information for Applicants
Student ID #
If you were a student at Concordia, you will have a Student ID number.
For new students, the Concordia Student ID is ONLY generated when an admission application is "submitted and finalized". After finalizing the application the Student ID number will be on the email the University sends to you.

If you haven't submitted or finalized the application, please indicate the application number on the Reference Form instead
STEP 2
1. Interview
Selected applicants will be notified via e-mail for an interview. The day and time will be provided. Interviews are conducted by faculty members and will last approximately 35 minutes.
Other programs of interest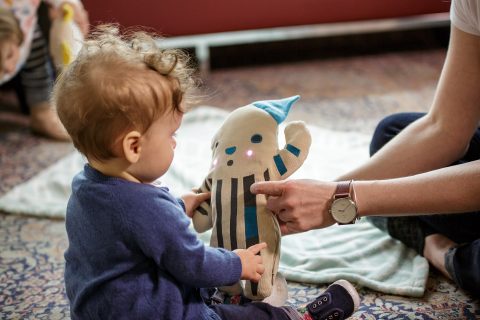 Enrich a child's life through activities that engage and inspire them. This program gives you a strong foundation for working with children while offering the flexibility to bring your passion for other fields such as art, music, drama, exercise science, or second languages into an educational or community milieu.
Department
Faculty
Art Education, Visual Arts (BFA)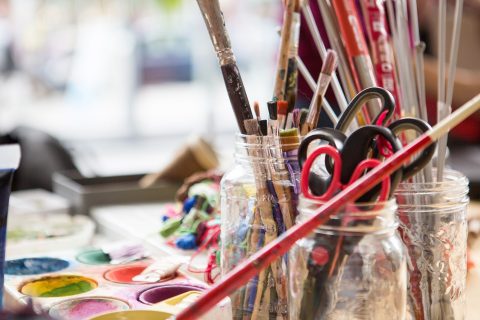 Art educators help students of all ages appreciate and create visual art in classrooms and community centres. As a student artist, you'll choose from a comprehensive list of artistic disciplines and find faculty to foster your talent no matter what your interest.
Department
Faculty