Art Education, Visual Arts (BFA)
Apply now
Degree
Bachelor of Fine Arts (BFA)
Department
Faculty
Program type
Major, Minor, Specialization
Primary campus
Sir George Williams (SGW)
Art educators help students of all ages appreciate and create visual art in classrooms and community centres. As a student artist, you'll choose from a comprehensive list of artistic disciplines and find faculty to foster your talent no matter what your interests. Our media labs and production studios, amongst the best in Canada, give you the tools to realize your vision.
As a student teacher, you'll have internships in community art programs and schools. Then, halfway through your degree, you can apply to the specialization program that leads to provincial certification.
Through our holistic approach, attending small classes, receiving lots of personal attention, you'll grow as a person, educator and artist. With solid training in artistic and teaching practices, you'll be well-equipped to do everything from planning high school classes to developing community art programs, even developing effective and educational visits to fine arts museums. You'll have a strong grounding in your own artistic practice, too, thanks to broad-based and intensive study.
Program highlights
Contribute to or help produce a student-run research-creation journal, InArte
Develop your expertise and experience as an artist, researcher and educator in one program
A Bachelor of Fine Arts degree takes a minimum of three or four years (90 – 120 credits) of full-time study, depending on your academic background.
Program options
Specialization in Art Education – Visual Arts (120 credits)*
Major in Art Education – Visual Arts (66 credits)
Minor in Art Education – Visual Arts (24 credits)
*Admission is to the major. After the completion of 60 credits in the Major in Art Education – Visual Arts program, if in-school art teaching interests you, then you may apply to transfer to the Specialization in Art Education – Visual Arts program.
As a graduate of the specialization program, you are eligible for teacher's certification from the Ministère de l'Enseignement supérieur (MES). However, you must satisfy the English language proficiency requirements of the program to be recommended to the Quebec Teachers Certification Service for a Quebec permanent teaching diploma.
This program is available for Fall admission only.
Minimum cut-off averages and course requirements
Quebec CEGEP: DEC
High School: C+

ACT or SAT is NOT required

International Baccalaureate (IB) diploma: 26
Baccalauréat français: 11
British system of education (GCE):

A-levels: At least two A-level exams CD or
AS-levels: At least 4 AS-level exams with equivalent results or
BTEC: Level 3 Diploma or Extended Diploma in a related subject area with equivalent results

University Transfers (internal/external): C
Additional requirements for admission
Letter of intent
Portfolio
Minimum cut-off averages should be used as indicators. The cut-off data may change depending on the applicant pool. Applicants who meet the stated minimum requirements are not guaranteed admission to these programs.
Application deadlines
We consider complete applications year round and give priority to applicants who apply by official deadlines.
FALL TERM
March 1 is the deadline to apply for fall term entry. International students are encouraged to apply by February 1 to allow sufficient time for CAQ and study permit application processing.
Late applications will be considered if places are still available. Please check program availability for the term, before you start your application.
WINTER
Admission to this program is available for the Fall Term only.
We reserve the right to close admission to a program at any time after the official deadline without prior notice.
Quebec residents who enroll in this program and meet the eligibility criteria may apply for funding of $2,500 per term through the Quebec Perspective Bursary (Bourse Perspective Quebec).
United States students: A U.S. Federal Student Aid-eligible version of this program is offered. This version meets all U.S. regulations (such as no co-operative education or e-courses) for eligible programs.
A solid combination of art education and art practice will open up many careers paths for you, including:
High school and elementary school art teachers
Art museum and gallery educators
Instructors and program directors in community art programs: working with at-risk youth, elderly adults, women's shelters, hospitals, and long-term care facilities
Self-employed artist-teachers
Combined undergraduate study in Art Education and Psychology can be the basis for admission to graduate professional programs in Creative Arts Therapies.
Other programs of interest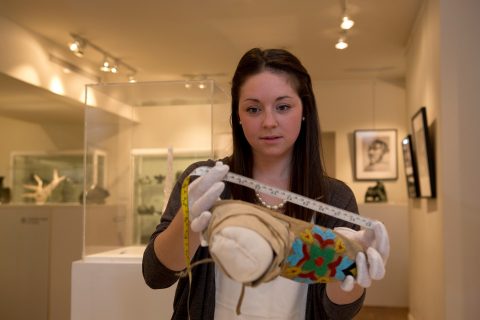 In our flexible program within the Faculty of Fine Arts, you focus on artistic periods that interest you. You perform academic research, learning to write formally and extensively about art.
Department
Faculty
Art History and Studio Art (BFA)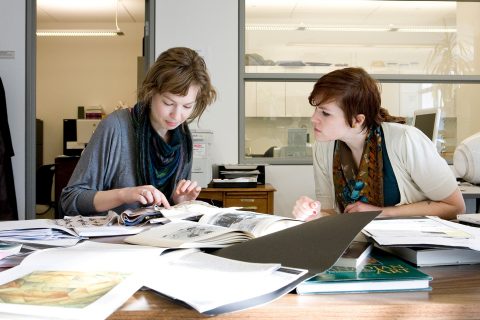 The Major in Art History and Studio Art is the ideal choice for someone interested in both the study and practice of art. Perform academic research and learn to write formally about art as you focus on periods that interest you, from ancient Greece to contemporary art and architecture.
Department
Faculty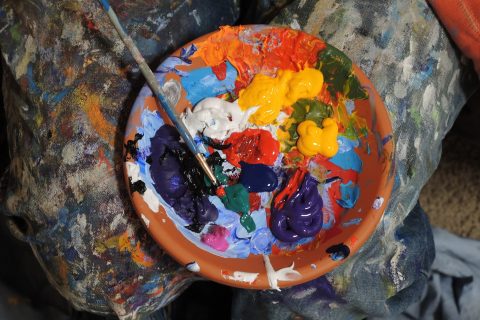 As a Studio Art major, you'll have the flexibility to choose a concentration or combine any of our seven disciplines: Ceramics, Fibres and Material Practices, Intermedia/Cyberarts (Performance, Video, Electronic Arts), Painting and Drawing, Photography, Print Media, Sculpture and Installation.
Department
Faculty