Art History and Studio Art (BFA)
Apply now
Degree
Bachelor of Fine Arts (BFA)
Department
Faculty
Primary campus
Sir George Williams (SGW)
Why study Art History and Studio Art?
The major in Art History and Studio Art is the ideal choice for someone interested in both the study and practice of art.  In this program, your art history research can inform, inspire and shape your art practice, while your academic work is enriched from the insights of making art. On the Art History side, you can focus on periods and media that interest you, from the sculpture of ancient Greece to contemporary installation art, while developing the research and writing skills of a scholar. On the Studio Art side, students in this major can take full advantage of the Faculty of Fine Arts, working in studios equipped with professional tools and equipment in Ceramics, Fibres and Material Practices, Intermedia (Video, Performance, and Electronic Arts), Painting and Drawing, Photography, Print Media, Sculpture and Installation.
As a major in Art History and Studio Art, you will develop critical abilities and benefit from the exchange of ideas with practising artists. This interdisciplinary program will position you to both pursue a vocation as an artist and prepare for ongoing academic study.
Program highlights
Access to state-of-the-art studio facilities
A unique opportunity to develop your artistic identity through research and creation
A Bachelor of Fine Arts degree takes a minimum of three or four years (90 – 120 credits) of full-time study, depending on your academic background.
Program option
Major in Art History and Studio Art (60 credits)
United States students: A U.S. Federal Student Aid-eligible version of this program is offered. This version meets all U.S. regulations (such as no co-operative education or e-courses) for eligible programs.
This program is available for Fall admission only.
Minimum cut-off averages and course requirements
Quebec CEGEP: DEC
High School: C+

ACT or SAT is NOT required

International Baccalaureate (IB) diploma: 26
Baccalauréat français: 11
British system of education (GCE):

A-levels: At least two A-level exams CD or
AS-levels: At least 4 AS-level exams with equivalent results or
BTEC: Level 3 Diploma or Extended Diploma in a related subject area with equivalent results

University Transfers (internal/external): C
Additional requirements for admission
Letter of intent
Portfolio
Minimum cut-off averages should be used as indicators. The cut-off data may change depending on the applicant pool. Applicants who meet the stated minimum requirements are not guaranteed admission to these programs.
Portfolio / Letter of intent
The portfolio of artwork for admission to a Studio Arts program should be a collection of your best and most recent work in visual arts. It should represent your individual interests, abilities and explorations. Consider visual, conceptual, and technical proficiency in selecting your best and most recent work.
If you are applying to more than one Fine Arts program, be sure to submit a separate portfolio for each program choice.
Your portfolio should contain:
Minimum number of portfolio items: 15.
Maximum number of portfolio items: 20.
Each portfolio item must be a single digital file.
Either recently completed or currently in progress.
Include work that demonstrates your ability to work in a variety of media, in both two and three dimensions. Examples include drawings, paintings, prints, collage and other mixed media work, sculpture, ceramics, and fibres work.
You may also include photographs, animation, film, video, audio recordings, and documentation of performance art.
Please tailor your portfolio to the specific program area to which you are applying.
Your work should show evidence of both technical skill and conceptual development. Basic abilities in drawing, composition and color-use must be demonstrated.
You may not submit your portfolio via email or through other websites.
Letter of intent
Your letter of intent should be no longer than one page and written in English or French. In general, it should describe your educational background and any relevant experience in art, as well as your expectations in relation to the programs to which you are applying.
What are your reasons for applying to this program? If you are particularly interested in an area within Studio Arts, please indicate why.
Describe your educational background and any relevant experience.
What are your goals and expectations in relation to this program?
Application deadlines
We consider complete applications year round and give priority to applicants who apply by official deadlines.
FALL TERM
March 1 is the deadline to apply for fall term entry. International students are encouraged to apply by February 1 to allow sufficient time for CAQ and study permit application processing.
Late applications will be considered if places are still available. Please check program availability for the term, before you start your application.
WINTER
Admission to this program is available for the Fall Term only.
We reserve the right to close admission to a program at any time after the official deadline without prior notice.
You will graduate with the knowledge and discipline that underpin a creative and productive life, and the ability to think critically about your work. You'll have gained valuable problem-solving skills and the leadership abilities required for successful entrepreneurial endeavours.
Your degree can lead to many paths such as:
Practising artist
Research or graduate studies
Museum or gallery curator
Art educator (you'll have two teachable subjects)
Critic, journalist or writer
Exhibition designer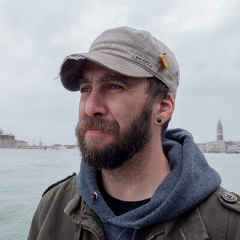 Jason Sikoak
Major in Art History and Studio Art
Originally from Nunatsiavut, Labrador, Jason Sikoak has found an artistic home at Concordia.
Other programs of interest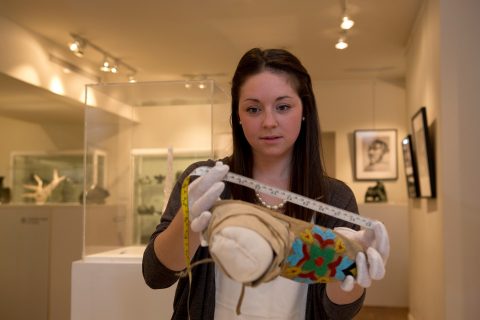 In our flexible program within the Faculty of Fine Arts, you focus on artistic periods that interest you. You perform academic research, learning to write formally and extensively about art.
Department
Faculty
Art History and Film Studies (BFA)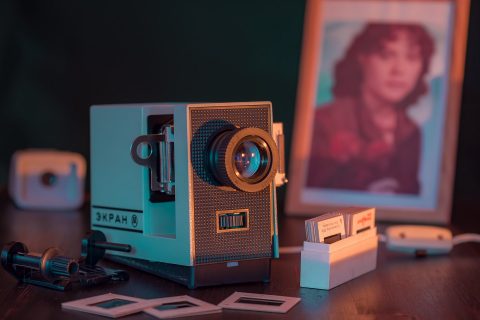 The Art History and Film Studies Major facilitates students' understanding of the critical intersections between art and film, both historically and today, and offers an opportunity to better understand the future of these media practices.
Departments
Department of Art History, Mel Hoppenheim School of Cinema
Faculty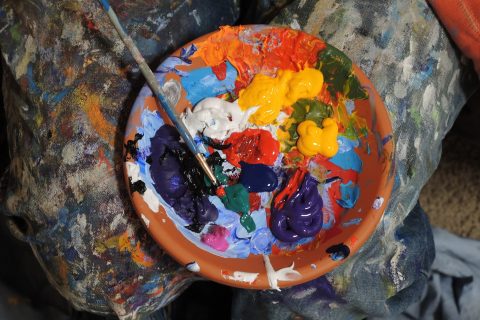 As a Studio Art major, you'll have the flexibility to choose a concentration or combine any of our seven disciplines: Ceramics, Fibres and Material Practices, Intermedia/Cyberarts (Performance, Video, Electronic Arts), Painting and Drawing, Photography, Print Media, Sculpture and Installation.
Department
Faculty