Art History and Film Studies (BFA)
Apply now
Degree
Bachelor of Fine Arts (BFA)
Departments
Faculty
Primary campus
Sir George Williams (SGW)
Why choose Art History and Film Studies?
Delve into the interlinked histories of art and film, and learn how the two fields intersect on the levels of art practice, critical approaches and institutional histories. Students benefit from courses that have been designed to lay the foundation for this joined program and are free to choose from a wide range of courses in both areas. Students can thus take advantage of the expertise and knowledge that has developed within the related fields of art history and film studies, and acquire a genuinely interdisciplinary education in the visual arts.
Program highlights
Numerous hands-on learning opportunities
Flexible program options for independent study
A Bachelor of Fine Arts degree takes a minimum of three or four years (90 – 120 credits) of full-time study, depending on your academic background.
Program option
Major in Art History and Film Studies (60 credits)
The Major in Art History and Film Studies teaches students to detect relationships between the work of visual artists and filmmakers, along with the common and divergent concerns of the disciplines of art history and film studies. Students studying the combined Major Art History and Film Studies develop an interdisciplinary understanding of the visual and audio-visual arts, as well as the critical and theoretical discourses pertaining to each discipline. Emphasis is placed on a historical and contextual analysis of art and film from a variety of social, cultural, political and critical perspectives.
Internships and other study opportunities
Professional internships
Internships provide students with the opportunity to pursue work in the film industry, film research, archival work, editing film publications, or writing film criticism.
Escuela internacional de cine y television - Cuba
In 2007, the Mel Hoppenheim School of Cinema signed an agreement with the prestigious Escuela internacional de cine y television (EICTV) in Cuba to explore opportunities for collaboration in education and research. Since then, MHSoC faculty members David Douglas, Richard Kerr, Rosanna Maule and Peter Rist have taught at EICTV and several Concordia film production and film studies students have participated in workshops there. In 2009, Professor Douglas offered a joint class with Fernando Birri, the founding director of EICTV. During the same year five EICTV students received scholarships from the Canadian government to study at MHSoC.
Other international study opportunities
Concordia University offers undergraduate and graduate students the opportunity to take part in an International Student Exchange Program (ISEP) that will count for credit towards their Concordia degree, while paying the same tuition fees they do at home and possibly receiving funding.
Independent studies
Students may explore specific areas of film through independent study.
United States students: A U.S. Federal Student Aid-eligible version of this program is offered. This version meets all U.S. regulations (such as no co-operative education or e-courses) for eligible programs.
This program is available for Fall admission only.
Applicants to Art History and Film Studies may be be put on a wait list depending on applicant pool and space in the program.
Minimum cut-off averages and course requirements
Quebec CEGEP: 24
High School: B-

ACT or SAT is NOT required

International Baccalaureate (IB) diploma: 27
Baccalauréat français: 12
British system of education (GCE):

A-levels: At least two A-level exams CD or
AS-levels: At least 4 AS-level exams with equivalent results or
BTEC: Level 3 Diploma or Extended Diploma in a related subject area with equivalent results

University Transfers (internal/external): B-
Minimum cut-off averages should be used as indicators. The cut-off data may change depending on the applicant pool. Applicants who meet the stated minimum requirements are not guaranteed admission to these programs.
Application deadlines
We consider complete applications year round and give priority to applicants who apply by official deadlines.
FALL TERM
March 1 is the deadline to apply for fall term entry. International students are encouraged to apply by February 1 to allow sufficient time for CAQ and study permit application processing.
Late applications will be considered if places are still available. Please check program availability for the term, before you start your application.
WINTER
Admission to this program is available for the Fall Term only.
We reserve the right to close admission to a program at any time after the official deadline without prior notice.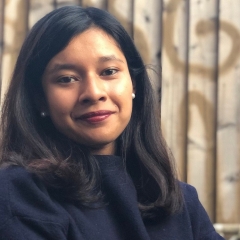 Gita Subaran
Major in Art History and Film Studies
Volunteering and student clubs enhanced Gita Subaran's university experience.
Other programs of interest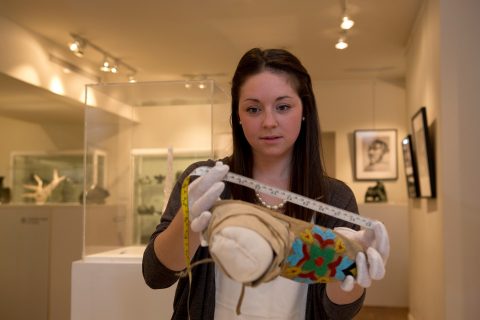 In our flexible program within the Faculty of Fine Arts, you focus on artistic periods that interest you. You perform academic research, learning to write formally and extensively about art.
Department
Faculty
Art History and Studio Art (BFA)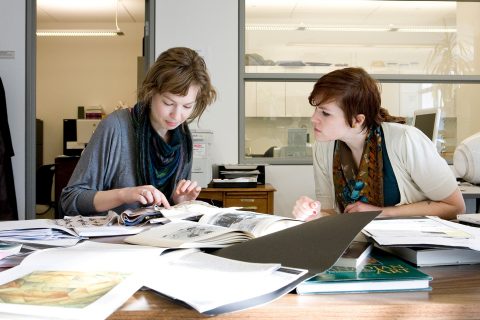 The Major in Art History and Studio Art is the ideal choice for someone interested in both the study and practice of art. Perform academic research and learn to write formally about art as you focus on periods that interest you, from ancient Greece to contemporary art and architecture.
Department
Faculty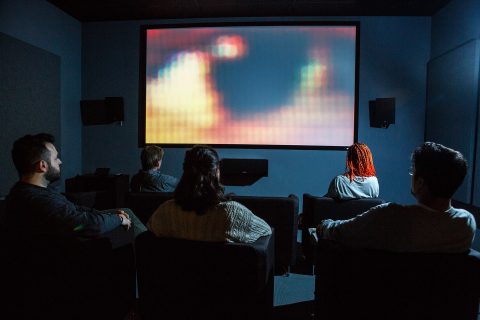 Film studies will teach you how to read our visual culture and speak the dominant creative language of the last century.
Department
Mel Hoppenheim School of Cinema
Faculty