Apply now
Degree
Bachelor of Arts (BA)
Department
Faculty
Primary campus
Sir George Williams (SGW)
Virtual information sessions
Do you want to make a difference in the lives of young children, youth, and families? The Child Studies program may just be the perfect fit for you! Register for an upcoming information session to find out how you can maximize your passion and interest to build a career that makes a difference.
Why choose Child Studies?
Enrich a child's life through activities that engage and inspire them. Through a curriculum that combines theory and fieldwork, you'll gain a strong foundation for working with children, with a broad knowledge base and the ability to:
foster the physical, emotional, psychological cognitive and academic development of preschool or school-age children;
understand children's roles in family, community and cultural contexts;
meet the needs of children and families in preschool, inclusive and community education settings.
After graduating with practical experience and a well-rounded skill set, you'll be recognized by Quebec's Ministère de la Famille to work in preschool settings. Graduates of the program have also gone on to work as paraprofessionals in inclusive schools or rehabilitation settings. A degree in Child Studies is also a solid foundation for further professional training or graduate studies in teaching, occupational therapy, social work, educational psychology and speech and language psychology, among other fields.
Program highlights
Gain a rich educational training while working toward professional certification
A blend of classroom theory and experiential practice
Completion of the Bachelor of Arts (BA) degree in Child Studies takes a minimum of three to four years (90 to 120 credits) of full-time study. The Program Requirement for Major in Child Studies includes a total of 45 credits.
Program option
Major in Child Studies (45 credits)
All students completing a BA in Child Studies must complete 24 compulsory credits of foundation/theoretical knowledge, and 15 specified credits in one of the two Area of Specialization: (a) Early Childhood Settings, and (b) Exceptionality and Diversity in Childhood Settings. In addition, students also complete 6 credits (2 courses) in education to broaden their knowledge in the field and to enrich their competencies to work effectively with children; these courses, cross-listed with other programs in the Department, include Comparative Education, Educational Technology, Philosophy of Education, Sociology of Education, Research Methods, etc.
Courses
The BA Child Studies Program offers courses in the foundations of educational practices that introduce the students to the theories of child development and other issues related to the physical, emotional, psychological cognitive and academic development in children within the context of family, community and inclusive philosophy. Specialized courses and field placements are offered in two areas:
Early Childhood Settings
Exceptionality and Diversity in Childhood Settings
Students who choose Early Childhood Settings will develop the expertise to work in childcare settings, as recognized by Quebec's Ministère de la Famille et des Aînes (MFA). Those who choose Exceptionality and Diversity in Childhood Settings will be prepared to work as paraprofessionals in inclusive education settings or rehabilitation settings.
We also encourage our students to develop research skills for post-graduate studies in the future.
Applications from current students
Internal applicants
Students who are already pursuing an undergraduate degree at Concordia and who wish to apply to Child Studies need to complete only the Department of Education application.
If you are a Concordia student but not enrolled in a B.A. Degree (ex.B.Com.,B.F.A.,B.Sc., B.Ed.)
and
You must also fill the attached Internal Student Application to BA Major in Child Studies form and submit it to the Department of Education with the required documents.
A current transcript of Concordia grades and a letter describing previous experience and study related to child care as well as a statement of career goals . If you have accumulated fewer than 18 credits, an copy of your CEGEP grades must be submitted.
Applying as a graduating student
PLEASE NOTE: If you are in your last year at Concordia University and will be graduating at the end of this academic year, you are considered to be an external applicant and must re-apply to the University by completing the General University application form.
For questions about the program please contact Sheri.Bernier@concordia.ca or 514-848-2424 ext. 2029
Minimum cut-off averages and course requirements
Quebec CEGEP: 25
High School: B

ACT or SAT is NOT required

University Transfers (internal/external): B
Baccalauréat français: 13
International Baccalaureate (IB) diploma: 29
Additional requirements for admission
If required, TOEFL iBT min. score of 90 or IELTS min. score of 7.
Minimum cut-off averages should be used as indicators. The cut-off data may change depending on the applicant pool. Applicants who meet the stated minimum requirements are not guaranteed admission to these programs.
Other programs of interest
Early Childhood and Elementary Education (BA)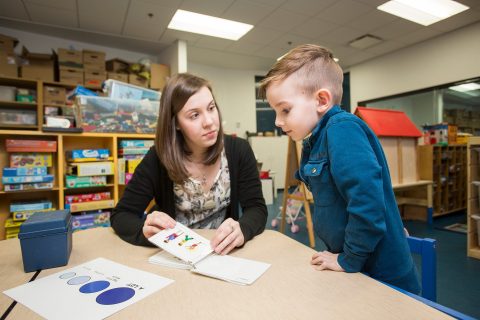 Shape the future. Experience the magic and mystery of the world through the eyes of a child. As an educator, you'll nurture children and inspire them to explore their surroundings. A BA in ECEE gives you an educational foundation for teaching children up to age 12.
Department
Faculty
Art Education, Visual Arts (BFA)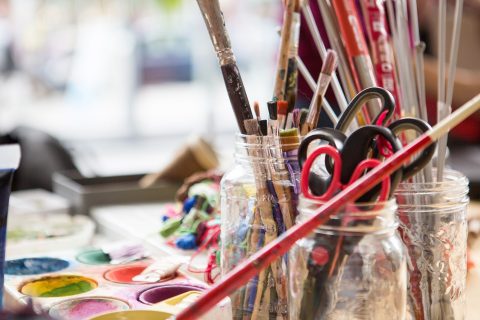 Art educators help students of all ages appreciate and create visual art in classrooms and community centres. As a student artist, you'll choose from a comprehensive list of artistic disciplines and find faculty to foster your talent no matter what your interest.
Department
Faculty