Apply now
Degree
Bachelor of Fine Arts (BFA)
Department
Faculty
Program type
Major, Minor, Specialization
Primary campus
Sir George Williams (SGW)
Every day, our culture is flooded with new moving images. Film Studies teaches you how to read visual culture and speak the dominant creative language of the last century. Explore the history of cinema in its global breadth — from documentary to experimental and narrative feature films — and the future of cinema in its many emergent forms.
Studying film as fine art, pop culture and commercial industry trains you to think critically about films and their cultural context. You'll develop a deep understanding of film's aesthetics and relation to society. You'll write film reviews, analyze film sequences, and become a cultural critic.
Program highlights
Flexible, dynamic program with numerous internship opportunities
Smaller class sizes foster a sense of community and critical engagement
Program options
*Admission is to the major. Students in the major may apply for a transfer to the specialization after completing specific first-year courses.
The breadth and depth of faculty expertise in Concordia's Film Studies programs is really what make our courses so exciting. Our faculty members have expertise in many areas:
Sexuality studies, feminism and female filmmakers, Queer Cinema
Political documentary, postcolonial theory, the history of film studies
Cinephilia, underground filmmaking, melodrama, semiotics, film theory
Experimental ethnography, Soviet Cinema, Japanese Anime
Please note that film production courses are only available to students in the Specialization in Film Studies program.
For a list of required courses, please download the Program Guide according to year of entry.
Internships and other study opportunities
International study opportunities
Concordia University offers students the opportunity to take part in an International Student Exchange Program (ISEP) that will count for credit towards their Concordia degree, while paying the same tuition fees they do at home and possibly receiving funding. International study opportunities bring cultural diversity and enrichment through immersion in the programs of study at Concordia's partner institutions.
Professional internships
The MHSoC has established collaboration with all of the major film festivals in Montreal, through which many students find volunteer and internship opportunities each year. Moreover, students may opt to apply up to six credits from their degree towards an internship in film-related institutions, where they can pursue work in film archiving, research, editing publications or writing film criticism. Consult the Undergraduate Calendar or Graduate Calendar for details about program specific requirements and prerequisites.
Independent studies
Students may explore specific areas of film through independent study. Consult the Undergraduate Calendar or Graduate Calendar for details about program specific requirements and prerequisites.
United States students: A U.S. Federal Student Aid-eligible version of this program is offered. This version meets all U.S. regulations (such as no co-operative education or e-courses) for eligible programs.
This program is available for Fall admission only.
Applicants to Film Studies may be be put on a wait list depending on applicant pool and space in the program.
Minimum cut-off averages and course requirements
Quebec CEGEP: 24
High School: B-

ACT or SAT is NOT required

International Baccalaureate (IB) diploma: 27
Baccalauréat français: 12
British system of education (GCE):

A-levels: At least two A-level exams CD or
AS-levels: At least 4 AS-level exams with equivalent results or
BTEC: Level 3 Diploma or Extended Diploma in a related subject area with equivalent results

University Transfers (internal/external): B-
Minimum cut-off averages should be used as indicators. The cut-off data may change depending on the applicant pool. Applicants who meet the stated minimum requirements are not guaranteed admission to these programs.
Application deadlines
We consider complete applications year round and give priority to applicants who apply by official deadlines.
FALL TERM
March 1 is the deadline to apply for fall term entry. International students are encouraged to apply by February 1 to allow sufficient time for CAQ and study permit application processing.
Late applications will be considered if places are still available. Please check program availability for the term, before you start your application.
WINTER
Admission to this program is available for the Fall Term only.
We reserve the right to close admission to a program at any time after the official deadline without prior notice.
You'll graduate with superior communication skills, plus the knowledge and discipline to think critically about culture and society. Our alumni work in cultural industries including:
Film conservation
Film production
Museums and galleries
Archives and libraries
Many of our students go on to graduate programs in moving image studies.
Other programs of interest
Art History and Film Studies (BFA)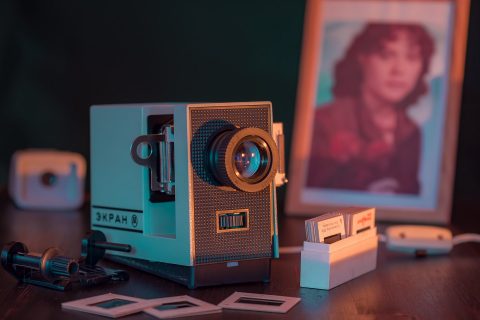 The Art History and Film Studies Major facilitates students' understanding of the critical intersections between art and film, both historically and today, and offers an opportunity to better understand the future of these media practices.
Departments
Department of Art History, Mel Hoppenheim School of Cinema
Faculty