Alumnus/Alumna profile
Eliane Ashkar
Bachelor in Fine Arts
Major Film Animation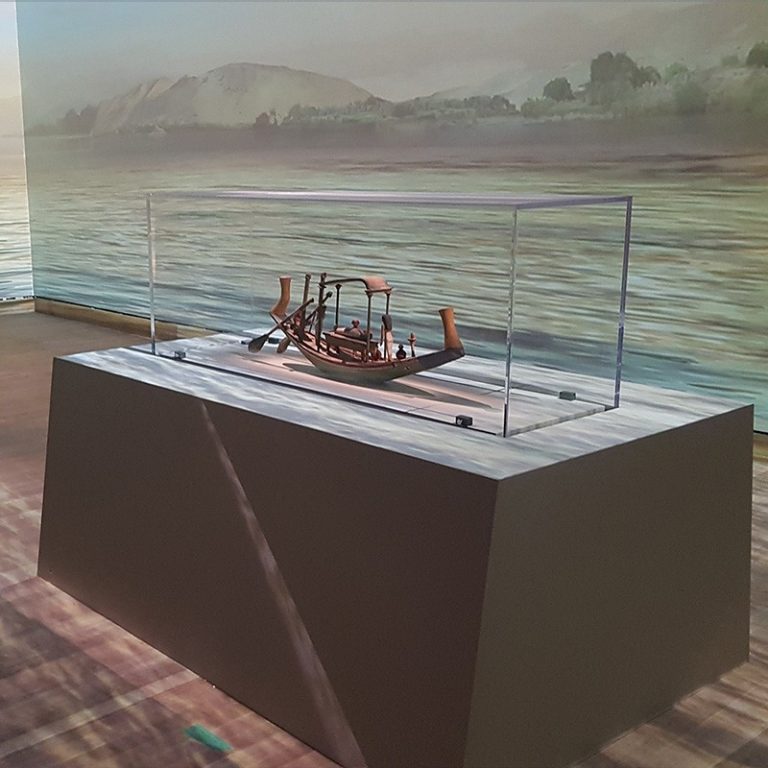 "I was very lucky to come to Concordia."
Eliane Ashkar's passion for film animation brought her to a new city
As a newcomer to Montreal in 2007, Eliane Ashkar, BFA 14, moved from Lebanon with the resolve to continue the education she began in her home country and to make a career in film animation. Once enrolled in Concordia's Mel Hoppenheim School of Cinema, she knew she had made the right decision.
We spoke to Ashkar about her student experience, her career path and her current role as creative director of Graphics eMotion, a multimedia immersive experience studio in Montreal.
What was the best part about the Film Animation program?
The flexibility artists have to develop their skills was the best part for me. The program isn't channelled in one direction, as is mainstream industry. It's more of a creative process that each student can develop differently.
My favourite courses were Character Design and Stop Motion Animation where I learned how to build effects, devise and build a character and manipulate gestures. We learned a lot from very experienced and passionate professors.
What were some of the highlights of your Concordia student experience?
I came from the French school system and you couldn't choose your own courses. You had to follow a structured program, so it was really different at Concordia. You somehow become an adult when you go to university and have to select your own classes and be active with the community of students.
Were you involved in any student clubs or associations?
I was working very hard and had two jobs at the time, but some of my friends were founders of student groups. Getting engaged in a social community is a great way to grow into adulthood. I think everyone should do that as a student.
How has your experience in the Film Animation program helped you in your career?
My studies at Concordia helped me develop my career at Graphics eMotion, where I am the creative director and part owner. Our studio does film animation for 3D projection mapping and immersive experiences for festivals, museums and institutions.
In my role, I manage a team as well as the creative process. I channel the quality and aesthetic of the design and direct the team toward the final result. We did 3D mapping projection for the Egyptian Mummies: Exploring Ancient Lives exhibition at the Montreal Museum of Fine Arts and the Lac virtuel room for the Fishing Stories exhibition at the Musée de la Civilisation à Québec.
Did you work on any research projects?
With my final film I had the chance to use a lot of different techniques and the professor was very helpful. It was a very personal film and I had many ideas, so she was able to help me articulate them. It was therapeutic to express myself. The film was projected at a screening and at a few festivals.
What made you choose the Film Animation program at Concordia?
When I came to Montreal, I was looking at universities where I could continue a film animation degree I had started in Lebanon. I don't think there is another university in Montreal with this program. It was past the submission date, but I told them about my situation and they accepted me. I was very lucky to come to Concordia and I have no regrets at all. I think it was the best choice.