Apply now
Degree
Bachelor of Fine Arts (BFA)
Department
Faculty
Primary campus
Sir George Williams (SGW)
Why study Film Animation?
Discover and articulate your unique artistic personality as you master an incredibly adaptable art form. This rigorous, versatile program will give you a solid foundation in the art of frame-by-frame filmmaking from professor-practitioners connected to a community of working animators in Montreal and around the world. Our approach to animation emphasizes cross-pollination and experimentation.
You'll graduate with the knowledge and discipline to think critically about your work, and your experience working independently on all aspects of film animation production will set you up for successful collaboration with others in the industry.
With an Oscar win, ten nominations, and hundreds of prestigious awards won by past and present faculty and students, we're proud of the international acclaim our alumni enjoy as directors, producers, editors, and designers of the world's most creative animation.
Program highlights
Participate in the Concordia Film Festival, a student-run festival showcasing student work.
Numerous opportunities for gaining hands-on experience through internships
A Bachelor of Fine Arts degree takes a minimum of three or four years (90 – 120 credits) of full-time study, depending on your academic background.
Program options
Major in Film Animation (60 credits)
Minor in Film Animation (30 credits)*


*For current Concordia students only. Students may apply to the minor for their second year of study.
Courses emphasize experimentation with a variety of techniques and materials. Our acclaimed faculty provide students with intensive training in a diverse range of traditional and digital animation techniques, including:
Classical animation
Puppet animation
3D digital animation
Direct animation
Experimental animation
Animated documentary
Animated installation
Sound design & music composition
This rigorous approach to classical and digital animation processes emphasizes cross-pollination experimentation, and an independent spirit, making the Film Animation program one of the most versatile training programs in its field.
For a list of required courses, please download the Program Guide according to year of entry.
Internships and other study opportunities
International study opportunities
Concordia University offers students the opportunity to take part in an International Student Exchange Program (ISEP) that will count for credit towards their Concordia degree, while paying the same tuition fees they do at home and possibly receiving funding. International study opportunities bring cultural diversity and enrichment through immersion in the programs of study at Concordia's partner institutions.
Professional internships
Internships provide students with the opportunity to pursue work in the film industry, film research, archival work, editing film publications, or writing film criticism. Consult the Undergraduate Calendar or Graduate Calendar for details about program specific requirements and prerequisites.
Independent studies
Students may explore specific areas of film through independent study. Consult the Undergraduate Calendar or Graduate Calendar for details about program specific requirements and prerequisites.
This program is available for Fall admission only.
Minimum cut-off averages and course requirements
Quebec CEGEP: DEC
High School: C+

ACT or SAT is NOT required

International Baccalaureate (IB) diploma: 26
Baccalauréat français: 11
British system of education (GCE):

A-levels: At least two A-level exams CD or
AS-levels: At least 4 AS-level exams with equivalent results or
BTEC: Level 3 Diploma or Extended Diploma in a related subject area with equivalent results

University Transfers (internal/external): C
Minimum cut-off averages should be used as indicators. The cut-off data may change depending on the applicant pool. Applicants who meet the stated minimum requirements are not guaranteed admission to these programs.
Additional requirements for admission
Letter of intent
Portfolio
Application deadlines
We consider complete applications year round and give priority to applicants who apply by official deadlines.
FALL TERM
March 1 is the deadline to apply for fall term entry. International students are encouraged to apply by February 1 to allow sufficient time for CAQ and study permit application processing.
Late applications will be considered if places are still available. Please check program availability for the term, before you start your application.
WINTER
Admission to this program is available for the Fall Term only.
We reserve the right to close admission to a program at any time after the official deadline without prior notice.
Quebec residents who enroll in this program and meet the eligibility criteria may apply for funding of $2,500 per term through the Quebec Perspective Bursary (Bourse Perspective Quebec).
United States students: A U.S. Federal Student Aid-eligible version of this program is offered. This version meets all U.S. regulations (such as no co-operative education or e-courses) for eligible programs.
Our students have gone on to become some of the world's leading independent animation filmmakers. Many work with the National Film Board of Canada or with animation studios and visual effects companies around the world. Your degree can also lead to career paths such as:
Animation Director
Storyboard artist
Character designer
Web animator
CGI special effects supervisor
3D modeller
Stop-motion, 2D and 3D animator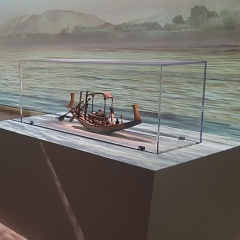 Eliane Ashkar
Major in Film Animation
Eliane Ashkar's passion for film animation brought her to a new city.
Other programs of interest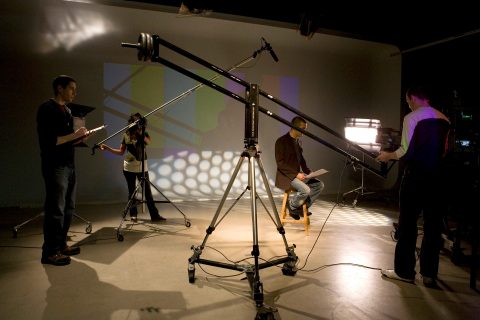 In your first year, you make a film. Every year, you work on the making of a film. In this competitive program, you'll develop your craft and vision as a filmmaker under the supervision of established filmmakers, media artists and scholars who instruct and mentor you.
Department
Mel Hoppenheim School of Cinema
Faculty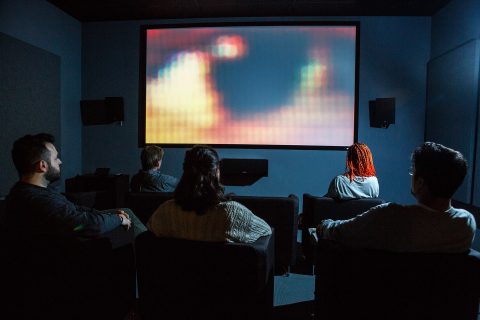 Film studies will teach you how to read our visual culture and speak the dominant creative language of the last century.
Department
Mel Hoppenheim School of Cinema
Faculty