Apply now
Degree
Bachelor of Fine Arts (BFA)
Department
Faculty
Program type
Major, Specialization
Primary campus
Sir George Williams (SGW)
Why study Film Production?
Every year, you work on the making of a film. In this competitive program, you'll develop your craft and vision as a filmmaker under the supervision of established filmmakers, media artists and scholars who instruct and mentor you.
The program integrates rigorous hands-on technical training with aesthetic, historical, commercial and theoretical topics that influence filmmaking today. Our approach pushes you to find innovative ways to express yourself through motion pictures.
Our facilities are amongst the best in Canada. A wide range of film and digital equipment is available to you, and our production studios cater to everything from hand-made analog techniques to the latest digital technologies.
As your skills improve, you may choose to specialize in a specific technical area such as cinematography or sound. Fiction filmmaking has a rich history here, but we also make significant contributions to documentary and experimental films.
Montreal has a bustling film industry, so take advantage of your time here. Our school and our city will offer you both time to be creative and many opportunities for professional work.
Program highlights
Participate in the Concordia Film Festival, a student-run festival showcasing student work.
Numerous opportunities for gaining hands-on experience through internships
Program options
Specialization in Film Production (66 credits)
Major in Film Production (54 credits)
Students in the Major may apply to transfer to the Specialization in their third year. It is strongly recommended that students in the Specialization have, or acquire, knowledge of French.
The Film Production curriculum provides flexible opportunities to develop skills as a filmmaker through collaborative and individual studio practices, technical & theoretical seminars, critiques, screenings and guest speakers.
At the core of the Film Production Program are the Filmmaking I, II and III courses. All projects produced in these courses are initiated by students and mentored through all stages of production to completion. Numerous genres are explored and students are exposed to contemporary production methods.
Supporting these core production courses are technical courses, that inform specific areas of film production such as cinematography and sound. There are also ancillary courses that incorporate process and aesthetic considerations such as writing, directing, expanded cinema, montage, production design and creative producing.
In addition to film production courses, students choose from a range of courses in film history, theory and aesthetics as well as elective seminars in liberal arts and sciences. These courses provide an interdisciplinary historical and critical framework to support individual creative practices.
For a list of required courses please download the Program Guide according to year of entry.
Schedules for courses are available on the class schedules website.
Internships and other study opportunities
International study opportunities
Concordia University offers students the opportunity to take part in an International Student Exchange Program (ISEP) that will count for credit towards their Concordia degree, while paying the same tuition fees they do at home and possibly receiving funding. International study opportunities bring cultural diversity and enrichment through immersion in the programs of study at Concordia's partner institutions.
Professional internships
Internships provide students with the opportunity to pursue work in the film industry, film research, archival work, editing film publications, or writing film criticism. Consult the Undergraduate Calendar or Graduate Calendar for details about program specific requirements and prerequisites.
Independent studies
Students may explore specific areas of film through independent study. Consult the Undergraduate Calendar or Graduate Calendar for details about program specific requirements and prerequisites.
United States students: A U.S. Federal Student Aid-eligible version of this program is offered. This version meets all U.S. regulations (such as no co-operative education or e-courses) for eligible programs.
This program is available for Fall admission only.
Minimum cut-off averages and course requirements
Quebec CEGEP: DEC
High School: C+

ACT or SAT is NOT required

International Baccalaureate (IB) diploma: 26
Baccalauréat français: 11
British system of education (GCE):

A-levels: At least two A-level exams CD or
AS-levels: At least 4 AS-level exams with equivalent results or
BTEC: Level 3 Diploma or Extended Diploma in a related subject area with equivalent results

University Transfers (internal/external): C
Minimum cut-off averages should be used as indicators. The cut-off data may change depending on the applicant pool. Applicants who meet the stated minimum requirements are not guaranteed admission to these programs.
Additional requirements for admission
Letter of intent
Portfolio
Application deadlines
We consider complete applications year round and give priority to applicants who apply by official deadlines.
FALL TERM
March 1 is the deadline to apply for fall term entry. International students are encouraged to apply by February 1 to allow sufficient time for CAQ and study permit application processing.
Late applications will be considered if places are still available. Please check program availability for the term, before you start your application.
WINTER
Admission to this program is available for the Fall Term only.
We reserve the right to close admission to a program at any time after the official deadline without prior notice.
For over thirty-five years our alumni have obtained critical acclaim in the film and media industry locally and internationally. As a Concordia Film School graduate you will enter the world of media professionals with the knowledge and discipline to think critically about your work. You will possess the training and skills needed to successfully embark on a career path in cinema and media production – one that is based extensively on teamwork and collaboration. Your degree may lead to many paths:
Director
Cinematographer
Lighting Technician
Camera Technician
Producer
Production Manager
Post-Production Coordinator
Picture Editor
Sound Designer
Multidisciplinary film-artist
Other programs of interest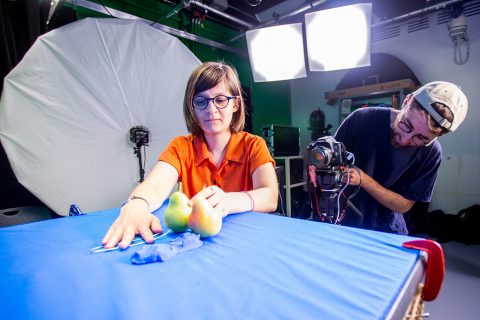 Join a rigorous, versatile program to learn an incredibly adaptable art form. You'll take a fine arts approach to animation that emphasizes cross-pollination and experimentation. Together, we'll help you consider the art you want to make and how you might animate it.
Department
Mel Hoppenheim School of Cinema
Faculty
Art History and Film Studies (BFA)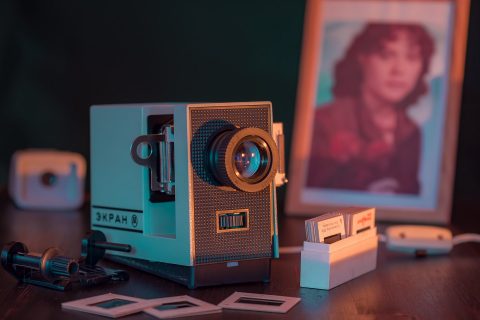 The Art History and Film Studies Major facilitates students' understanding of the critical intersections between art and film, both historically and today, and offers an opportunity to better understand the future of these media practices.
Departments
Department of Art History, Mel Hoppenheim School of Cinema
Faculty