Apply now
Degree
Bachelor of Arts (BA)
Department
Faculty
Program type
Major, Minor, Honours, Specialization
Primary campus
Sir George Williams (SGW)
Experiential learning
Internship
History shapes the world we inhabit; it substantially determines the constraints and the possibilities of our experience; it colours the aspirations and aversions that drive us, individually and collectively. We can choose to live in ignorance of history, but we cannot live independently of it. History, in other words, is a burden we all share, but for some of us it is also a resource. It imposes limits but also supplies opportunities.
History is more than mere facts; it is a dynamic discipline built on analysis, debate and interpretation. When you study history, you develop a cultural vocabulary that examines humanity through events, culture and context. Our modern multimedia facilities bring history to life through images, texts, and sound recordings. Our faculty specialize in areas that reflect the world's diversity. Whether your heart lies in modern Africa, medieval England or contemporary Japan, you will have the opportunity to study the historical periods and geographical locations that capture your attention. Complement your studies with thematic courses such as film in history, gender, the history of peace and war or environmental history.
Program highlights
Opportunities to participate in research projects at research centres including the Centre for Oral History and Digital Storytelling and the Ethnography Lab
Program options
*Honours is a highly concentrated program, ideal for students planning to continue to graduate studies. If you are interested in Honours, speak with your program advisor in your first year of study at Concordia. Students applying to the University are able to apply to the major or specialization.
Minimum cut-off averages and course requirements
Quebec CEGEP: 20
High School: C+

ACT or SAT is NOT required

University Transfers (internal/external): C

Honours (internal transfers only): B+

Baccalauréat français: 11
International Baccalaureate (IB) diploma: 26
Minimum cut-off averages should be used as indicators. The cut-off data may change depending on the applicant pool. Applicants who meet the stated minimum requirements are not guaranteed admission to these programs.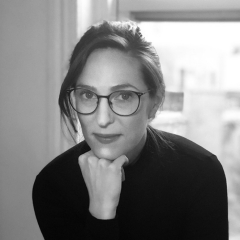 Danielle Lands
Major in History Minor in Biology
The flexibility I had at Concordia gave me choices that opened doors.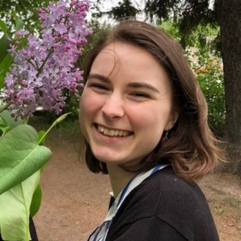 Ona Bantjes-Rafols
Honours History: Seminar OptionOna Bantjes-Rafols was encouraged to reach beyond the classroom and take part in the academic field of History.
Other programs of interest