Apply now
Degree
Bachelor of Fine Arts (BFA)
Department
Faculty
Program type
Major, Minor, Specialization
Primary campus
Sir George Williams (SGW)
There has never been a culture without music — it nourishes our hearts and minds and stirs our souls. If your goal is to immerse yourself in the making of music, Concordia's Major in Music program offers you the flexibility to control your own future — whether you want to compose, write songs, perform, manage artists, or become a music therapist.
Taking classes and working in our studios and rehearsal spaces will give you the skills, knowledge, discipline and experience you will need. After your first year you may transfer into the Specialization in Music Performance or Composition programs, or continue in the Major for the most flexibility. You will have the opportunity to:
Study composition, songwriting, arranging and orchestration
Perform in the University or Chamber Choir, Contemporary Music Ensembles, or Transdisciplinary Creation and Performance projects
Give a public presentation of your own creative "capstone" project in your final year
After graduation you'll have the knowledge, skill and passion to succeed as a musician or pursue graduate studies.
Program highlights
Access to fully equipped practice rooms and recording studios, as well as over two dozen well-maintained pianos and seven concert grands
Opportunities to perform in Concordia's great concert spaces and in local venues
A Bachelor of Fine Arts degree takes a minimum of three or four years (90 – 120 credits) of full-time study, depending on your academic background.
Program options
Major in Music (54 credits)
Minor in Music (24 credits)


Please note: the Minor in Music is not open to new applicants and is only available in the classical/contemporary genre.
Music specializations
After the successful completion of first-year core courses (30 credits), students in the Major in Music program may apply for transfer into one of two specialization in Music (66 credit) programs:
Specialization in Music Composition
Specialization in Music Performance
United States students: A U.S. Federal Student Aid-eligible version of this program is offered. This version meets all U.S. regulations (such as no co-operative education or e-courses) for eligible programs.
This program is available for Fall admission only.
Minimum cut-off averages and course requirements
Quebec CEGEP: DEC
High School: C+

ACT or SAT is NOT required

International Baccalaureate (IB) diploma: 26
Baccalauréat français: 11
British system of education (GCE):

A-levels: At least two A-level exams CD or
AS-levels: At least 4 AS-level exams with equivalent results or
BTEC: Level 3 Diploma or Extended Diploma in a related subject area with equivalent results

University Transfers (internal/external): C
Minimum cut-off averages should be used as indicators. The cut-off data may change depending on the applicant pool. Applicants who meet the stated minimum requirements are not guaranteed admission to these programs.
Additional requirements for admission
Music admissions package submission deadline: March 1
Applicants must apply online before submitting the music admissions package.
We need to know more about you than the general University application provides.
Information about you and your musical background
Online basic theory screening test
Video audition
Online theory and ear-training placement tests
It is the applicant's responsibility to upload the video audition online by the prescribed deadline. Test results are sent after the audition has been evaluated.
Please remember:
To check the program availability for the fall, as late applications will continue to be accepted for certain programs for an undetermined amount of time
Applicants must apply online before completing the online theory test and submitting their audition video
For more information on these additional requirements, please read the following:
Application deadlines
We consider complete applications year round and give priority to applicants who apply by official deadlines.
FALL TERM
March 1 is the deadline to apply for fall term entry. International students are encouraged to apply by February 1 to allow sufficient time for CAQ and study permit application processing.
Late applications will be considered if places are still available. Please check program availability for the term, before you start your application.
WINTER
Admission to this program is available for the Fall Term only.
We reserve the right to close admission to a program at any time after the official deadline without prior notice.
Your hard work while at Concordia will give you the knowledge and discipline to further your solo work, plus the teamwork skills to collaborate with others. Our alumni compose, perform, tour, produce original CDs, write for theatre, dance, film, TV and video games; their cultural work has been recognized through awards and prizes. Your degree can lead to many paths such as:
Composer, arranger
Performer
Music therapist
Administrator in the arts (band manager, festival organizer)
Teacher, musicologist, researcher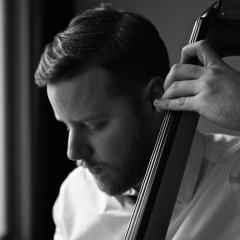 Tim Charman
Major in Music
Playing music across genres and across borders prepared Tim Charman for the life he dreams of as a musician.
Other programs of interest
Electroacoustic Studies (BFA)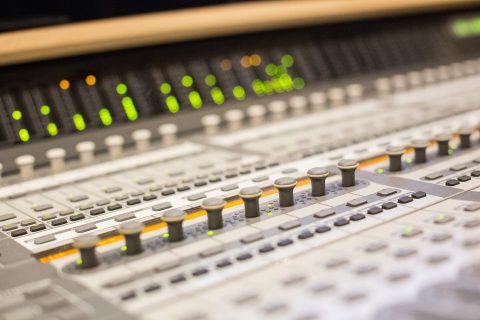 As an electroacoustic artist, your ear is your instrument. As a student, you will explore the possibilities for sonic creativity through electroacoustic composition, sound design and recording, while training your inner and outer ears.
Department
Faculty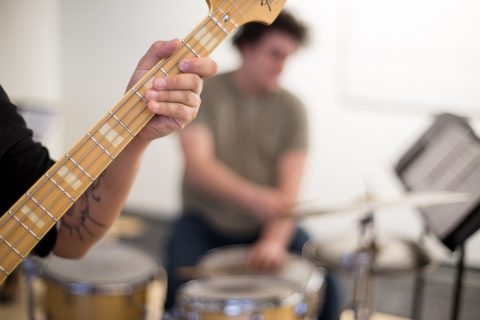 Students in the Concordia Jazz Studies program, the first university-level jazz program in Canada, have a unique opportunity to become fully immersed in the sounds and traditions of a 100 year-old art form that's truly modern and still evolving.
Department
Faculty