Business Technology Management (BComm)
Apply now
Degree
Bachelor of Commerce (BComm)
Department
Faculty
Primary campus
Sir George Williams (SGW)
Experiential learning
Co-op
Why study Business Technology Management?
While most firms play catch-up with technology, your skills — built on a solid grasp of technology, business, process, project and change management — close that gap. This program turns you into a tech-savvy manager who can implement information and communication technologies (ICT), increase productivity and be an innovative entrepreneur. You'll build knowledge and skills in:
Information and communication technology
Business process analysis
Project management
Critical thinking
Communications and interpersonal skills
You'll graduate as a manager who understands technology and computer programming, who can supervise projects, introduce new technology to a workplace or join a whip-smart start-up. That's a solid competitive advantage any business would invest in.
Program highlights
A next-gen program offered at only a select few Business schools
Bridges the gap between Management and Information Technologies programs
The Co-op program gives you the chance to complete paid work terms that last 12 to 16 weeks. Work terms make it possible for you to:
Manage web and intranet sites
Assist in e-commerce initiatives
Consult on IT strategic planning, technological transformation and solution selection
Design and develop database systems
Participate in defining information systems for research and development
United States students: A U.S. Federal Student Aid-eligible version of this program is offered. This version meets all U.S. regulations (such as no co-operative education or e-courses) for eligible programs.
Minimum cut-off averages and course requirements
Quebec CEGEP: 27 overall, 26.5 math

Pre-university (Two-year DEC):

Average of 26.5 from Calculus 1 and Linear Algebra
Applicants are eligible for admission once they have completed at least one of these two math courses. The other must be completed during the first year at Concordia.
Strongly recommended that applicants complete both courses at CEGEP

Professional/technical (Three-year DEC):

Those completing a technical DEC in a business-related field may be eligible for admission.
Students who have completed Calculus I and/or Linear Algebra must achieve an average of 26.5 in mathematics.
Student without Calculus 1 or Linear Algebra, must have achieved a minimum of 75% in Secondary 5 Math (SN, TS or MATH 536). Your high school transcripts must be included with your application. If admitted, you will be required to complete all missing prerequisite courses as elective credits at John Molson.

High School: B overall, B in math


One math from Pre-Calculus, Calculus, or equivalent
ACT or SAT is not required
AP exams are not required but may qualify you for advanced standing

International Baccalaureate (IB) diploma: 29 overall, 4 HL or 5 SL math


Accepted math: Applications and Interpretations HL, Analysis and Approaches SL or HL

Baccalauréat français: 13 overall, 13 in math


Required courses:

Première : Spécialité mathématiques
Terminale : Mathématiques complémentaires (Spécialité mathématiques recommended)

British system of education (GCE):

A-levels: At least two A-level exams CC, C in math or
AS-levels: At least 4 AS-level exams with equivalent results or
BTEC: Level 3 Diploma or Extended Diploma in a related subject area with equivalent results
Students without A-level math may be admissible based on AS-level or iGCSE/GCSE/O-Level exam results. Students should include all their exam results from iGCSE (or equivalent) onwards to support their application.

University transfers (internal): 2.7 overall, 2.7 in math

At least two of the following (or have exemptions): BTM 200, ECON 201, ECON 203
MATH 208 and MATH 209 (or have exemptions)

University transfer (external): B- overall, B- in math

Courses in the disciplines of Calculus and Linear Algebra, Macroeconomics, Microeconomics, and Computer Literacy
Minimum cut-off averages should be used as indicators. The cut-off data may change depending on the applicant pool. Applicants who meet the stated minimum requirements are not guaranteed admission to these programs.
Application deadlines
We consider complete applications year round and give priority to applicants who apply by official deadlines.

FALL TERM
March 1 is the deadline to apply for fall term entry. International students are encouraged to apply by February 1 to allow sufficient time for CAQ and study permit application processing.
Late applications will be considered if places are still available. Please check program availability for the term, before you start your application.
WINTER
November 1 is the deadline to apply for winter term entry. International students are encouraged to apply by September 1 to allow sufficient time for CAQ and study permit application processing.
Not all programs are available for winter term entry. Please check program availability for the term, before you start your application.
We reserve the right to close admission to a program at any time after the official deadline without prior notice.
This program prepares graduates for careers in various business technology areas, such as:
Business information systems analysis
Information systems support management
Project management
E-business development
Graduates of the program have gone on to work for:
Air Canada
Bank of Montreal
Ericsson
IBM
Pratt and Whitney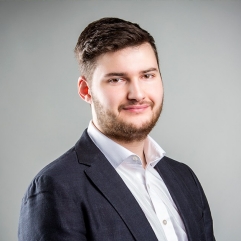 Justino Donovan
Major in Business Technology Management Major in Marketing
Justino Dovovan's double major meant he completed two
Co-op internships in different fields, providing valuable training.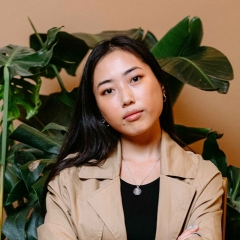 Nicole Um
Major in Business Technology Management
Minor in Computer Science
Being part of an association, not only have I gained great leadership skills, time management skills and industry knowledge, I've also met amazing people and had so much fun!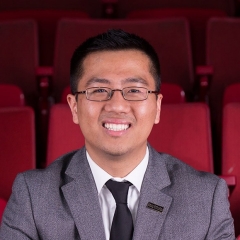 William Chan
Major in Business Technology Management
The best part of the program was being introduced to such a different variety of disciplines within the discipline itself.
Other programs of interest
International Business (BComm)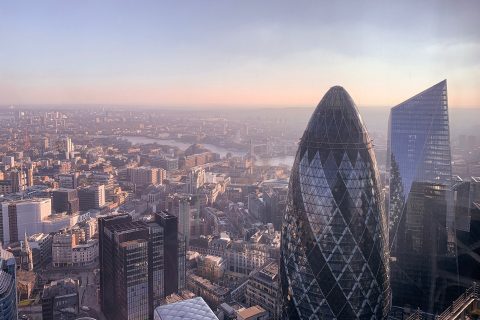 International Business students study commerce with a global perspective. In addition to examining management, marketing and finance in international contexts, courses draw insights from experts in the fields of politics, economics, and sociology.
Department
Faculty
Marketing is the art of persuasion: How to convey ideas, manage buzz and create desire.
Department
Faculty
Supply Chain Operations Management (BComm)