Supply Chain & Business Technology Management
The Department of Supply Chain and Business Technology Management at the John Molson School of Business (JMSB), Concordia University strives to equip its students with an integrated set of decision-making skills.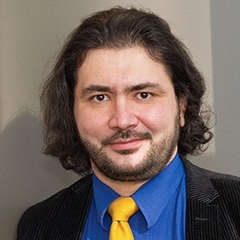 Raafat G. Saade
Chair of Supply Chain and Business Technology Management
Dr. Raafat George Saade has been teaching in the faculty since 1998. He obtained his PhD in 1995 (Concordia University) after which he received the Canadian National Research Council postdoctoral fellowship, which he completed at McGill University in Montreal. Dr. Saade has published in journals such as Information & Management, Decision Sciences, and Expert Systems with Applications. His research interests include the development and assessment of information systems, and the supply chain of digital information products.
Back to top

© Concordia University