#6 in Canada
Bloomberg's Best B-Schools 2022-23
The John Molson School of Business was ranked sixth in Canada by Bloomberg Businessweek's Best B-Schools survey.
Read more
Top 100 internationally
The John Molson MBA is ranked 5th in Canada and 92nd in the world in the latest Which MBA? annual survey from The Economist.
Read more

Top 3 in Canada for ROI
The John Molson MBA was ranked top 3 in Canada for Return on Investment by QS in its 2022 Global MBA & Business Masters Rankings.
Read more
2nd in Canada
The Economist has ranked Concordia's John Molson EMBA program second in Canada and 67th in the world in its most recent Which MBA? Executive MBA Ranking.



Top 40 in graduate entrepreneurship studies
The Princeton Review chose the schools for its 2023 graduate entrepreneurship rankings based on surveys of schools conducted from June through August 2022.
Read more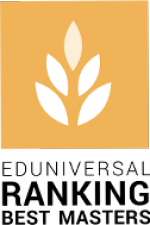 2021 Eduniversal Best Masters Ranking features eight John Molson programs
Eight programs from the John Molson School of Business were featured among the best 5500 Masters, Masters of Science, Postgraduates and MBAs programs ranked in 154 countries.

The John Molson Graduate Diploma of Chartered Professional Accountancy was ranked #2 in Canada, #6 in North America

The John Molson Executive MBA was ranked #4 in Canada, #13 in North America

The John Molson Full-time MBA was ranked #3 in Canada, #6 in North America

The John Molson Part-time MBA was ranked #2 in Canada, #19 in North America

The John Molson MBA with CFA Integration was ranked #2 in Canada, #56 worldwide

The MSc in Marketing was ranked #5 in Canada, #12 in North America

The MSc in Finance was ranked #7 in Canada, #22 in North America

The Master in Supply Chain Management was ranked #3 in Canada, #43 worldwide