Graduate Diploma in Chartered Professional Accountancy (CPA)
An innovative CPA program built on a tradition of academic excellence and designed to meet the needs of the next generation of accounting professionals.
Please consult the frequently asked questions regarding Pass/Fail notations, DISCs, and how this impacts your application into the program.
Why the John Molson CPA Program?

A LONG AND PROUD TRADITION OF EXCELLENCE
in graduate accounting education

DEDICATED INSTRUCTORS
with years of audit, consulting and accounting experience

3 ADMISSIONS PER YEAR
(Fall, Winter and Summer)


EVENING COURSES
allow you to keep working and continue gaining experience during the day

toward the world-renowned John Molson MBA*
* Subject to some conditions

LOANS AND BURSARIES
available for students registered for Full-Time credits
Admissions available for Fall, Winter and Summer terms.
Chartered Professional Accountancy Designation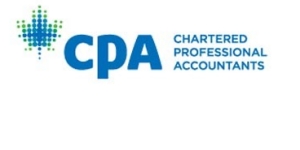 The Chartered Professional Accountancy (CPA) Order was created in May 2012 following the unification of the accounting profession in Quebec. It results from a merger of the Ordre des comptables agréés (CA), the Ordre des comptables généraux accrédités (CGA) and the Ordre des comptables en management accrédités (CMA). The Order thus represents all the areas of expertise of the profession—assurance, financial accounting, management and management accounting, finances and taxation —at the service of enterprises, organizations and the public.

The CPA Order comprises over 36,000 members and 7,000 future CPAs. By combining its distinctive forces under a single order, the Quebec accounting profession strengthens its position both nationally and internationally.

Learn more about becoming a Chartered Professional Accountant on the Order's website.