International Business (BComm)
Apply now
Degree
Bachelor of Commerce (BComm)
Faculty
Primary campus
Sir George Williams (SGW)
Experiential learning
Co-op
Why study International Business?
Reserve a seat in our business class, and you'll be prepared to work anywhere in the world.
International Business students study commerce with a global perspective. In addition to examining management, marketing and finance in international contexts, courses draw insights from experts in the fields of politics, economics, and sociology.
You'll acquire international street sense, adapting business models to differing workplaces, planning for cross-border tax, banking or legal issues, understanding trade dispute contexts, or addressing cultural sensitivities in global marketing campaigns.
Opportunities to practise real cultural exchanges exist inside and outside the classroom. Montreal, a multilingual and multicultural city, is the perfect place to pick up a second (or third) language. And John Molson School of Business students hail from more than 100 countries: nearly a fifth are francophone and a quarter speak a language other than English or French as their mother tongue.
International Business will allow you to do business in the global marketplace, make ethical decisions in an international context, and motivate consumers from different cultures.
Program highlights
Opportunities to travel and study internationally through the John Molson International Exchange program, Community Empowerment Education Development (CEED), and the International Community Outreach Program
Unique program as the Major courses are multidisciplinary, including courses in Management and Political Science
The Co-op program offers you a practical approach to learning about exporting goods and services. During your paid work terms that last 12 to 16 weeks, you have the opportunity to deal with the challenges of a complex multicultural and multilingual marketplace, and are exposed to the legal implications of operating within a global environment.
Work terms make it possible for you to:
Perform on-site audits of international standards procedures and implementation
Study the implications and repercussions of international policy change on domestic and international markets
Source, allocate and distribute local and international industrial materials
Make short- and long-term forecasts for product sales and competition in key markets
United States students: A U.S. Federal Student Aid-eligible version of this program is offered. This version meets all U.S. regulations (such as no co-operative education or e-courses) for eligible programs.
Minimum cut-off averages should be used as indicators. The cut-off data may change depending on the applicant pool. Applicants who meet the stated minimum requirements are not guaranteed admission to these programs.
Application deadlines
We consider complete applications year round and give priority to applicants who apply by official deadlines.

FALL TERM
March 1 is the deadline to apply for fall term entry. International students are encouraged to apply by February 1 to allow sufficient time for CAQ and study permit application processing.
Late applications will be considered if places are still available. Please check program availability for the term, before you start your application.
WINTER
November 1 is the deadline to apply for winter term entry. International students are encouraged to apply by September 1 to allow sufficient time for CAQ and study permit application processing.
Not all programs are available for winter term entry. Please check program availability for the term, before you start your application.
We reserve the right to close admission to a program at any time after the official deadline without prior notice.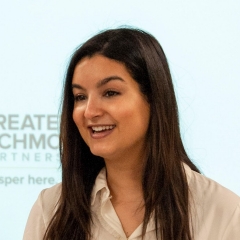 Fatima Halimi
Major International Business (Co-op) Minor Political Science
The first piece of advice I have is to start building your resume as soon as you can.
Other programs of interest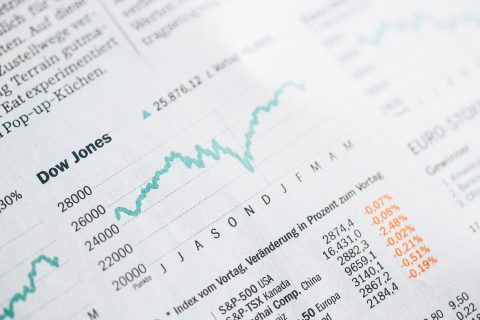 Finance is a competitive program where you acquire the skills to manage money and practice making decisions that affect the futures of corporations, communities and investors.
Department
Faculty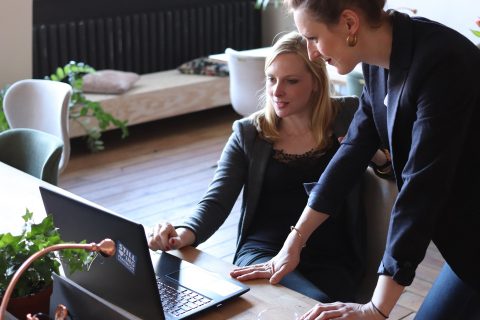 The future leaders who come to our school inspire people, embrace diversity, build new business models and create wealth in socially and ecologically sustainable ways. As a JMSB student, you achieve these goals by taking an integrated approach to management studies.
Department
Faculty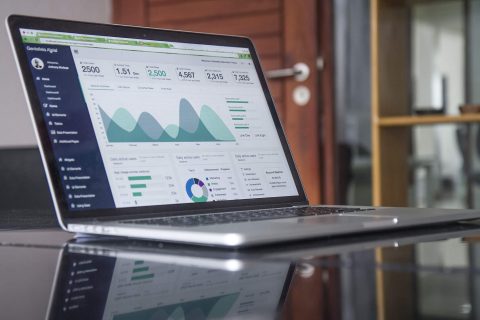 At the John Molson School of Business, our economics major is applied. Because we look at the world though a business lens, you don't just analyze data to discover how society, politics and the environment interacts with business, you also develop business strategies and organizational tactics to tackle economic problems big and small.
Department
Faculty
© Concordia University