Apply now
Degrees
Bachelor of Arts (BA), Bachelor of Science (BSc)
Department
Faculty
Program type
Major, Minor, Honours, Specialization
Primary campus
Loyola (LOY)
Modern scientific psychology studies brain processes and behaviour — both human and animal — under various conditions. Psychologists study the relationships between the brain and behaviour: the processes that determine how we learn to speak, create and keep memories, or respond to stress. When you study psychology, you examine the internal and external factors that influence development, cognition, perception and motivation.
All Psychology students follow a core psychology curriculum. Regardless of your program you'll also:
Receive fundamental training in statistics and research methods
Learn the basic principles of behavioural neurobiology
Study the history of psychology
A Psychology degree opens many doors; specialization or honours students may choose to work as a psychologist, therapist, or pursue graduate studies or medical research. Students majoring in Psychology can complement their studies in other fields such as business, communications or education.
Program highlights
Program covers the five main areas of psychology: Social, developmental, clinical, neuroscience, and cognition
Accredited by the OPQ/CPA; students can take the required courses to qualify for clinical graduate programs in Quebec and the rest of Canada
Opportunities to get involved in active research labs In-house advising tailored to students in the Psychology program
Program options
Honours in Psychology (66 credits)
Students seeking admission to the Honours program should speak with their program advisor in their first year of study at Concordia. Students apply to the departmental Honours advisor, normally following the completion of 30 credits. Students applying to the University are able to apply to the major or specialization.
Specialization in Psychology (60 credits)
This program is similar to the BA Honours program, but without research experience in psychology, the Honours seminars and the Honours thesis. The number of electives at the intermediate or advanced level in psychology is increased to 12, for a total of 60 psychology credits, leaving 30 open elective credits, 24 of which should be in departments other than Psychology (6 of which must be General Education credits).
Major in Psychology (42 credits)
The major is relevant for someone seeking a good general degree which could have applications in a variety of fields related to teaching, business, personnel, or community involvement.
Minor in Psychology (24 credits)
Honours and specialization graduates often pursue graduate studies. Others have established careers as medical professionals or youth counsellors. Depending on the selection of courses the specialization may also provide a background for graduate work such as a master's degree in counselling psychology, or social work, or even in an MBA program.
The major program may have applications in a variety of fields related to teaching, business, personnel, or community involvement.
Some career goals from the minor program might include: art, drama, or music therapy, criminology or forensics, social work, or early childhood education.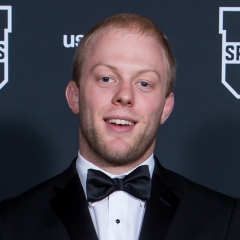 Francis Carter
Specialization in Psychology (Behavourial Neuroscience)
Doing research with a professor as an undergraduate is just one way that this program propels students into exciting careers.
Other programs of interest
Behavioural Neuroscience (BSc)
When you study behavioural neuroscience, you'll investigate the links between the chemical changes in the brain, emotions and behaviour.
Department
Faculty
Biology (BSc)
Major

Minor

Honours

Specialization

Co-op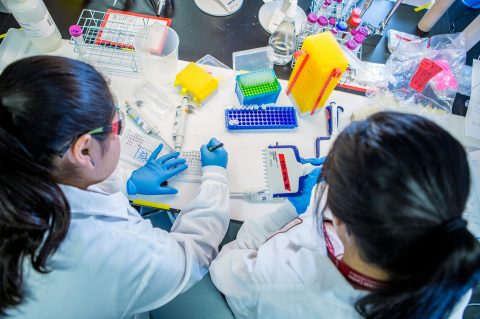 Get inspired by life. Immerse yourself in the study of life at all levels: from the edge of biochemistry through cell biology and the physiology of multicellular organisms to the interactions between organisms and their environment.
Department
Faculty
Multidisciplinary Studies in Science (Minor)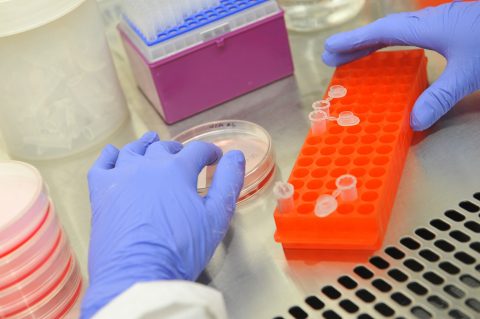 The Concordia University Science College offers highly motivated students in any of the sciences a multidisciplinary science program that prepares you for a life of scientific thought and research.
Department
Faculty