Apply now
Degree
Bachelor of Commerce (BComm)
Department
Faculty
Program type
Major, Minor, Honours
Primary campus
Sir George Williams (SGW)
Experiential learning
Co-op
Outstanding accountants keep businesses ahead of the curve: solving problems, building sound financial strategies and ensuring good fiscal health. If you're a high achiever with an appetite for continuous learning, consider us. You'll join a program with a reputation for graduates who achieve excellent results at national professional accounting examinations.
By entering into a BComm with a Major in Accountancy, you build skills for good business practice, like:
Complex problem solving
Strategic and critical thinking
Accounting and budgeting skills
Quantitative skills
How to prepare, read and analyze financial statements
Understanding the tax system and tax planning
Auditing theory and practice
Combine that with our hands-on Co-op program, AACSB accreditation and courses that meet the standards of Quebec's new accountancy designation, the CPA (Chartered Professional Accountant), and there's no question you'll leave us with excellent career prospects.
Program highlights
Accountancy Co-op students have interned for companies including Bombardier Aerospace, Canada Revenue Agency, KPMG, Le Chateau, Pfizer and PricewaterhouseCoopers
Get involved in the highly engaged Accounting Students Society or participate in an Accounting Case Competition
The Co-op program gives you the chance to do paid work terms that last 12 to 16 weeks. Work terms make it possible for you to:
Find the right fit in the firm or field you want to practice in
Make key connections and network
Apply classwork to real-world situations
Add career experience to your resumé
During a Co-op term, you might:
Handle personal and corporate tax files
Conduct audits and perform inventory counts
Do bank reconciliations
Participate in cost-accounting dossiers
United States students: A U.S. Federal Student Aid-eligible version of this program is offered. This version meets all U.S. regulations (such as no co-operative education or e-courses) for eligible programs.
Minimum cut-off averages and course requirements
Quebec CEGEP: 27 overall, 26.5 math

Pre-university (Two-year DEC):

Average of 26.5 from Calculus 1 and Linear Algebra
Applicants are eligible for admission once they have completed at least one of these two math courses. The other must be completed during the first year at Concordia.
Strongly recommended that applicants complete both courses at CEGEP

Professional/technical (Three-year DEC):

Those completing a technical DEC in a business-related field may be eligible for admission.
Students who have completed Calculus I and/or Linear Algebra must achieve an average of 26.5 in mathematics.
Student without Calculus 1 or Linear Algebra, must have achieved a minimum of 75% in Secondary 5 Math (SN, TS or MATH 536). Your high school transcripts must be included with your application. If admitted, you will be required to complete all missing prerequisite courses as elective credits at John Molson.

High School: B overall, B in math


One math from Pre-Calculus, Calculus, or equivalent
ACT or SAT is not required
AP exams are not required but may qualify you for advanced standing

International Baccalaureate (IB) diploma: 29 overall, 4 HL or 5 SL math


Accepted math: Applications and Interpretations HL, Analysis and Approaches SL or HL

Baccalauréat français: 13 overall, 13 in math


Required courses:

Première : Spécialité mathématiques
Terminale : Mathématiques complémentaires (Spécialité mathématiques recommended)

British system of education (GCE):

A-levels: At least two A-level exams CC, C in math or
AS-levels: At least 4 AS-level exams with equivalent results or
BTEC: Level 3 Diploma or Extended Diploma in a related subject area with equivalent results
Students without A-level math may be admissible based on AS-level or iGCSE/GCSE/O-Level exam results. Students should include all their exam results from iGCSE (or equivalent) onwards to support their application.

University transfers (internal): 2.7 overall, 2.7 in math

At least two of the following (or have exemptions): BTM 200, ECON 201, ECON 203
MATH 208 and MATH 209 (or have exemptions)

University transfer (external): B- overall, B- in math

Courses in the disciplines of Calculus and Linear Algebra, Macroeconomics, Microeconomics, and Computer Literacy
Minimum cut-off averages should be used as indicators. The cut-off data may change depending on the applicant pool. Applicants who meet the stated minimum requirements are not guaranteed admission to these programs.
Application deadlines
We consider complete applications year round and give priority to applicants who apply by official deadlines.

FALL TERM
March 1 is the deadline to apply for fall term entry. International students are encouraged to apply by February 1 to allow sufficient time for CAQ and study permit application processing.
Late applications will be considered if places are still available. Please check program availability for the term, before you start your application.
WINTER
November 1 is the deadline to apply for winter term entry. International students are encouraged to apply by September 1 to allow sufficient time for CAQ and study permit application processing.
Not all programs are available for winter term entry. Please check program availability for the term, before you start your application.
We reserve the right to close admission to a program at any time after the official deadline without prior notice.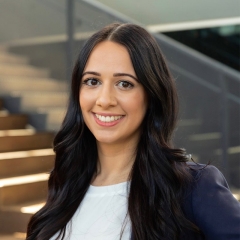 Stephanie Radiotis
Major in Finance and Accountancy
I applied to be part of the Co-op program and it was one of the best decisions of my undergrad.
Other programs of interest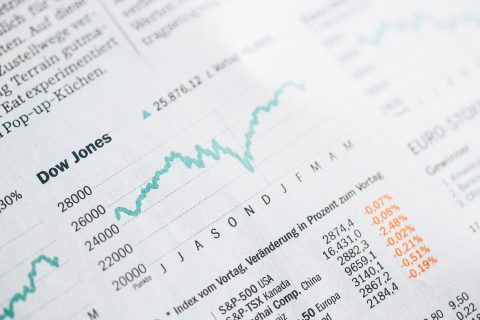 Finance is a competitive program where you acquire the skills to manage money and practice making decisions that affect the futures of corporations, communities and investors.
Department
Faculty
Supply Chain Operations Management (BComm)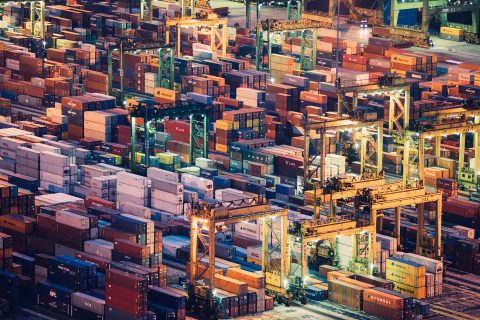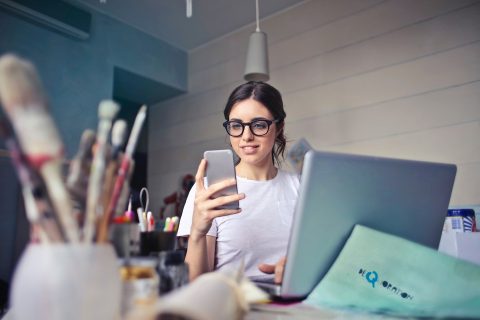 The main purpose of the Certificate in Accountancy is to help students who have completed a bachelor's degree in a field other than Accountancy to complete coursework that may qualify students for entry to the Graduate Diploma in Chartered Professional Accountancy program.
Department
Faculty