Student profile
Stephanie Radiotis
Pursuing a Bachelor of Commerce
Double Major in Finance and Accountancy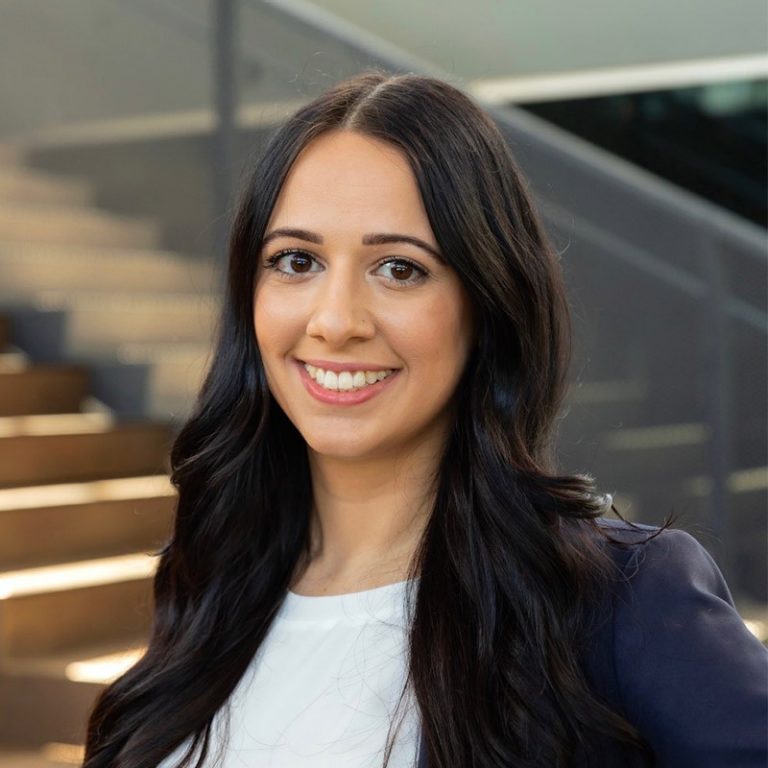 "I applied to be part of the Co-op program and it was one of the best decisions of my undergrad."
What are you studying at the John Molson School of Business?
I decided to pursue a double major in Finance and Accountancy as I felt that these two fields complement each other extremely well, and it would add value and help me develop the necessary skills for my career. In addition, my Finance and Accounting courses have helped me cultivate advanced knowledge of forecasting, reporting as well as investment and financial statements analysis.

What was your Co-op experience like?
During my first year of university, I applied to be part of the Co-op program, and it was one of the best decisions of my undergrad. It allowed me to apply the concepts learned in the classroom to the real world and develop hands on experience. As such, I had the opportunity to get exposure in different companies and industries which allowed me to foster new soft and technical skills that I can apply after graduation.
By completing two internships at Bombardier, I was fortunate to see the business from two different lenses, one being the Customer Support Department and the other working as a Financial Analyst in the Controlling Department. I had the opportunity to develop my financial analysis skills as well as my critical thinking, organization and interpersonal skills. Lastly, my internship at Sanofi allowed me to work on interesting projects in multiple different areas of Accounting. Overall, I am grateful to have been given the opportunity to work alongside amazing mentors which has helped me develop in my career.
Furthermore, the knowledge and experience I acquired through Co-op allowed me to progress in my career and land two additional internships at PSP Investments in Credit and Private Investment Risk as well as Infrastructure Investments. The Accounting foundation I was able to build through Co-op has definitely helped me excel in my Finance roles and will continue to add value in my future career.

What are the advantages of being part of a student association?
One advantage of being an association member is the network it provides — from teammates to guest speakers to alumni — and the connections you make that may help you in the future.
With one year to go before graduation, I decided I wanted to be more involved in the school and join an association to benefit not only myself but also other students. In May 2021, I started a new role as the Vice President of Communications for the Finance and Investment Student Association (FISA).
As VP of Communications, I manage the association's social media, promote our events and engage with the student body. The role has allowed me to connect with new students, offer helpful information and share my personal experiences while working alongside a team of extremely driven and intelligent individuals.
Working for an association is also a great opportunity to put your leadership skills to the test. You are in charge of your role, and it's your responsibility to take the initiative and make sure everything is done in a timely manner.
Do you have any tips for new students?
Get involved as soon as possible. I wish I had been given this advice at the beginning of my studies; however, I am very grateful I could join FISA in my last year of university. There are plenty of different associations you can join, and each has various roles which may interest you.
I also encourage you to check out John Molson's Career Management Services, as they host plenty of events, and various skill-building workshops, covering interview preparation, elevator pitches and more.