Student profile
Nicolas Bergeron
Pursuing a Bachelor of Commerce
Double Major in Accountancy and Management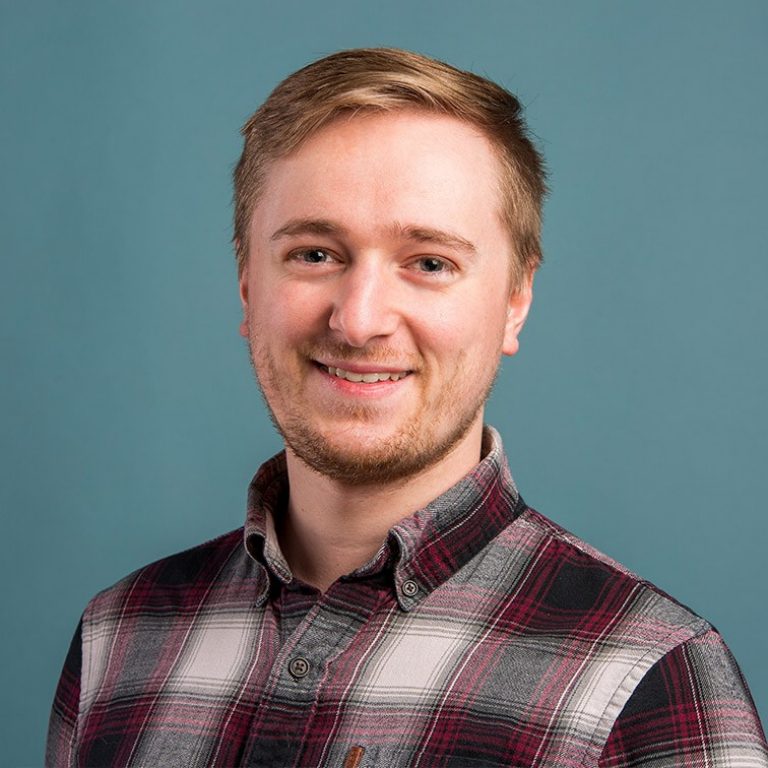 Experiential learning
Co-op
Internship
"Getting involved isn't just about work or school. You're also being present for purposes that mean a lot to you."
Since he was young, Nicolas Bergeron has taken pride in being an active member of his community. Now as a fourth-year business student, he continues to be involved with the Co-operative Institute of Education, Queer Concordia, the Commerce and Administration Students' Association, and the John Molson Competition Committee.
What have your JMSB experiences been like?
I've really enjoyed my classes and had wonderful times with all my professors. At JMSB, I was able to go beyond the classroom with the John Molson Competition Committee, which has been my most memorable experience at JMSB. When you get outside of the classroom and start applying the theory, it's more than just solving a textbook problem. You're solving a practical case.
What do you do with JMCC?
I started competing in 2020 as an academic delegate. We solve business cases in case competitions at different universities, even on an international level, but I have yet to gain that experience. My competition experience was only online, hence I call myself a COVID competitor. We solve practical cases in different fields that you choose. I went for accounting cases, mainly because I wanted to solidify my knowledge from the classroom, but you can go into whatever field you want. For example, I know someone who was studying marketing but did an HR case. It's a great way to be versatile and make a lot of new connections. You create strong bonds with everyone.
As a business student, do you feel prepared to network?
Definitely. I think it's a little overwhelming as a first-year student — I saw opportunities but didn't take them because I thought I could wait. But getting out there and meeting people, attending workshops and going to events is very valuable, especially if you get a head start. Don't be afraid of approaching someone who holds a senior position and is very established. If they're at a networking event, they know they're surrounded by students so they're there for a reason. You never know who you'll meet.
Did you always know you wanted to go to Concordia?
Yes, it's the only school I applied to. All schools have their own reputations, but I knew that JMSB was very well recognized. Lots of alumni said they had good experiences with professors, and now as a student, I'm seeing that's true. But the main selling factor was the Co-op experience, which McGill didn't have. I knew I needed that practical learning experience. Co-op is the opportunity to see if you actually enjoy what you're learning in a practical setting.
What's one thing you've learned so far in your university journey?
Be comfortable with who you are. Diversity is one of Concordia's greatest strengths, and you're part of that community. If you try to be someone else, you lose that diversity, and there's less value in the community. Be authentic to yourself. The more involved you are, the more meaningful your work is, which gives you a greater sense of purpose.