Southern Asia Studies (BA)
Apply now
Degree
Bachelor of Arts (BA)
Department
Faculty
Primary campus
Sir George Williams (SGW)
Why choose Southern Asia Studies?
Nearly a quarter of the world's people live in the geographic area known as South Asia, making it one of the most densely-populated places on the planet. Representing a multiplicity of religions, cultures, ethnicities, and languages, this diverse group's interaction over thousands of years is a rich, complex story with lessons for today and the future.
By considering South Asia's experiences of colonialism, post-colonialism, political activism, multiculturalism, and economics, you will enrich your understanding of those dynamics in Canada too. As you examine South Asian influences on the West, including yoga, meditation, and Buddhist concepts, you will challenge your own ideas and discover alternative worldviews.
Explore Hinduism, Islam, Buddhism, Sikhism and Jainism, and South Asian expressions of Christianity, Judaism, Zoroastrianism, and Sufism as you discover or enhance your knowledge of languages including Urdu, Hindi, Bengali, Tamil, Tibetan, and Sanskrit. Through Concordia International, go on exchange in a South Asian country. In Montreal, experience South Asian culture, food, temples and mosques, while connecting with members of the South Asian community.
Program highlights
Active student-run department group organizes trips and social events to deepen students' understanding and experience
Program options
Major in Southern Asia Studies (42 credits)
Minor in Southern Asia Studies (24 credits)
Southern Asia Studies is an interdisciplinary undergraduate program, which provides students with the opportunity to focus their studies on the customs, social organization, ideas, historical experiences and present-day conditions of India, Pakistan, Bangladesh, and their neighbours. Students with a major or minor in Southern Asia Studies take courses in Religion, History, Political Science and other disciplines - including Film Studies, Economics, Education, Linguistics, English, and Sociology and Anthropology.
The countries of Southern Asia have one-fifth of the world's total population today and possess the heritage of one of the world's oldest civilizations. This region is of immense political importance, and religious significance - made up of communities practicing Hinduism, Islam, Buddhism, Jainism, Zoroastrianism, Sikhism, Judaism and Christianity. People who come from this region, or whose great-grandparents did, are an important part of Canada today, and their cultural expressions contribute to the richness of Canadian society.
For an overview of the Southern Asia Studies curriculum, visit our traditions page.
United States students: A U.S. Federal Student Aid-eligible version of this program is offered. This version meets all U.S. regulations (such as no co-operative education or e-courses) for eligible programs.
Minimum cut-off averages and course requirements
Quebec CEGEP: DEC
High School: C+

ACT or SAT is NOT required

International Baccalaureate (IB) diploma: 26
Baccalauréat français: 11
British system of education (GCE):

A-levels: At least two A-level exams CD or
AS-levels: At least 4 AS-level exams with equivalent results or
BTEC: Level 3 Diploma or Extended Diploma in a related subject area with equivalent results

University Transfers (internal/external): C
Minimum cut-off averages should be used as indicators. The cut-off data may change depending on the applicant pool. Applicants who meet the stated minimum requirements are not guaranteed admission to these programs.
Application deadlines
We consider complete applications year round and give priority to applicants who apply by official deadlines.

FALL TERM
March 1 is the deadline to apply for fall term entry. International students are encouraged to apply by February 1 to allow sufficient time for CAQ and study permit application processing.
Late applications will be considered if places are still available. Please check program availability for the term, before you start your application.
WINTER
November 1 is the deadline to apply for winter term entry. International students are encouraged to apply by September 1 to allow sufficient time for CAQ and study permit application processing.
Not all programs are available for winter term entry. Please check program availability for the term, before you start your application.
We reserve the right to close admission to a program at any time after the official deadline without prior notice.
You'll be well-positioned to become an effective, high-impact professional in fields including law, medicine, international development, international business, journalism and social work. Our graduates have found success in:
Teaching English as a second language
Working with community organizations
Humanitarian work
Graduate studies in religions and cultures, history, and political science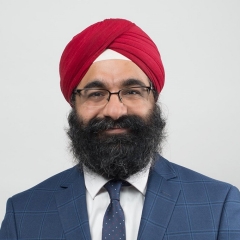 Taran Singh
Major in Southern Asia Studies
Taran Singh's multidisciplinary program experience led him to organize events and a conference outside the classroom.
Other programs of interest
Religions and Cultures (BA)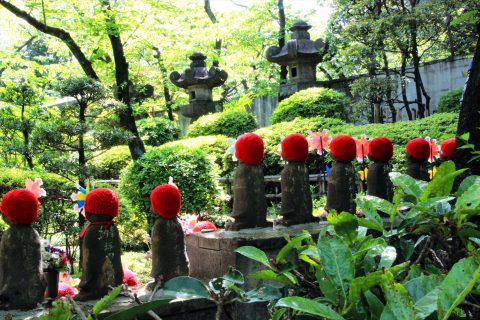 When you study religious traditions and the impact they have on the world, you acquire an informed appreciation of the beliefs and values of other cultures
Department
Department of Religions and Cultures
Faculty
Sociology (BA)
Major

Minor

Honours

Specialization

Co-op