Mechanical Engineering (BEng)
Apply now
Degree
Bachelor of Engineering (BEng)
Department
Faculty
Primary campus
Sir George Williams (SGW)
Experiential learning
Co-op
Why study Mechanical Engineering?
Build engines. Design robots. Control explosions. As a mechanical engineer, you will create, construct and control machines. Whether it's a vehicle, an aircraft engine or an assembly line, mechanical engineers know how to make things run.

Our state-of-the-art labs — such as the Engineering Design and Manufacturing and Flight Control lab — will give you experience with the tools you'll use in the field. Through labs, lectures and projects, you'll also:
Study the fundamentals of mechanics and materials, vibration analysis, heat transfer, and fluid mechanics
Design, integrate and analyze mechanical, control and feedback systems and processes
Design and build a wind turbine or particle accelerator
Our program is accredited by Engineers Canada and you'll graduate eligible to become a registered professional engineer.
Program highlights
Concordia's branch of the Canadian Society for Mechanical Engineers (CSME) focuses on getting students hands-on opportunities with 3D printing.
Convert an electronic fuel-injected gasoline engine to run on methanol
Design a solar heating system
Develop an off-road four-wheel drive, hydrostatic vehicle
Design a flight or car simulator
The Co-op program gives you the chance to complete paid work terms that last 12 to 16 weeks. As a Co-op student, you will work for engineering firms where you may:
Develop a pre-heating chamber for galvanization processes
Create and review mechanical and technical drawings
Design mechanical parts
Research composite materials used in aircraft
Minimum cut-off averages
Quebec CEGEP: 25 overall, 23 math, 22 phys.
High School: B overall, B math, B phys.
University Transfers (internal/external): B overall, B math, B phys.
Baccalauréat français: 13 overall, 13 math, 13 phys.
International Baccalaureate (IB) diploma: 29 overall, 4 HL or 5 SL Math, 5 HL or SL Physics
Course requirements for admission
CEGEP students
Admission is based on applicants' overall Math and Physics (if applicable) CRC indicated above and completion of the following classes as part of their DEC.
For all BEng programs:
CHEM 101 or 202-NYA; MATH 103 or 201-NYA and 203 or 201-NYB and 105 or 201-NYC; PHYS 101 or 203 NYA and 201 or 203 NYB
Students completing a three-year technical DEC in a related field may also be eligible for admission without the specified profile provided they achieve a minimum overall CRC as indicated above and preferably a minimum of 24 in math and physics course(s) required for their CEGEP program. Students may be eligible for exemptions/transfer credits based on course equivalencies.
Baccalauréat français
Première : Spécialité mathématiques AND Spécialité physique-chimie
Terminale : Spécialité mathématiques (also accepted, Mathématiques complémentaires AND Spécialité physique-chimie)
International Baccalaureate (IB) applicants
Science HL or SL acceptable.
University transfers and mature students
Applicants who meet the minimum entry requirements are encouraged to apply and may still be considered for admission, provided they have completed the majority of the prerequisite courses. Transfer credits may be considered on a course-by-course basis.
Prerequisites for university transfer applicants
The following courses are required in addition to the program and may be completed at another post-secondary institution prior to admission or at Concordia.
For all BEng programs:
Calculus I and II, Linear Algebra, Mechanics, Electricity and Magnetism, General Chemistry I
Minimum cut-off averages should be used as indicators. The cut-off data may change depending on the applicant pool. Applicants who meet the stated minimum requirements are not guaranteed admission to these programs.
Mechanical engineering alumni have established careers in a range of fields. Many take project management positions in manufacturing, machinery, automotive design, transportation, power generation and management, or robotics and biomechanics. Some have been hired by:
GE Healthcare
Dassault
Phosco Lighting
CMC Electronics
Kiewit
Ford Motor Company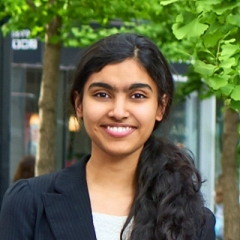 Afroza Khanam Chowdhury
Bachelor of Engineering Option: Mechanical Engineering
Beyond the classroom, Afroza's classmates work together and make the most of what Montreal has to offer.
Other programs of interest
Aerospace Engineering (BEng)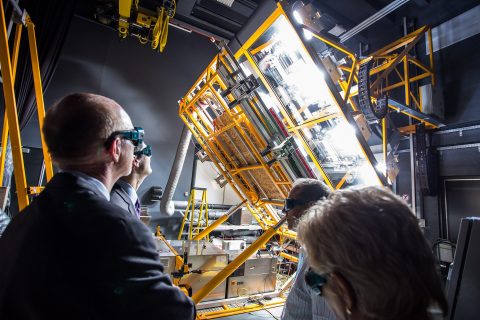 Protect water resources. Design buildings, bridges and tunnels. Improve transportation and traffic flow. As a civil engineer, your expertise in urban and environmental planning lets you guide municipalities to create the structures and systems that have a positive impact on everyday community life.
Department
Department of Building, Civil and Environmental Engineering
Faculty
Industrial Engineering (BEng)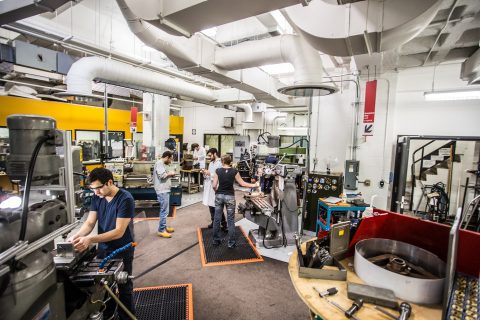 Use your knowledge of human behaviour, equipment, information and modes of communication to develop processes that work. Industrial engineers are experts in optimization who apply mathematics, engineering and psychological principles to improve productivity, safety and quality. A knack for project management can lead to a career in many different economic sectors.
Department
Department of Mechanical, Industrial and Aerospace Engineering
Faculty