Apply now
Degree
Bachelor of Arts (BA)
Department
Faculty
Program type
Major, Minor, Specialization
Primary campus
Loyola (LOY)
Experiential learning
Internship
Why study Human Relations?
Train the leaders of the future. Help people fulfill their potential. When you study human relations, your passion for people shapes you into an agent for social change. Expertise in human relationships in the community and the workplace sets you on a path towards the helping professions. Whether you want to build strong teams in the corporate world or get organized at a grassroots level, our Human Relations program gives you the tools to become a next-generation leader.
Newly admitted students will enter the department in the Human Relations Major or Specialization program. The student will be able to select a concentration at the end of their first semester after having successfully completed the course AHSC 270 (Introduction to Human Relations Theory and Research). AHSC 270 will give a broad perspective on the various systems upon which the Human Relations concentrations will focus. Transfers to one of the concentrations will be done by way of an internal transfer process available in the department.
Our department offers four concentrations in which to focus:
Program highlights
Unique program for acquiring leadership and team-building skills
Flexible and customizable program options
Program options
Specialization in Human Relations (60 credits)

The concentrations in Individual & Small Group Processes; Family Science; Community Development; and, Organization Development and Change have specialization options. The Specialization is intended to develop a high level of skill and knowledge in the specific concentration and its applications in practical settings.

The Specialization includes a research component and an internship in the final year, culminating and focusing on the student's emphasis of study.
Major in Human Relations (42 credits)

The concentrations in Individual & Small Group Processes; Community Development; and, Organization Development and Change have major options.

The Major is intended to develop human relations skills and a good grounding in the specific concentration. The Major includes a fieldwork component in the final year, which gives the students an opportunity to apply the skills, and knowledge derived from the classroom. The Major gives the students the flexibility to take a variety of elective courses in other areas in addition to Applied Human Sciences, or for those with specific needs or interests, to select a double Major or Minor in another department to fulfill their degree requirements.

Minor in Human Relations (30 credits)

This program gives the student an opportunity to obtain knowledge and practice in group dynamics, group leadership, interpersonal relations and communications, design skills and simulated class practice in facilitation. The Minor is designed to provide a basic understanding of group and/or teamwork which is an increasingly important aspect in today's work environment.
Minimum cut-off averages and course requirements
Quebec Cegep: 22
High School: B-

ACT or SAT is NOT required

University Transfers (internal/external): B-
Baccalauréat français: 12
International Baccalaureate (IB) diploma: 27
Additional requirements for admission
All applicants to the Specialization, Major and Minor in Human Relations programs are required to submit a Letter of Intent with their Concordia University admission application. This is your opportunity as a prospective student to express, in writing, why you wish to enter the Department of Applied Human Sciences.
The Letter of Intent should include:
A statement of both your long-term and short-term goals.
Your reasons for choosing Applied Human Sciences.
Your strengths and weaknesses as a candidate.
The experiences you have had that led you to apply (including work and volunteer experience).
Special note: CEGEP graduates of Techniques de Loisirs (Dawson College), Special Care Counselling (Vanier College, Lasalle College), Social Services (Dawson College) and Correctional Technology (John Abbott College) may have credits applied to their degrees based on their course of study at CEGEP. Applicants will be informed of any credits awarded in their Offer of Admission.
Minimum cut-off averages should be used as indicators. The cut-off data may change depending on the applicant pool. Applicants who meet the stated minimum requirements are not guaranteed admission to these programs.
Human Relations alumni have sound knowledge in group dynamics and process, change management, interpersonal communications and how people learn. These are all transferable skills that are useful in a variety of areas that include:
Social service agencies
Youth service organizations
Corporations
Government administration or management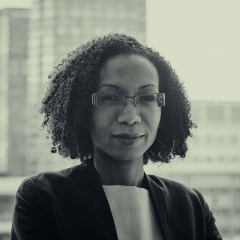 Cindy Balan
Major in Human Relations
The Human Relations program allowed me to understand the application of theories pertaining to psychology, sociology, anthropology, and more.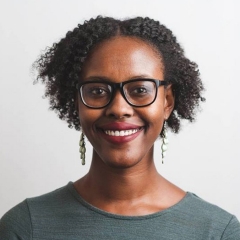 Shanice Nicole Yarde
Major in Human Relations Minor in Psychology
The best part of the program was having an open dialogue with my classmates and professors. That was really rewarding.
Other programs of interest
Recreation and Leisure Studies (BA)
Major

Specialization

Internship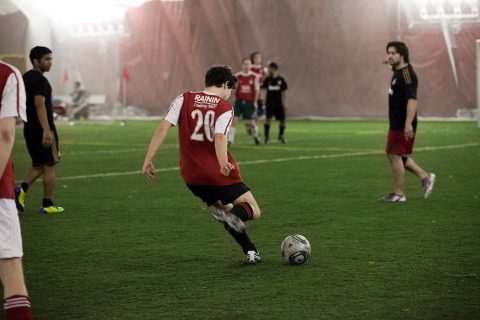 When you study leisure sciences, you learn administrative and programming skills that help you develop leisure programs for all ages.
Department
Department of Applied Human Sciences
Faculty
Therapeutic Recreation (BA)
When you study therapeutic recreation, your passion for people shapes you into an agent for change. As a therapeutic recreation specialist, you assess individual leisure needs in order to design specialized programs for individuals with physical, social, intellectual, or emotional disabilities.
Department
Department of Applied Human Sciences
Faculty
Mechanical Engineering (BEng)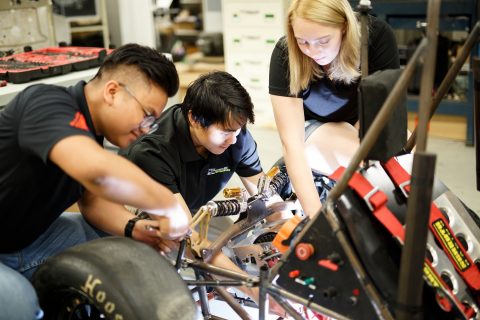 Build engines. Design robots. Control explosions. As a mechanical engineer, you will create, construct and control machines. Whether it's a vehicle, an aircraft engine or an assembly line, mechanical engineers know how to fit that square peg into a round hole, and do it with a little finesse.
Department
Department of Mechanical, Industrial and Aerospace Engineering
Faculty