Recreation and Leisure Studies (BA)
Apply now
Degree
Bachelor of Arts (BA)
Department
Faculty
Program type
Major, Specialization
Primary campus
Sir George Williams (SGW)
Experiential learning
Internship
Why study Recreation and Leisure Studies?
Design community programs and activities that help people improve their quality of life and health and have more fun. In a culture that values productivity and work, recreation plays a key role in maintaining a healthy work­­–life balance. When you study Recreation and Leisure Studies, you learn administrative and programming skills that help you develop leisure programs for all ages.
The curriculum straddles the classroom and the community; real-life experiences give you the opportunity to hone your leadership and teamwork skills. You'll also:
Apply social psychological theories to the practice of leisure programming and administration
Assess community leisure needs and find creative solutions for meeting them
Learn to coordinate and execute special events, recreation and leisure programs for the community-at-large
Engage in fieldwork with community organizations to evaluate the success of recreation and leisure programs
Concordia's hands-on approach provides a solid foundation for future graduate studies in such fields as recreation and leisure studies, community or organization development, and public or business administration. Students graduate with transferable skills that bring about empowerment, self-management and effective teamwork in rapidly changing workplaces.
Program highlights
Gain a credential to lead community groups and have a positive impact on peoples' lives
Unique hands-on approach mixes theory and practice
Program options
Specialization in Recreation and Leisure Studies (60 credits)
The Specialization deals with the social and cultural integration of the individual at leisure, giving students skills in an in-depth look at recreation administration and/or recreation programming.
Major in Recreation and Leisure Studies (42 credits)
The Major is intended for students who want to develop an understanding of leisure in modern society and skills in recreation leadership and programming.
Minimum cut-off averages and course requirements
Quebec Cegep: 20
High School: C+

ACT or SAT is NOT required

University Transfers (internal/external): C
Baccalauréat français: 11
International Baccalaureate (IB) diploma: 26
Additional requirements for admission
All applicants to the Specialization and Major in Recreation and Leisure Studies programs are required to submit a Letter of Intent with their Concordia University admission application. This is your opportunity as a prospective student to express, in writing, why you wish to enter the Department of Applied Human Sciences.
The Letter of Intent should include:
A statement of both your long-term and short-term goals.
Your reasons for choosing Applied Human Sciences.
Your strengths and weaknesses as a candidate.
The experiences you have had that led you to apply (including work and volunteer experience).
Special note: CEGEP graduates of Techniques de Loisirs (Dawson College), Special Care Counselling (Vanier College, Lasalle College), Social Services (Dawson College) and Correctional Technology (John Abbott College) may have credits applied to their degrees based on their course of study at CEGEP. Applicants will be informed of any credits awarded in their Offer of Admission.
Minimum cut-off averages should be used as indicators. The cut-off data may change depending on the applicant pool. Applicants who meet the stated minimum requirements are not guaranteed admission to these programs.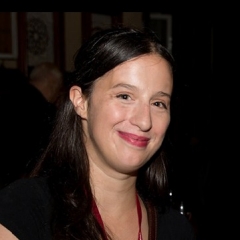 Meagan Wheeler
Specialization in Leisure Sciences
A passion for community service led Meghan Wheeler to start a nonprofit, and Concordia helped boost her vision to a new level.
Other programs of interest
Human Relations (BA)
Major

Minor

Specialization

Internship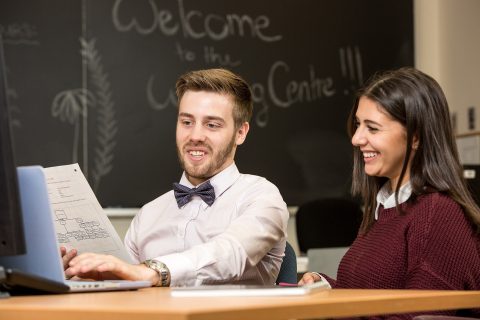 Therapeutic Recreation (BA)
When you study therapeutic recreation, your passion for people shapes you into an agent for change. As a therapeutic recreation specialist, you assess individual leisure needs in order to design specialized programs for individuals with physical, social, intellectual, or emotional disabilities.
Department
Department of Applied Human Sciences
Faculty