Apply now
Degree
Bachelor of Arts (BA)
Department
Faculty
Program type
Major, Minor, Honours, Specialization
Primary campus
Sir George Williams (SGW)
Why study English Literature?
Immerse yourself in the words of past poets or contemporary thinkers. With every turn of the page, you have the opportunity to imagine and reflect on lives and worlds different from your own experience, and challenge your assumptions about the meaning of morality and the world from new and unanticipated perspectives. When you study literature, you develop a cultural vocabulary that examines the human condition through history, philosophy and many literary modes from tragedy to satire. It goes without saying that, as a literature student, you'll sharpen your abilities as a critical reader, thinker and writer.
In a curriculum that stretches through time and spans the globe, you will study texts ranging from Old and Middle English to contemporary post-colonial voices from around the world. You'll also study literary theories and models of interpretation, and develop indispensable communication, research, analytic, and rhetorical skills.
After graduation, you will leave with the knowledge and skill for any career that values critical thinking and superior communication skills.
Program highlights
Hone your writing skills while learning about literary traditions that span history and the globe
Explore courses in all periods, genres, and regions of a global literature, extending as well to Media, Print, Game and Environmental Studies, the Graphic Novel, Fantasy, and more.
Program options
Honours in English Literature (60 credits)*
Specialization in English Literature (60 credits)
Major in English Literature (42 credits)
Minor in English Literature (24 credits)
*Honours is a highly concentrated program, ideal for students planning to continue to graduate studies. If you are interested in Honours, speak with your program advisor in your first year of study at Concordia. Students applying to the University are able to apply to the major or specialization.
Minimum cut-off averages and course requirements
Quebec CEGEP: DEC
High School: C+

ACT or SAT is NOT required

University Transfers (internal/external): C

Honours (internal transfers only): B+

Baccalauréat français: 11
International Baccalaureate (IB) diploma: 26
Additional requirements for admission
English proficiency
Some applicants may be required to write an English language proficiency test with the following minimum scores: TOEFL iBT (internet-based test) – a minimum score of 100 with 22 in the writing component or IELTS – 7.0 overall with a 6.5 in the writing component.
Minimum cut-off averages should be used as indicators. The cut-off data may change depending on the applicant pool. Applicants who meet the stated minimum requirements are not guaranteed admission to these programs.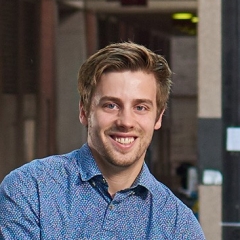 Léandre Larouche
Honours in English Literature Minor in Professional Writing
This French-speaker took on English literature, and career doors began opening.
Other programs of interest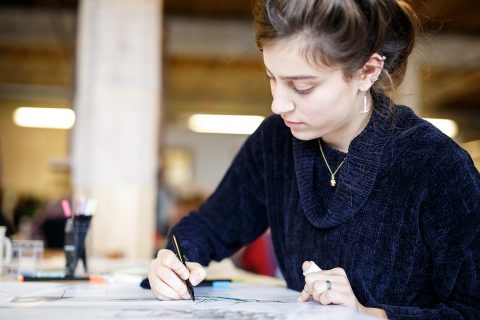 Our Creative Writing program, one of the first of its kind in Canada, immerses you in every aspect of the writing life, from the development of ideas to the publication of finished works.
Department
Faculty
English and Creative Writing (BA)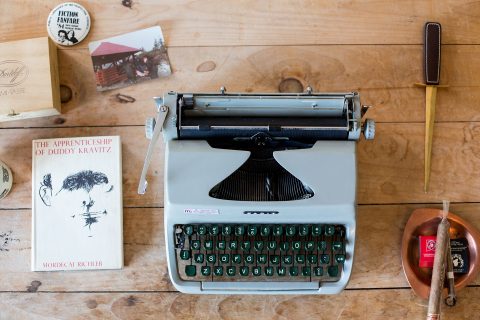 Immerse yourself in the writing life – and develop a cultural vocabulary – by looking at the human condition through many literary modes, while studying works which include aspects of psychology, history, and philosophy.
Department
Faculty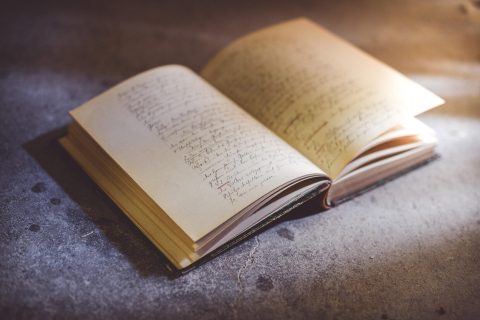 Take on the narrative of the human story, through analysis and the re-interpretation of historical events.
Department
Faculty