Apply now
Degree
Bachelor of Arts (BA)
Department
Faculty
Program type
Major, Minor, Honours
Primary campus
Sir George Williams (SGW)
Why study Creative Writing?
Our Creative Writing program, one of the first of its kind in Canada, immerses you in every aspect of the writing life, from the development of ideas to the publication of finished works. As a Creative Writing student, you'll learn to approach literature from a writer's point of view as you develop your own craft under the guidance of published writers and fellow students.
Whether it's through prose, poetry, or drama, our workshops help you find your voice and your subject. Creative writing students also have the opportunity to supplement their regular courses with master classes conducted by internationally renowned writers during the Writers Read at Concordia series. Concordia has hosted writers such as Julian Barnes, Dionne Brand, CAConrad, Roxane Gay, Renee Gladman, Jorie Graham, Ben Lerner, Daniel David Moses, Fred Moten, Claudia Rankine, George Saunders, A.E. Stallings, and Colm Tóibín.
Montreal's vibrant English-language literary scene offers a showcase for the work of student writers as well as published authors. The skills acquired in our Creative Writing program can help prepare you for a professional life as a writer, editor, or publisher in print or in electronic media. The Honours in English and Creative Writing is a gateway to graduate study in literature or to further study in creative writing.
Program highlights
Small class sizes enable students to workshop their writing as a group
Opportunities to develop your writing across numerous genres
Program options
*Honours is a highly concentrated program, ideal for students planning to continue to graduate studies. If you are interested in Honours, speak with your program advisor in your first year of study at Concordia. Students applying to the University are able to apply to the major or specialization.
United States students: A U.S. Federal Student Aid-eligible version of this program is offered. This version meets all U.S. regulations (such as no co-operative education or e-courses) for eligible programs.
Minimum cut-off averages and course requirements
Quebec CEGEP: DEC
High School: C+

ACT or SAT is NOT required

International Baccalaureate (IB) diploma: 26
Baccalauréat français: 11
British system of education (GCE):

A-levels: At least two A-level exams CD or
AS-levels: At least 4 AS-level exams with equivalent results or
BTEC: Level 3 Diploma or Extended Diploma in a related subject area with equivalent results

University Transfers (internal/external): C
Additional requirements for admission
Minimum cut-off averages should be used as indicators. The cut-off data may change depending on the applicant pool. Applicants who meet the stated minimum requirements are not guaranteed admission to these programs.
Application deadlines
We consider complete applications year round and give priority to applicants who apply by official deadlines.

FALL TERM
March 1 is the deadline to apply for fall term entry. International students are encouraged to apply by February 1 to allow sufficient time for CAQ and study permit application processing.
Late applications will be considered if places are still available. Please check program availability for the term, before you start your application.
WINTER
November 1 is the deadline to apply for winter term entry. International students are encouraged to apply by September 1 to allow sufficient time for CAQ and study permit application processing.
Not all programs are available for winter term entry. Please check program availability for the term, before you start your application.
We reserve the right to close admission to a program at any time after the official deadline without prior notice.
Graduates of the program have the knowledge and skill for any career that values critical thinking and superior communication skills, including a professional life as a writer, editor or publisher. You will also be prepared to undertake graduate studies in either English or Creative Writing.
Many graduates have fulfilling writing careers.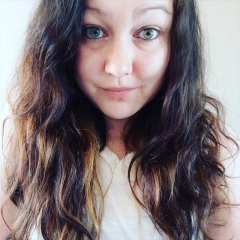 Jade Adams
Major in Creative Writing Minor in Professional Writing
How Concordia's creative writing program helped Jade Adams find her own path.
Other programs of interest
English and Creative Writing (BA)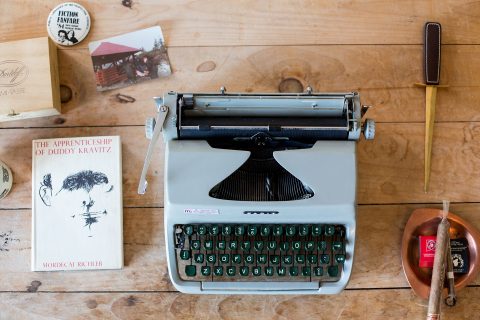 Immerse yourself in the writing life – and develop a cultural vocabulary – by looking at the human condition through many literary modes, while studying works which include aspects of psychology, history, and philosophy.
Department
Faculty
English Literature (BA)
Major

Minor

Honours

Specialization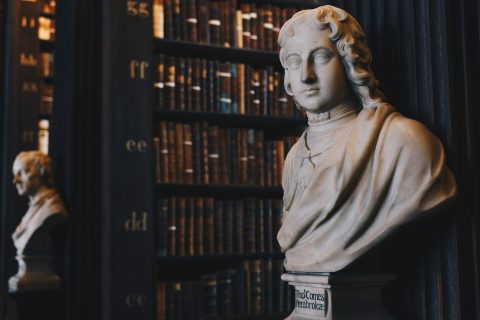 Immerse yourself in the words of past poets or contemporary thinkers. With every turn of the page you have the opportunity to imagine and reflect on lives and worlds different from your own experience, and challenge your assumptions about the meaning of morality and the world from new and unanticipated perspectives.
Department
Faculty