English and Creative Writing (BA)
Apply now
Degree
Bachelor of Arts (BA)
Department
Faculty
Primary campus
Sir George Williams (SGW)
Why study English and Creative Writing?
Immerse yourself in the writing life – and develop a cultural vocabulary – by looking at the human condition through many literary modes, while studying works which include aspects of psychology, history, and philosophy. The Honours in English and Creative Writing program allows you to both work on your craft as a creative writer, and develop a broad context in which to see your own writing through the academic study of English Literature.
The combined English and Creative Writing degree offers you a rare balance between creative and scholarly environments. Studying literature will sharpen your abilities as a critical reader, thinker and writer, and invite you to imagine alternative worlds and perspectives. As a writer, you can start to create those realms yourself.
Our writing program is one of the best and most established in the country. Students have the opportunity to supplement their regular courses with master classes conducted by internationally renowned writers and by participating in one of the department's literary journals.
Program highlights
Opportunity to develop your writing in a variety of genres while deepening your knowledge of literature and theory.
A wide variety of faculty research groups and publications including the Centre for Expanded Poetics, SpokenWeb, and the Writers Read speaker series, connecting Concordia to scholars across the country and the world.
Program option
Honours in English and Creative Writing (66 credits)*
*Honours is a highly concentrated program, ideal for students planning to continue to graduate studies. If you are interested in Honours, speak with your program advisor in your first year of study at Concordia.
Minimum cut-off averages and course requirements
This program is only available for internal degree transfer or concentration change. Students wishing to start an Honours program must typically first finish one year of classes at Concordia.
University Transfers (internal): B+
Additional requirements for admission
Minimum cut-off averages should be used as indicators. The cut-off data may change depending on the applicant pool. Applicants who meet the stated minimum requirements are not guaranteed admission to these programs.
Honours graduates leave with the knowledge and skills required for graduate studies in literature and in creative writing. All our graduates receive training that prepares them for careers that include not only literary creation but teaching, law, journalism or any field where communication skills are necessary for success.
Many graduates have fulfilling writing careers.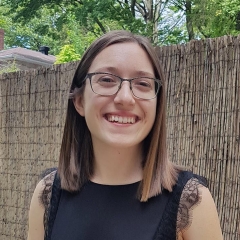 Adèle Dumont-Bergeron
Honours English and Creative Writing Minor Professional Writing
Adele Dumont-Bergeron was drawn to the unique disciplinary combination offered by this program.
Other programs of interest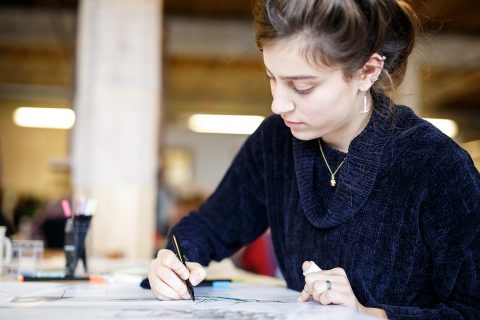 Our Creative Writing program, one of the first of its kind in Canada, immerses you in every aspect of the writing life, from the development of ideas to the publication of finished works.
Department
Faculty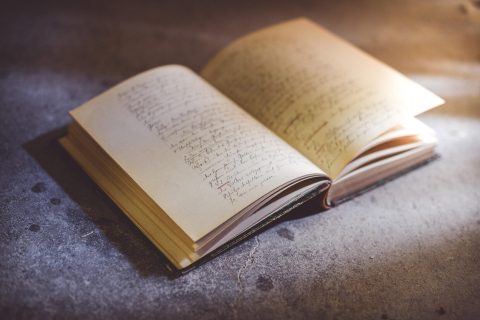 Take on the narrative of the human story, through analysis and the re-interpretation of historical events.
Department
Faculty
English Literature (BA)
Major

Minor

Honours

Specialization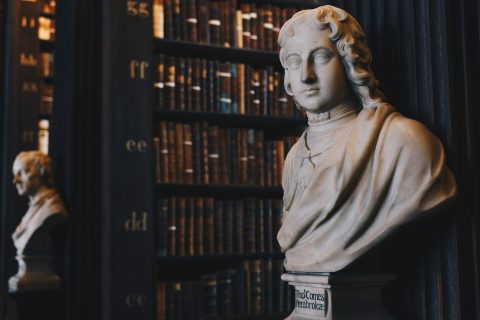 Immerse yourself in the words of past poets or contemporary thinkers. With every turn of the page you have the opportunity to imagine and reflect on lives and worlds different from your own experience, and challenge your assumptions about the meaning of morality and the world from new and unanticipated perspectives.
Department
Faculty