Alumnus/Alumna profile
Adèle Dumont-Bergeron
Bachelor of Arts
Honours English and Creative Writing
Minor Professional Writing
"A balance of academia and creativity that's stimulating, eye-opening and fun"
Adele Dumont-Bergeron was drawn to the unique disciplinary combination offered by this program.
The English and Creative Writing program lets students develop their creative voice while deepening their expertise in English literature – a rare combination among creative writing programs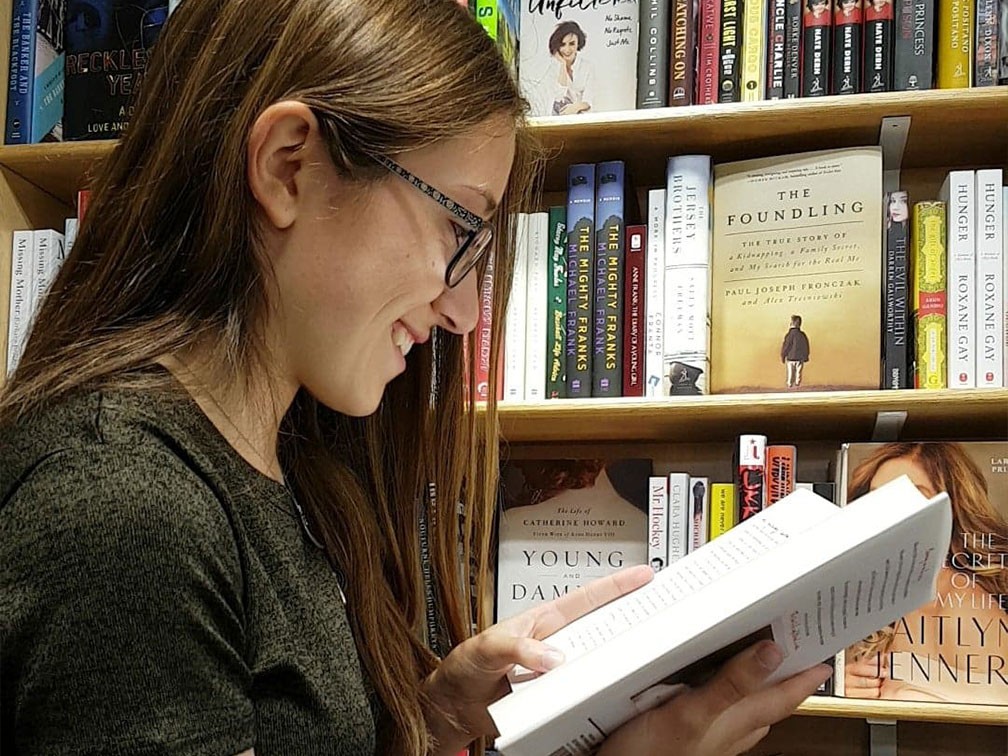 How did you choose your program?
It's one of the best creative writing programs, not only in Quebec, but in Canada. I love writing and working with language, and I knew that Concordia would be the place for me to improve those skills.
What is significant or unique about the combined focus on English and creative writing?
It's the balance of academia — more theoretical, analytical coursework — and creativity. You're always producing and you're always analyzing, so that gives you perspective on your own work and helps you to understand where you stand in the literary world.
It also helps you learn about writing techniques from an academic point of view that you can then apply. So it really feeds creativity.
How would you describe the program?
Stimulating. What we're learning is always new and different. The program was always feeding my brain.
Eye-opening. When we analyze literature, we're talking about society and history and it's really illuminating to see where we come from and where we're going, and how literature can help us to understand who we are now.
And, finally, fun. Because I get to be creative and I get to learn about great authors!
What are some of your favourite courses?
I took all kinds of courses on women's writing. I liked looking at this topic from an early modern perspective, the Victorian era, the 20th century and the 21st century. Women writers are one of my greatest interests. My go-to is always Virginia Woolf.
I also had the chance to learn about children's literature from a creative writing perspective this year and I learned so much about writing structure in that course.
What else stands out about your academic career?
One of the great things about Concordia: you can get very involved. Last year I was a copy editor for Yiara Magazine, a feminist art history magazine produced at the University.
There's also the Literature Undergraduates' Colloquium. My essays were selected for two years in a row.