Alumnus/Alumna profile
Léandre Larouche
Bachelor of Arts
Honours in English Literature
Minor in Professional Writing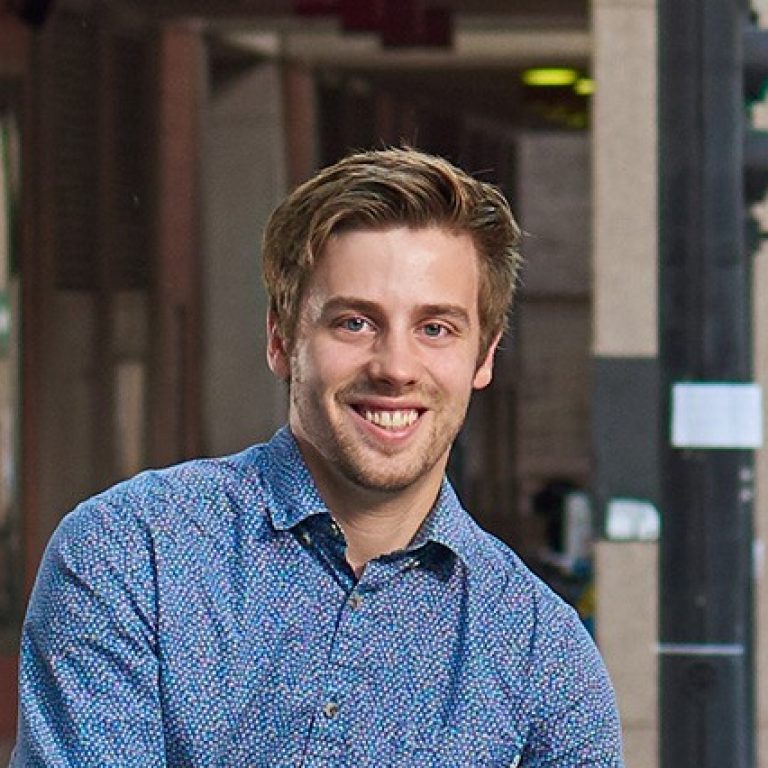 "Sometimes you've got to pick something and really dedicate yourself to it."
This French-speaker took on English literature, and career doors began opening
Leandre Larouche left his hometown of La Baie, Quebec, to study English literature at Concordia. He went on to study in England and the United States.
During his degree:
President, Concordia Student Exchange Association Research assistant, Computational Linguistics at Concordia (CLaC) lab Writing assistant, Student Success Centre Study abroad, the University of Nottingham (UK) Content marketing intern, Nuage Stays
Now:
Currently a Fulbright foreign language teaching assistant in Pennsylvania
How did you choose your major?
Sometimes you've got to pick something and really dedicate yourself to it. For me, that was English Literature, as much of a challenge as I knew it would be for me as a French-speaker.
How was it making the transition to an English-language institution?
I don't think it was difficult; it just required adaptation. I would argue it might be easier just because the French language, and the way they grade papers in French, is very, very strict.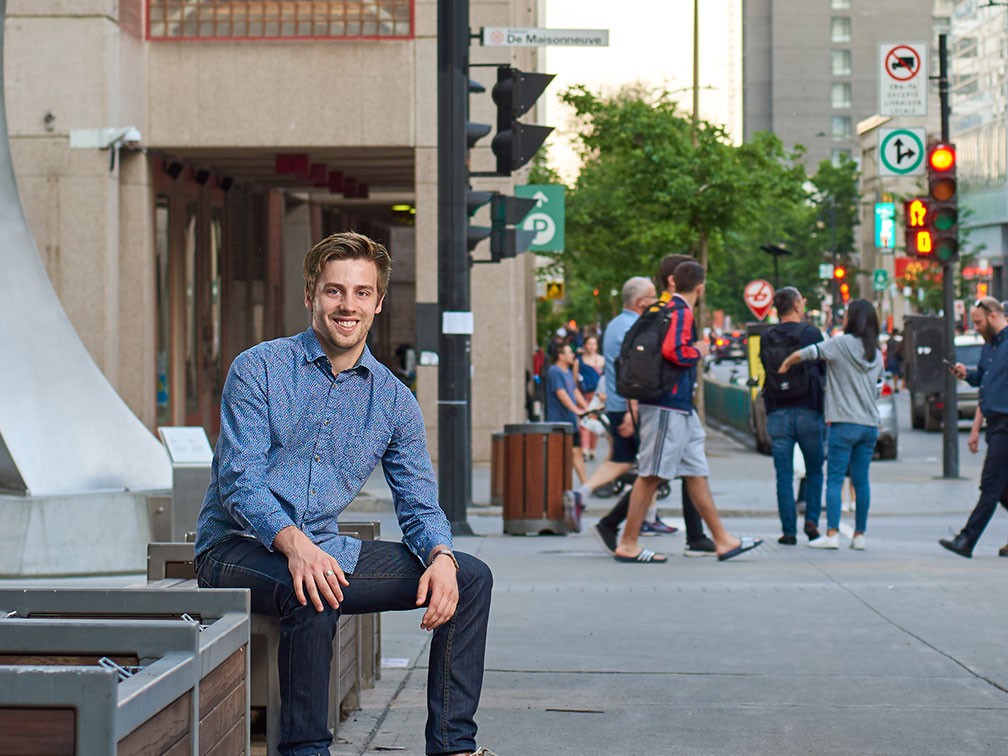 What was the highlight of your academic program?
I loved every bit of the English Literature program but Professional Writing was really amazing in terms of teaching you skills you can apply. And it was just really fun! It's a very small program and you find yourself with the same people in the same courses. So I built really great relationships.
How did studying English Literature in England during a term abroad add to your education?
It broadened my perspective. The conversations you have in the classroom are very different, especially when it comes to cultural issues. Talking about 19th century literature, for example: that was the peak of empire in Britain, so that's a very different conversation than in Canada.
How would describe what it's like to be a student at Concordia?
The University offers a lot of freedom and I'd say it's a very fun place to be. It's also in a great location in the city so it's very stimulating.
Were you worried about what you would do with your degree when you graduated?
No, I actually had the opposite problem; I had many options. I've been very busy all the way through my undergraduate degree. Concordia is a really great place to build a resumé and that opened different doors. There are so many great opportunities to get involved that it's really easy to find something you like — but you'll have to make some choices! And don't be afraid to take advantage of learning outside the classroom.