Apply now
Degree
Bachelor of Fine Arts (BFA)
Department
Faculty
Primary campus
Sir George Williams (SGW)
Everyone has an opinion about a photograph. Anyone can take one. But the medium is deceptive. Behind photography's mass appeal is a highly technical artistic discipline with distinct intellectual traditions.
Photography blends art and technology. When you study photography, you're exposed to digital and film-based photographic practices. You'll learn camera and darkroom techniques for colour and black-and-white prints, digital photography tools and printing skills. You'll also take courses that give you:
An historical and theoretical understanding of the medium
Concepts and vocabulary to discuss photography critically
A social and aesthetic base to look at photography's social and artistic impact
A broad understanding of how to construct contemporary images
You'll leave us as a fine arts photographer, able to control the camera to express yourself, to produce a coherent body of work and to take your skills into many creative enterprises.
Program highlights
Access to state-of-the-art development facilities in analog, digital, and large formats
Strong emphasis on contemporary artistic creation rather than commercial photography
A Bachelor of Fine Arts degree takes a minimum of three or four years (90 – 120 credits) of full-time study, depending on your academic background.
Program options
Major in Photography (60 credits)
Photography is a discipline with a distinct artistic and historical identity. This program recognizes that contemporary photographic practice encompasses a rich diversity of formal and conceptual approaches.
As a Photography Major you will receive a strong historical and theoretical understanding of the medium. You will also acquire the concepts and vocabulary necessary for critical discussion of your own photographic work and the work of others. Emphasis is placed on photography's social and artistic ramifications.
Photography students have access to a full range of digital and analog outputs. Exposure to these techniques and technologies help to bring about a broader understanding of contemporary image construction and media specificity.
United States students: A U.S. Federal Student Aid-eligible version of this program is offered. This version meets all U.S. regulations (such as no co-operative education or e-courses) for eligible programs.
This program is available for Fall admission only.
Minimum cut-off averages and course requirements
Quebec CEGEP: DEC
High School: C+

ACT or SAT is NOT required

International Baccalaureate (IB) diploma: 26
Baccalauréat français: 11
British system of education (GCE):

A-levels: At least two A-level exams CD or
AS-levels: At least 4 AS-level exams with equivalent results or
BTEC: Level 3 Diploma or Extended Diploma in a related subject area with equivalent results

University Transfers (internal/external): C
Minimum cut-off averages should be used as indicators. The cut-off data may change depending on the applicant pool. Applicants who meet the stated minimum requirements are not guaranteed admission to these programs.
Additional requirements for admission
Letter of Intent
Portfolio
Portfolio / Letter of intent
The portfolio of artwork for admission to a Studio Arts program should be a collection of your best and most recent work in visual arts. It should represent your individual interests, abilities and explorations. Consider visual, conceptual, and technical proficiency in selecting your best and most recent work.
If you are applying to more than one Fine Arts program, be sure to submit a separate portfolio for each program choice.
Photography portfolio
Your work
Please include 15 to 20 images consisting of black-and-white and/or colour photographs.
Your work should show evidence of both technical skill and conceptual development.
The Portfolio Evaluation Committee prefers cohesive, well-edited portfolios that indicate an applicant's specific interests and/or thought process.
Work in animation, film or video may be submitted as supplementary material.
Letter of intent
Your letter of intent should be no longer than one page, written in English or French, and address the following:
What are your reasons for applying to this program? Discuss the particular area(s) within the field of photography that interest you.
Describe your educational background and any relevant experience. List all courses and workshops you have taken in photography (including where and when).
Discuss the conceptual unity of the portfolio contents and the context in which the work was produced (for example, in a course, for a specific event or exhibit, as part of a self-directed study, etc.).
What are your aspirations upon receiving your degree?
Application deadlines
We consider complete applications year round and give priority to applicants who apply by official deadlines.
FALL TERM
March 1 is the deadline to apply for fall term entry. International students are encouraged to apply by February 1 to allow sufficient time for CAQ and study permit application processing.
Late applications will be considered if places are still available. Please check program availability for the term, before you start your application.
WINTER
Admission to this program is available for the Fall Term only.
We reserve the right to close admission to a program at any time after the official deadline without prior notice.
Other programs of interest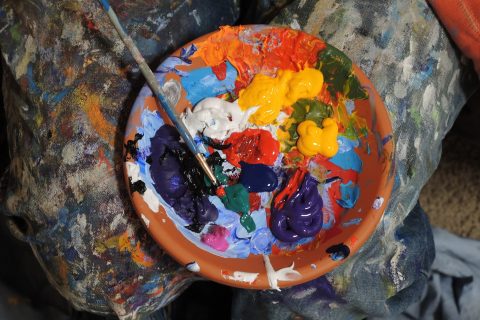 As a Studio Art major, you'll have the flexibility to choose a concentration or combine any of our seven disciplines: Ceramics, Fibres and Material Practices, Intermedia/Cyberarts (Performance, Video, Electronic Arts), Painting and Drawing, Photography, Print Media, Sculpture and Installation.
Department
Faculty
Intermedia (Video, Performance and Electronic Arts) (BFA)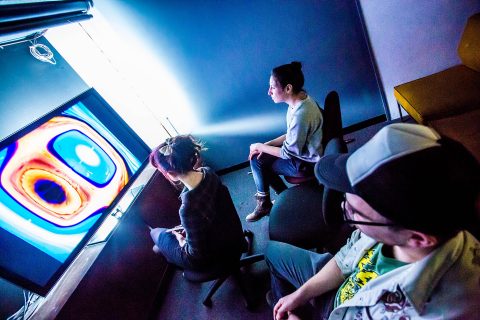 If you want to be a pioneer, exploring relationships between emerging and existing media technologies and the fine arts, then this program for you.
Department
Faculty