Fibres and Material Practices (BFA)
Apply now
Degree
Bachelor of Fine Arts (BFA)
Department
Faculty
Primary campus
Sir George Williams (SGW)
Why study Fibres & Material Practices?
If you are interested in the technical and creative potential of the textile arts, then our program is a place for you to develop a personal voice in this dynamic form of expression. Drawing from a rich heritage of materials and processes, we encourage new ways of thinking. You'll consider current issues of sustainability, new technologies, labour and craft, along with experimental approaches and global and historical implications. You'll also imagine how material practice can be used to communicate your individual identity in contemporary culture.
Our professional facilities include a fibre structures studio for weaving, felt-making and basketry; a print and dye workshop; and a papermaking studio. As a student in this program, you'll benefit from:
Small classes promoting personal expression and critical discussion
An open and inclusive environment that encourages interdisciplinary approaches
Freedom to pursue thematic and material interests
Independent study at the advanced level
Professional internships and other opportunities to enhance your technical expertise
You'll leave our program with an expert combination of technical processes and the critical faculties of a contemporary artist.
Program highlights
Interdisciplinarity is encouraged, as well as exploration of current issues such as sustainability, cultural representation, labour and craft, and new technologies.
Applicants are not required to have experience with textile processes; introductory courses cover fundamental processes.
A Bachelor of Fine Arts degree takes a minimum of three or four years (90 – 120 credits) of full-time study, depending on your academic background.
Program option
Major in Fibres and Material Practices (60 credits)


The Fibres and Material Practices program allows for a rigorous and comprehensive study of the technical, conceptual and creative aspects of current fibres practices. Students draw on diverse cultural or social research and a rich history of textile traditions to produce critically engaged artworks that use interdisciplinary, social, relational and performance elements.

Classes are small to promote personal expression and critical discussion and the open studio format supports the development of each student's body of work. Students are introduced to a broad range of fibres structure processes and printing and dyeing techniques including:

hand construction
loom and off loom woven structures
silk screen printing
relief printing
discharge and resist dyeing
embellishment
papermaking
At the intermediate level, you may choose from special topics courses that explore contemporary theoretical, critical, and practical issues. Independent study, professional internships, and advanced fibres courses will help you create a personal body of work as you refine technical expertise, and develop visual and critical concerns.
You will graduate with the knowledge and discipline required for a creative and productive life. You'll have creative problem-solving skills, know how to think critically about your work, and have the necessary leadership skills required for entrepreneurial endeavours. Your degree can lead to many paths such as:
Graduate studies
Practicing studio artist
Art and design for artisanal or commercial production
Other programs of interest
Clay offers endless creative possibilities. Throughout time, artists have been reinventing and renewing the art of ceramics.
Department
Faculty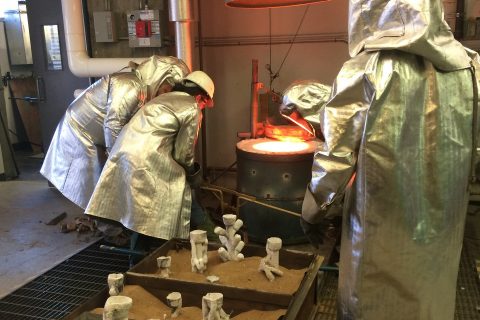 Printmaking plants one foot in the past and the other firmly in the future
Department
Faculty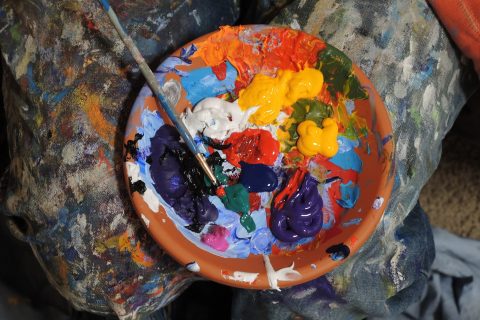 As a Studio Art major, you'll have the flexibility to choose a concentration or combine any of our seven disciplines: Ceramics, Fibres and Material Practices, Intermedia/Cyberarts (Performance, Video, Electronic Arts), Painting and Drawing, Photography, Print Media, Sculpture and Installation.
Department
Faculty