Apply now
Degree
Bachelor of Fine Arts (BFA)
Department
Faculty
Primary campus
Sir George Williams (SGW)
Clay offers endless creative possibilities. Throughout time, artists have been reinventing and renewing the art of ceramics. When you study ceramics, you will be able to develop technical skills in hand building, slip casting, glazing and firing, as well as engage in contemporary art practices like installation and digital imagery with your work.
In Quebec's only ceramics program, you'll learn a specialized practice that encompasses:
Theory, history and practice of ceramics
Working in studios open 24 hours a day
Immersing yourself in the technical process
Exploring new ways of thinking about and discussing your work
Engaging in collaborative projects across art disciplines
Going on field trips and meet visiting artists
You'll practise in a communal atmosphere, sharing a studio, kiln and glaze room. You'll learn from your instructors and visiting artists as well as your peers, taking part in a movement of ideas through the studio. Above all, you will develop a personal approach to ceramics based on your own interests and a unique body of work that you can build upon after graduation.
Program highlights
Access to state-of-the-art Blauww kilns
The Ceramics Students Association raises money for travel for student research trips and organizes an annual juried show of student work
A Bachelor of Fine Arts degree takes a minimum of three or four years (90 – 120 credits) of full-time study, depending on your academic background.
Program option
Major in Ceramics (60 credits)
Major in Ceramics and develop individual studio work in a context that links contemporary art practice to a rich and diverse material history. Your ceramics courses will regularly feature special collaborative projects, field trips and visiting artists. In the Ceramics program, students investigate diverse subjects ranging from traditional craft practice to new technologies.
Other programs of interest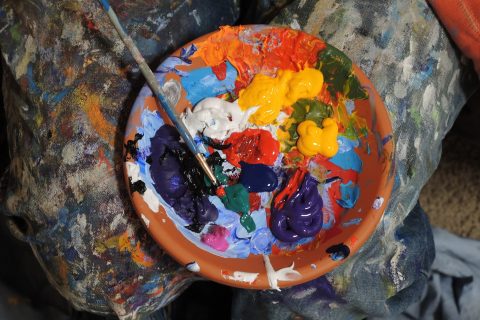 As a Studio Art major, you'll have the flexibility to choose a concentration or combine any of our seven disciplines: Ceramics, Fibres and Material Practices, Intermedia/Cyberarts (Performance, Video, Electronic Arts), Painting and Drawing, Photography, Print Media, Sculpture and Installation.
Department
Faculty
Painting and Drawing (BFA)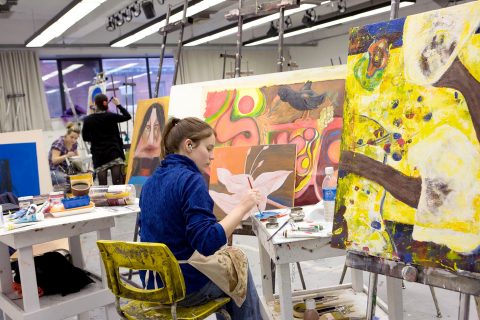 Painting and Drawing fuses traditional expertise and technique with cutting edge, contemporary approaches to artmaking.
Department
Faculty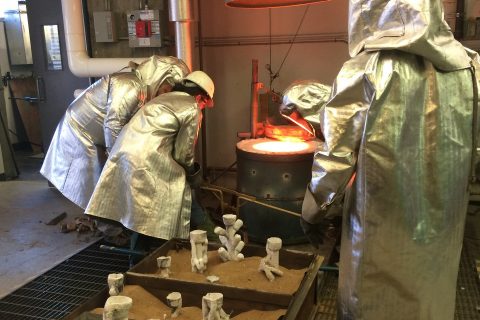 Printmaking plants one foot in the past and the other firmly in the future
Department
Faculty