Computer Science (BCompSc)
Apply now
Degree
Bachelor of Computer Science (BCompSc)
Department
Faculty
Primary campus
Sir George Williams (SGW)
Experiential learning
Co-op
Why study Computer Science?
Want to have the freedom to choose from the full range of Computer Science electives and to select the individual classes that are of greatest interest to you? The General Program option may be just what you are looking for. Apart from the standard Computer Science core, students in the General Option are free to select courses that focus on algorithms, hardware, gaming, networking, artificial intelligence, or just about anything else the department offers.
Our state-of-the-art labs for high-performance computing, networks and artificial intelligence will give you experience with the equipment you'll use in the field. Through labs, lectures and projects, you'll also:
Design and create new software, and modify and test existing software used in a broad range of businesses and industries
Develop new or improve existing algorithms
Explore emerging software/hardware technologies
Program highlights
The student-run Software Engineering and Computer Science Student Society (SCS) organizes coding nights, algorithm practice, tutorials, social events, and networking opportunities.
A Bachelor of Computer Science degree takes a minimum of three or four years (90 – 120 credits) of full-time study, depending on your academic background.
The core provides a basic and broad study of theory, mathematical basics, programming methodology, computer architecture, data structures, operating systems, and software engineering.
We offer an honours program to computer science students with high academic standing. You may apply to the honours program once you have completed 30 credits.
Core courses
Computer science core
Complementary core
Electives
Computer science electives
Mathematics electives
Minor and general electives

The Co-op program gives you the chance to complete paid work terms that last 12 to 16 weeks. As a Co-op student, you will assist in projects designed and implemented by professionals and may also:
Develop new or improve existing algorithms
Participate in software quality assurance, programming, debugging and testing
Prepare project proposals, specifications and software testing plans
Co-op students have completed work terms for employers such as McKesson Canada and NeuroRx Research.
Minimum cut-off averages
Quebec Cegep: 28 overall, 26 math
High school: A- overall, B+ math
Baccalauréat français: 15 overall, 14 math
International Baccalaureate (IB) diploma: 33 overall, 4 HL or 5 SL math
University transfer (external): A- overall, B+ math
University transfer (internal): A- overall, B+ math
Course requirements for admission
Cegep students
Admission is based on applicants' overall Math CRC indicated above and completion of the following classes as part of their DEC: MATH 103 or 201-NYA and 203 or 201-NYB and 105 or 201-NYC.
Students completing a three-year technical DEC in a related field may also be eligible for admission without the specified profile provided they achieve a minimum overall CRC as indicated above and preferably a minimum of 24 in math required for their CEGEP program. Students may be eligible for exemptions/transfer credits based on course equivalencies.
Baccalauréat français
Première : Spécialité mathématiques
Terminale : Spécialité mathématiques
International Baccalaureate (IB) applicants
Math HL preferred but SL is acceptable. SL grade requirement may vary.
University transfers and mature students
Applicants who meet the minimum entry requirements are encouraged to apply and may still be considered for admission, provided they have completed the majority of the prerequisite courses. Transfer credits may be considered on a course-by-course basis.
Prerequisites for university transfer applicants
The following courses are required in addition to the program and may be completed at another post-secondary institution prior to admission or at Concordia: Calculus I and II, Linear Algebra.
Honours option available in all Computer Science programs. Students may apply to the Honours program once they have completed 30 credits and have maintained a GPA of 3.00.
Minimum cut-off averages should be used as indicators. The cut-off data may change depending on the applicant pool. Applicants who meet the stated minimum requirements are not guaranteed admission to these programs.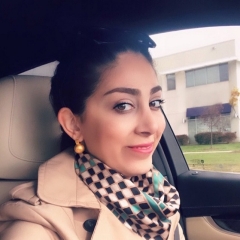 Ghazal Zamani
Bachelor of Computer Science
How software developer Ghazal Zamani found her passion as a student.
Other programs of interest
Computer Engineering (BEng)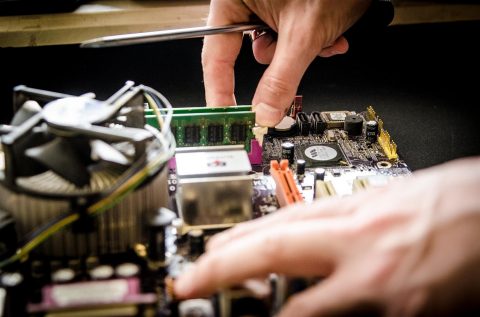 Without computer hardware there would be no smart phones, DVD players and digital recorders or computerized medical devices. As a computer engineer, your knowledge of computer architecture, digital electronics, circuits and digital communication will lead to new innovations or bring about another information revolution.
Department
Department of Electrical and Computer Engineering
Faculty