Computer Engineering (BEng)
Apply now
Degree
Bachelor of Engineering (BEng)
Department
Faculty
Primary campus
Sir George Williams (SGW)
Experiential learning
Co-op
Other programs of interest
Electrical Engineering (BEng)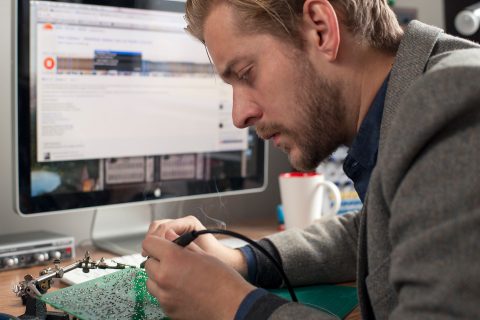 Control energy with a flip of a switch. Design next-generation microchips or flight control systems. As electrical engineers you rein in electrons, guide them through the devices we depend on every day — whether they are very small (like the microchips in our cell phones) or very large (like the power grids or charging stations for electric cars).
Department
Department of Electrical and Computer Engineering
Faculty
Software Engineering (BEng)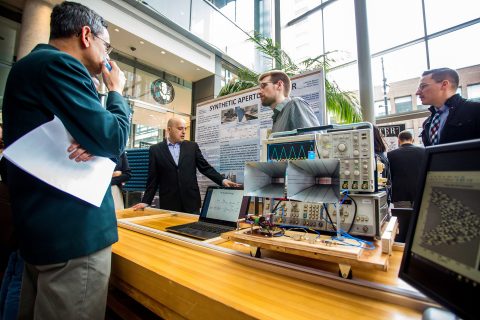 Design, code, and test software products – with the big picture in mind. Think financial software, airline ticketing systems or information databases. As a software engineer, your expertise in analog/digital signal processing, microprocessors, microwaves and fibre optics will give you the tools to tackle these challenges everyday.
Department
Department of Computer Science and Software Engineering
Faculty