Sports and playing fields have always been an important part of the Loyola Campus. In 1923 the first Rink/Arena was built for Loyola College. In 1941 an addition to its south wall was built as a COTC (Canadian Officers Training Corps) drill hall; this was converted to a cafeteria in 1946. Artificial ice was installed in the rink in 1954.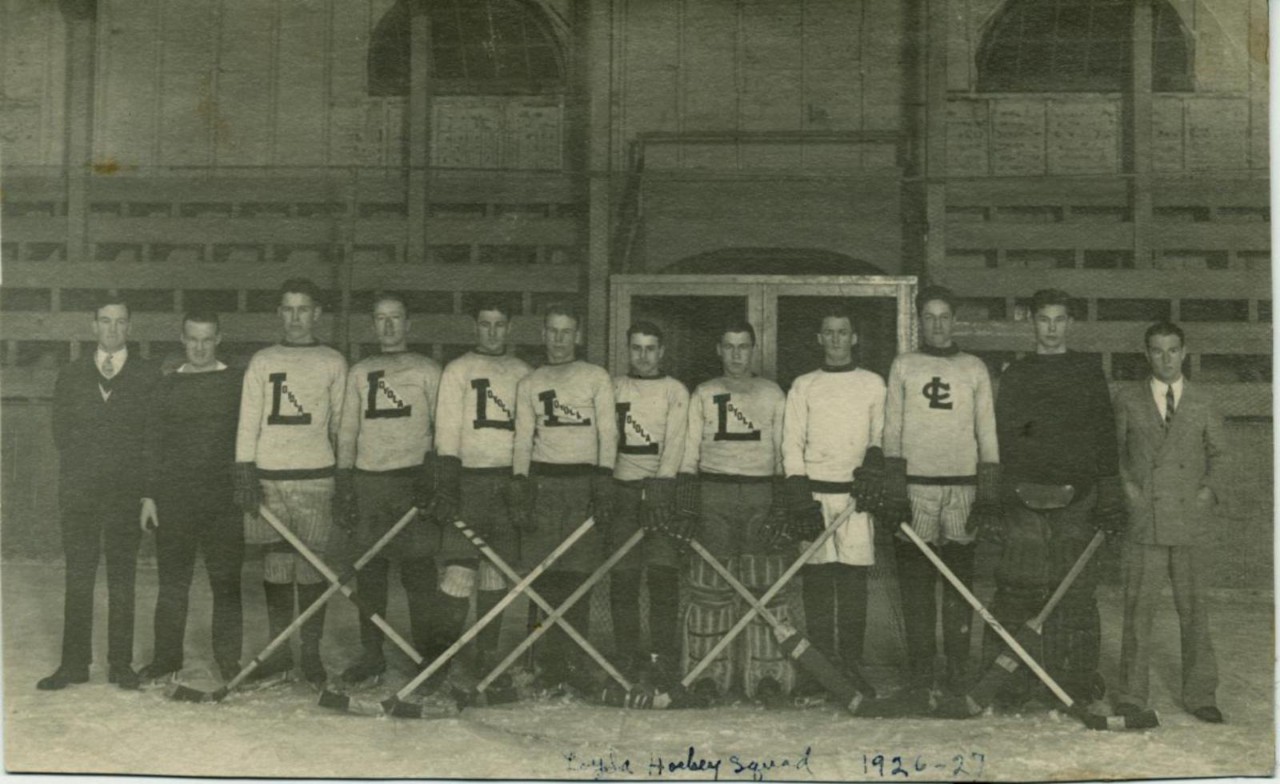 Loyola Hockey Team in the Loyola Arena/Rink, 1927. P049-02-29
The old arena was the lively site of many hockey games and championship struggles. With the opening of the new Athletics Complex in 1967, and the move of the COTC, the old arena/rink was taken over by Physical Services, ending 43 years of sports tradition in the original arena. The building was used for the Loyola Youth Hostel in 1972 and 1973, and it also housed the Chameleon Theatre in the 1970s. It currently houses Physical Plant, Printing Services, Theatre Shops, and a garage for university vehicles. The plans for this building are currently under review.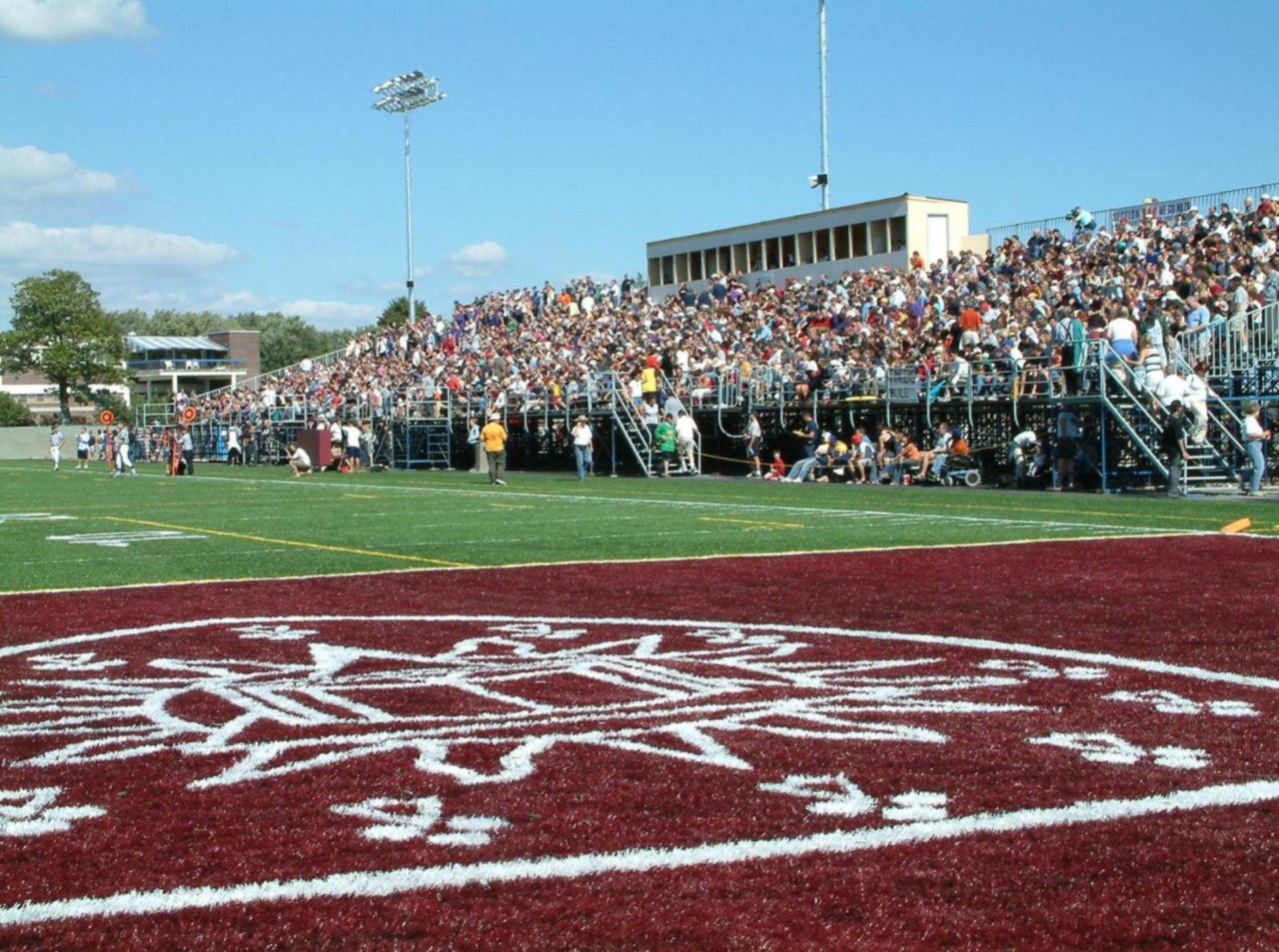 Home-opener football game and inauguration of the new field and temporary stadium, September 6, 2003. Photo: Shana Jean.
The $1,300,000 Athletics Complex was officially opened on January 19, 1967 and it included a 1,100-seat hockey rink, a 600-seat gymnasium, Athletics offices, and multi-purpose fields. The grand opening of the 1989 stadium took place with the live broadcast of a football game on TSN in September. The old Verdun Stadium was acquired from the City of Verdun for $1, when that stadium site was cleared to build condominiums, and the Concordia stadium was built adjacent to the Athletics Complex using the components. The purchase included concrete grandstands, fencing and a press box. The stadium grandstand seated 2,000 fans, with additional standing-room accommodation. Beginning May 24, 2003 the deteriorating grandstand was demolished. Artificial surfaces were installed to create two new playing fields for football, soccer, rugby, and recreational activities. Temporary stands were also installed, along with permanent lighting to allow for after-dark use of the fields during the academic year. A fund-raising campaign is underway to raise money for expansion and improvement of current facilities, including a fitness center, a triple gym, a running track, a pool, new permanent seating, and a fitness center downtown.