RMA Digital Preservation Lab
The RMA Digital Preservation Lab is a dedicated workspace equipped to tackle challenging digital archiving projects. Lab resources include hardware and software that support:
extraction and processing of at-risk data

digitization of analogue material

processing authentic and trustworthy information
As part of the Digital Preservation Program and one of several successful outcomes of the Digital Preservation Strategy (2018), the aim of the Lab is to commit to the use of open source tools and applications when possible and ensure RMA continues its preservation commitment outlined in the Policy on Records Management and Archives (SG-10).
The RMA Digital Preservation Lab opened in Fall, 2020 on the SGW campus in the basement of the Faubourg Building (FB) and is connected to a Digital Preservation Conference Room, the RMA Processing Room, Reading Room, and Vault.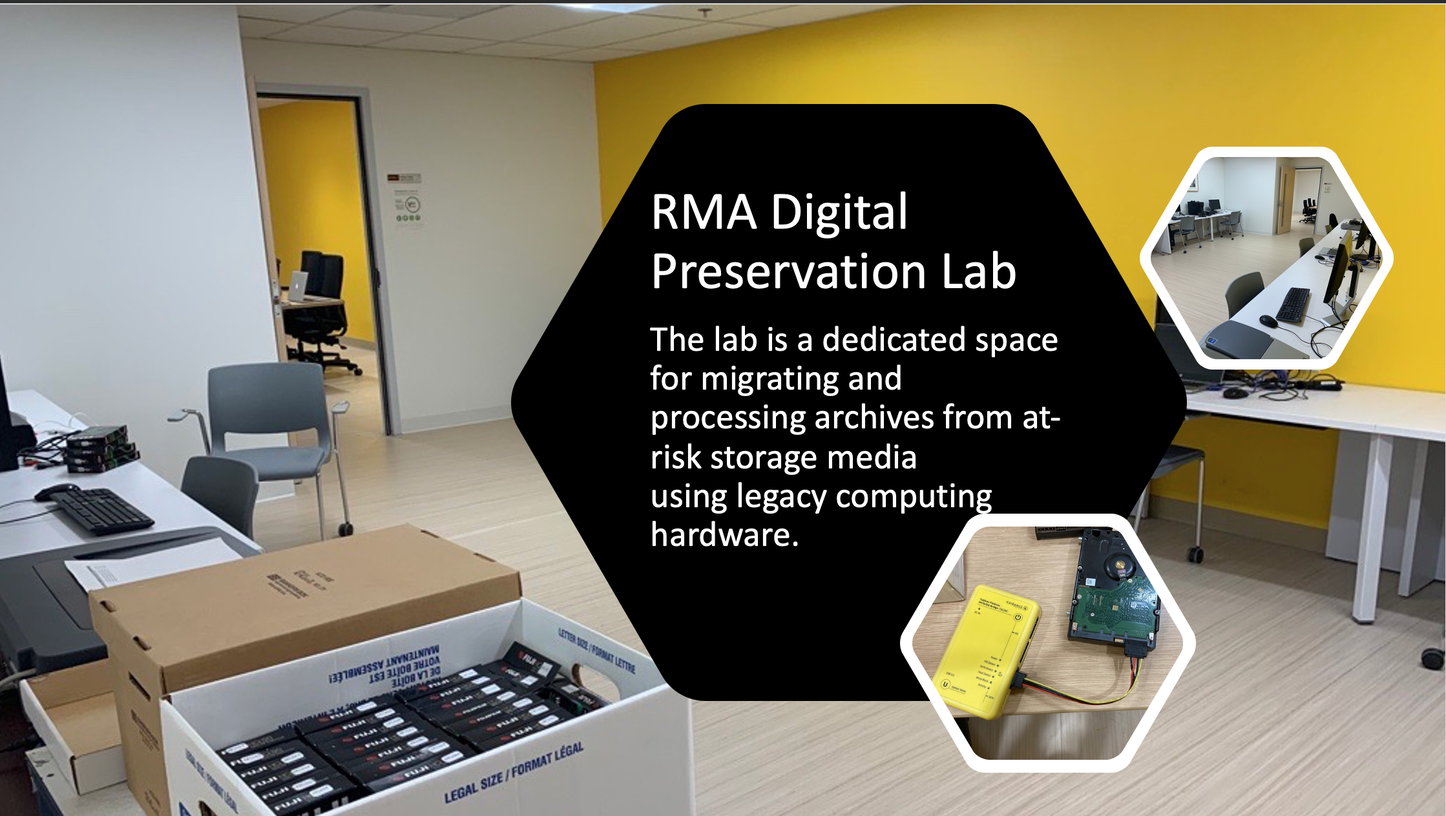 The following six workstations comprise the Digital Preservation Lab base / default setup. The equipment and configuration of each can be adapted to respond to specific digital archiving projects and needs.