The Bryan Building was built in a record seven months, and was officially opened on February 25, 1968 with much-needed classrooms and special facilities for the fledgling Communication Arts Department and the Psychology Department, as well as some Biology facilities to accommodate overflow from the Drummond Science complex.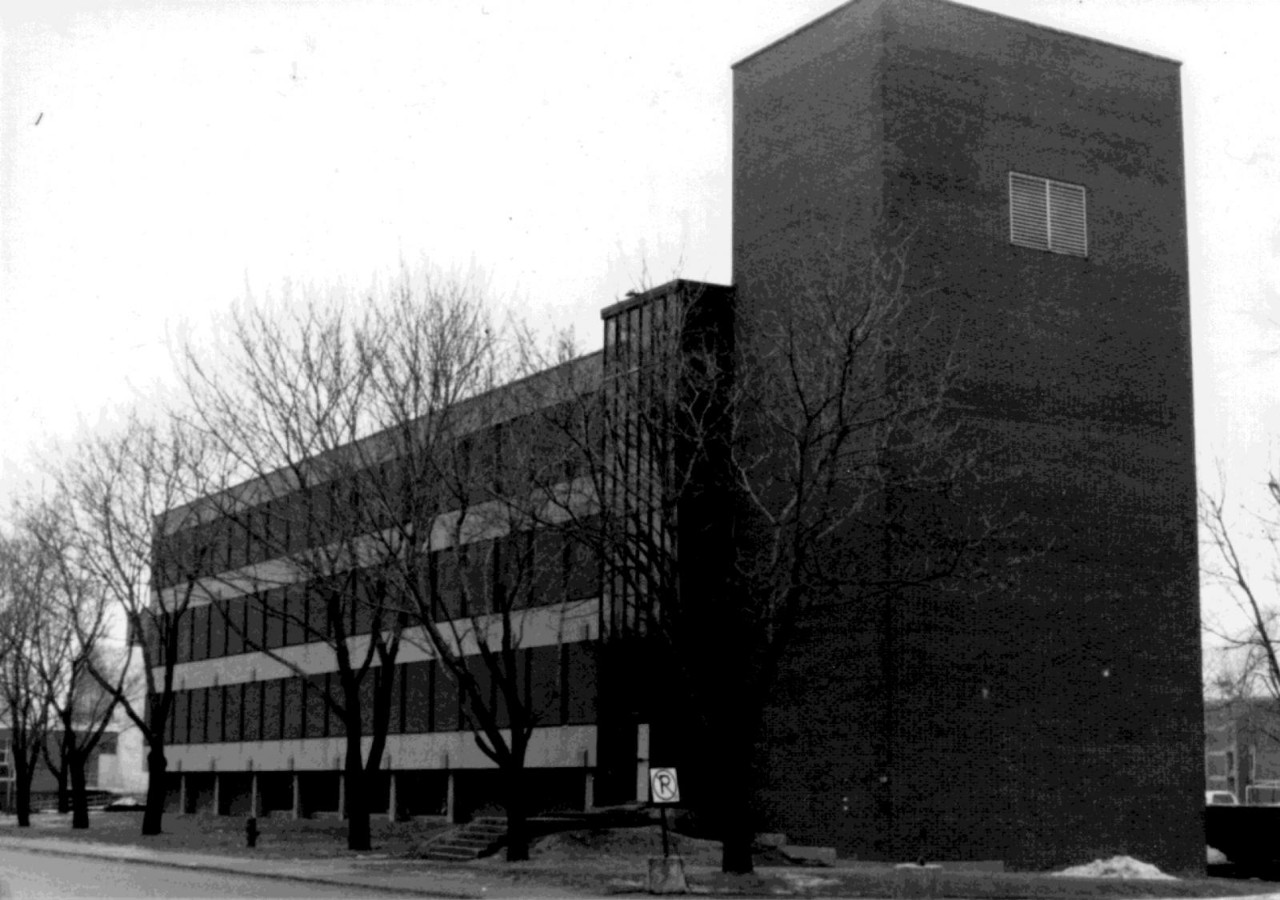 Bryan Building, 1988. View from West Broadway. I049-02-247
The building cost $1,150, 000, and equipment $400,000. The Bryan Building is named for William Xavier Bryan, S.J. (1892-1947), a distinguished teacher of economics, sociology, French, and philosophy, and Dean of Studies at Loyola. He taught at Loyola 1918-22 and 1931-47, and he contributed much to drama at Loyola. When this building was built, it included professional technical facilities designed for teaching in the Communication Arts Department. The fully equipped TV studio and control room, film projection and editing rooms, radio and recording studios were considered a bold step forward for an academic program, and the facilities were instrumental in establishing the program as innovative and progressive. The Bryan Building has been renovated for offices and teaching facilities, and since 2003 it has been integrated with and forms part of the Richard J. Renaud Science Pavillion.