Concordia University chronology – 1970s
1979
Students from Loyola and SGW campuses vote in favour of the creation of CUSA
1977
First issue of Concordia University Magazine, the Alumni magazine, in September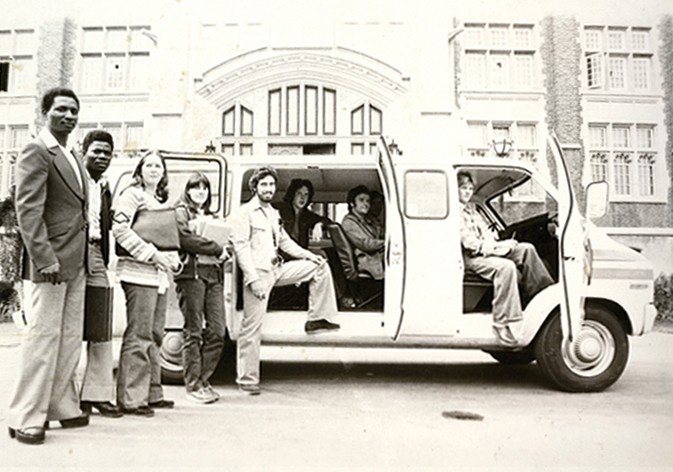 1976
Inter-campus shuttle bus begins service on September 29 with a 13-passenger van making seven trips a day. Service is upgraded in September 1978 when two 36-passenger buses are inaugurated.
1975
FYI (For Your Information) begins publication later evolving into The Thursday Report, and Concordia's Thursday Report on January 16
1972-73
Loyola gains Provincial (QUAA) Titles in men's football, soccer, basketball, hockey, judo, water polo, and women's tennis
1971
SGWU Board of Governors approves the creation of the Office of the Ombudsman on March 11
Board of Governors approves the creation of the Office of the Ombudsman at Loyola College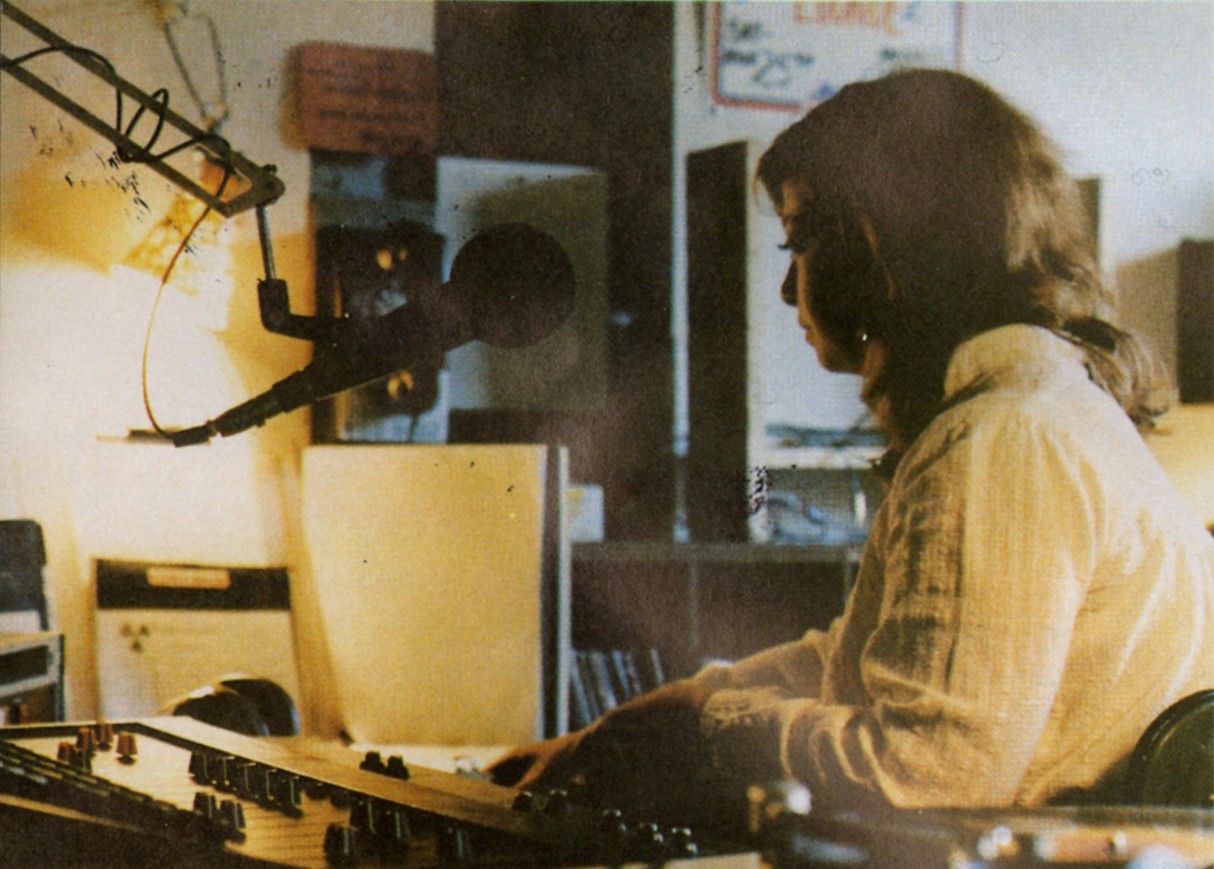 1978
Radio Loyola obtains a licence to operate an AM radio station
1977
Official opening of Reggie's on the 7th floor of the Hall Building on January 27; it later moves to the mezzanine
1976
Establishment of no smoking policy in classrooms on February 27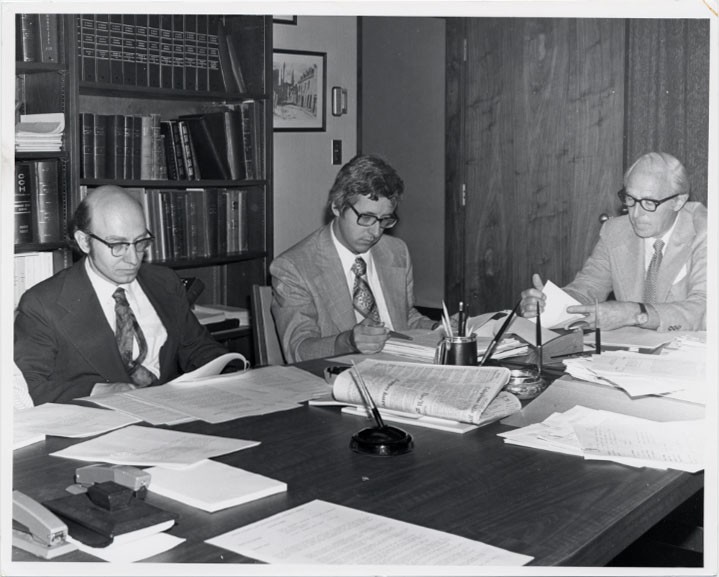 1974
Concordia becomes a legal entity with the publication in the Quebec Official Gazette of the Order in Council creating the University
1972
Joint Committee of the Board of Trustees of Loyola and of the Board of Governors of Sir George Williams produces the discussion paper, A Model for the New University, on September 19
1970
SGWU introduces in-person pre-registration for undergraduate programs, February 16-27
1977
The Thursday Report begins publication replacing FYI and later evolving into Concordia Thursday Report on September 8
1976-77
Library circulation system is automated on SGW campus, eliminating the need to complete a loan card for each book borrowed, the culmination of a five-year project; Loyola to follow shortly thereafter.
1976
First Concordia Festival of the Arts on March 17-18, with 150 entries and 19 awards of $100 each. It runs for 6 years until 1981.
1975
Engineering students set out with their Boggemobile (portable outhouse) heading for a baseball game at Jarry Park on September 24
1973
The Concordian begins publication on SGW Campus on May 17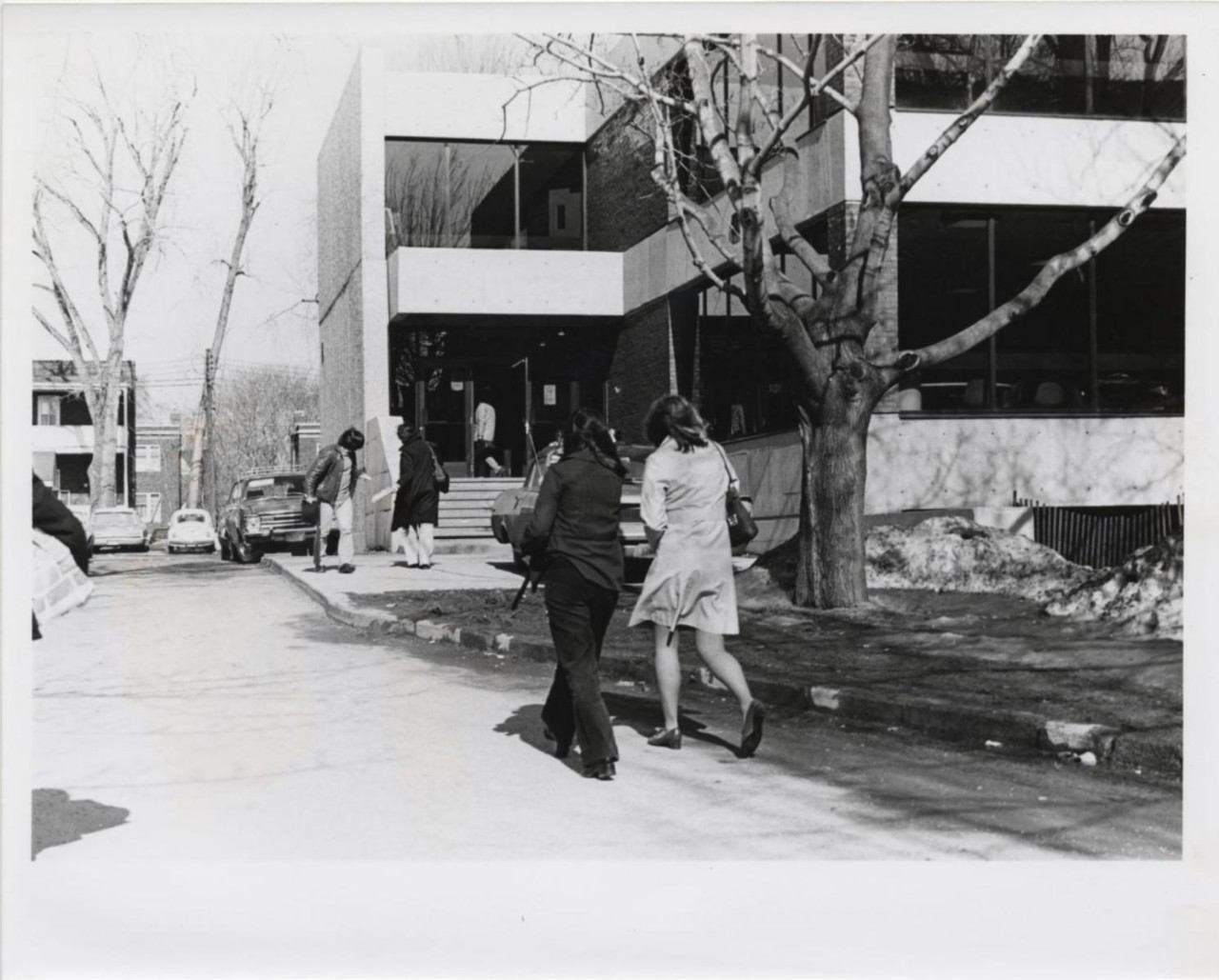 1971
Groundbreaking Ceremony for the Loyola Campus Centre on December 14, 1971