In 1975 there was speculation that the property might be purchased and renovated for the new downtown campus library building and Commerce, Fine Arts and Athletics facilities for Concordia. In 2007, Concordia finally acquired the building.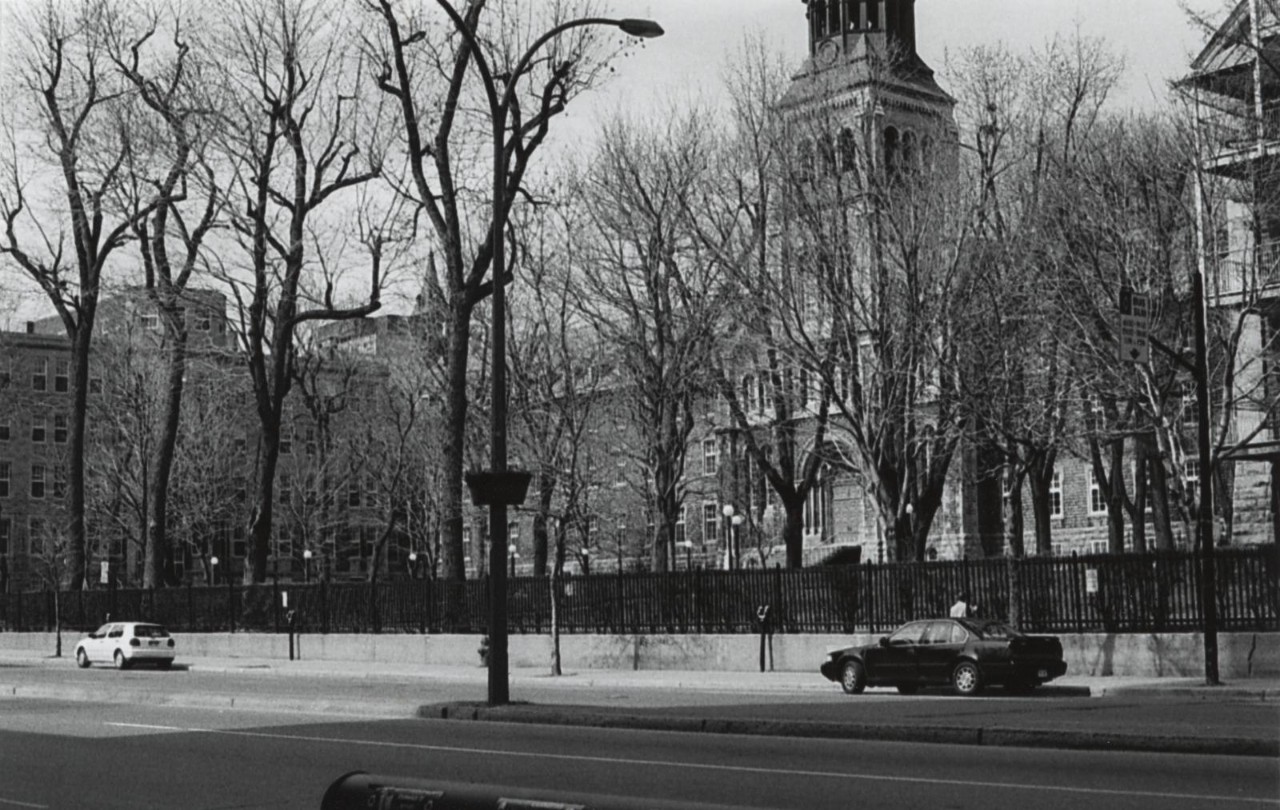 Grey Nuns Motherhouse, view facing north from René-Lévesque Boulevard, April 2004. Photo: Kiki Athanassiadis. I049-02-752
In the 1840s the Jesuits considered many locations for their new school that would become Collège Ste-Marie/St. Mary's College, out of which grew Loyola College. One potential site was the famous Mont Sainte-Croix or "Croix Rouge." In 1861 the Sisters of Charity of Montreal (Grey Nuns/Soeurs grises) bought from the Sulpician Order the land between Guy, Ste-Catherine, St-Mathieu and Dorchester (now René Lévesque). They moved uptown from Old Montréal facilities that regularly flooded. Renowned architect Victor Bourgeau, designer of many religious buildings in Montreal, designed the landmark limestone buildings. The Hôpital Général portion of the construction opened in October 1871, the chapel was consecrated in 1879, and other parts of the buildings including the orphanage and the Motherhouse were completed by October 1901. The property included cultivated fields and orchards. The Faubourg complex now sits on a part of this land, some of which was leased from the Grey Nuns in 1925 to build the older part of the building in which the food court is today.