The Trees Along Sherbrooke Street
In 1922, 36 maple trees were planted along both sides of Sherbrooke Street as memorials to the Loyola boys who died in World War I. A 37th tree was planted by the Loyola High School in 1996 when a careful search of the records by Dr. A. Gilbert Drolet revealed another Loyola victim.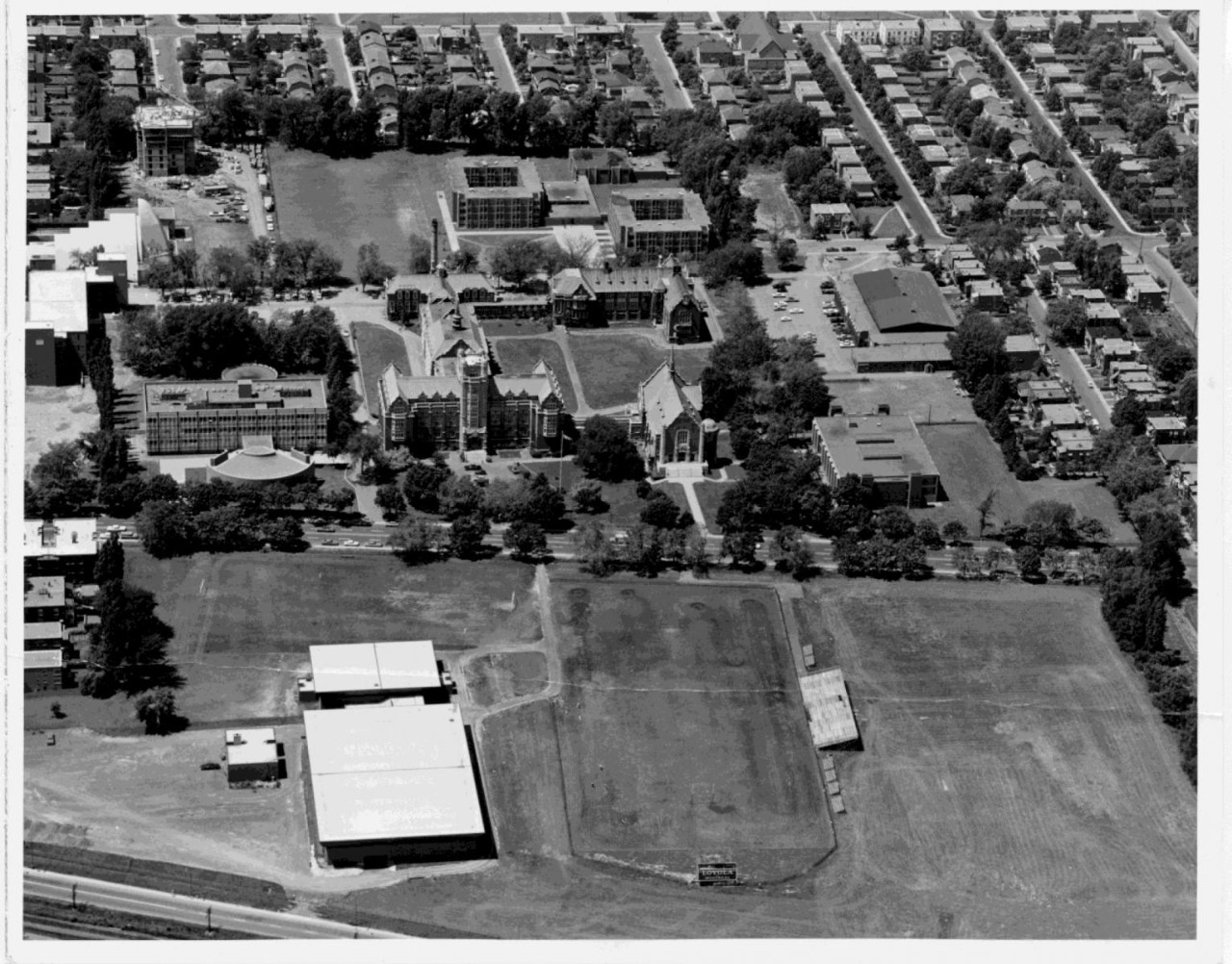 Aerial view of the Loyola Campus, Fall 1968. Photo: Richard Arless Associates. P013-02-01
Each tree originally had a metal plaque with the name, rank, and details of the death of the Loyola Old Boy. Traditionally, on Remembrance Day, November 11th, the trees were marked with poppy-decorated wreaths. These trees were part of the route on Sherbrooke Street from Westhill Avenue westward, known as the Road of Remembrance, on which hundreds of maple saplings had been planted in 1922 to commemorate the war dead of World War I. Not all the trees are still standing, the plaques on the trees have now disappeared, and the Road of Remembrance is no longer commemorated. Close to 300 alumni and students of Loyola took part in World War I, and between 1,200 and 1,500 in World War II.