Hingston Hall was officially opened on April 18, 1964 as a residence built to accommodate 308 male students.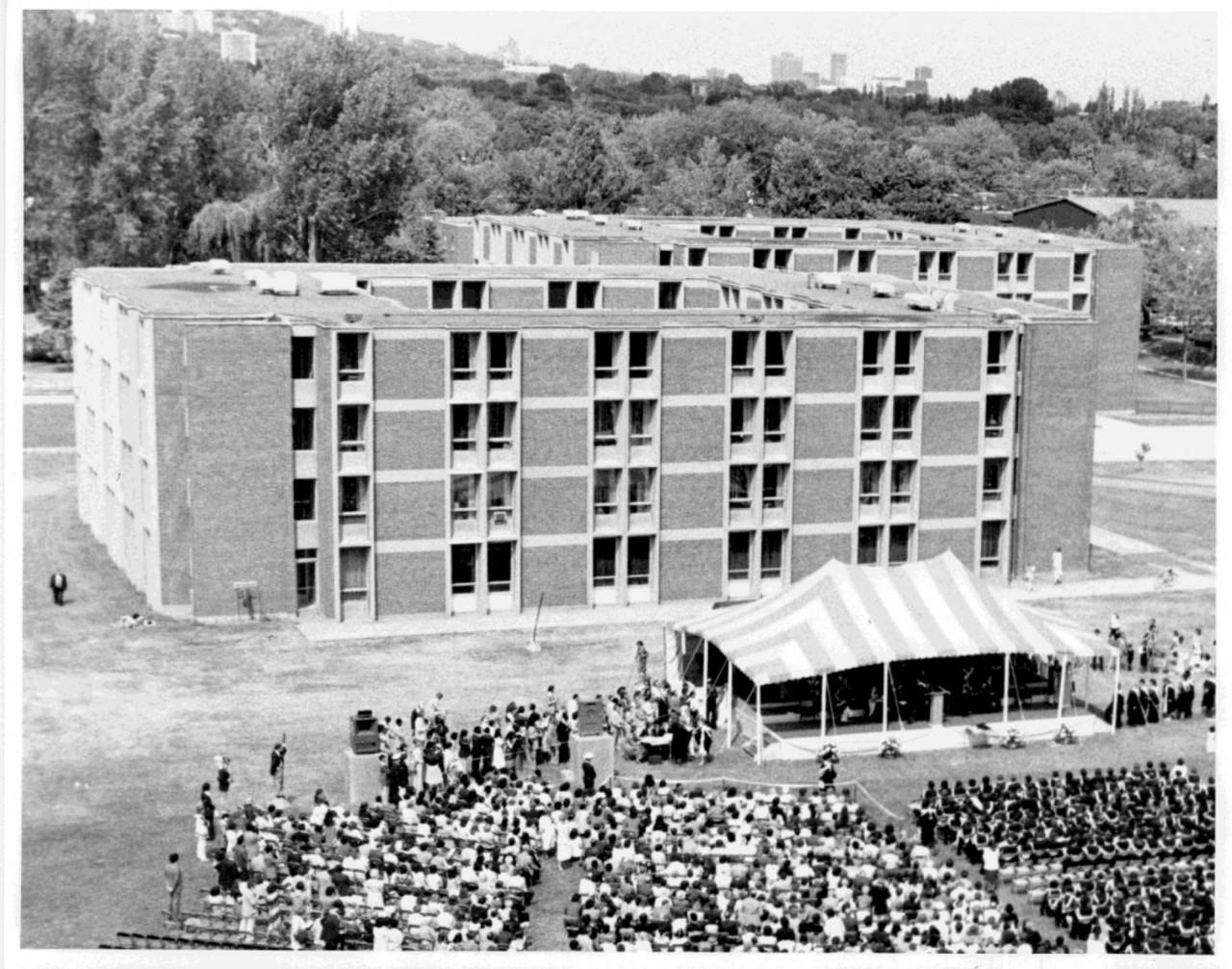 Graduation ceremonies outside Hingston Hall, ca 1982. Photo: Ian Westbury. I002-02-1665
The first boarders took up residence in temporary quarters on the west-end campus in 1915, and later in the Junior and Administration Buildings (third and fourth floors).They carried on the long tradition of Loyola boarders begun at Collège Sainte-Marie, and in the Bleury and Drummond buildings and eventually in makeshift accommodations on West Broadway. Hingston Hall is named in memory of William Hales Hingston, S.J. (1877-1964), the oldest son of Sir William Hingston (1829-1907), distinguished surgeon, mayor of Montreal, and Senator. Father Hingston was educated at Collège Sainte-Marie. During his term as Rector (1918-25) he brought Loyola College into the modern era, graduallly but radically changing the academic program, moving it away from the collège-classique tradition in which it had begun. He directed Loyola's first fund-raising campaign, founded the Loyola COTC, built the first stadium, and enlarged the Administration Building. In 1959 Loyola became co-educational, and in 1967, the first women's residence opened on Sherbrooke at Mariette, housing 90 students. Langley Hall was named for Susan B. Langley, whose bequest funded the purchase of the house. The women's residence closed in June 1995.