Apply now
Degree
Bachelor of Arts (BA)
Department
Faculty
Program type
Major, Minor, Honours, Specialization
Primary campus
Sir George Williams (SGW)
Why study Human Environment?
Explore how geography influences human behavior and examine the impact of human activity on the environment. As a geographer, your knowledge of this complex relationship will lead you towards creative solutions for some of the most important issues we face today: climate change, biodiversity loss, natural resource management and sustainability.
Through labs, lectures and projects, you will:
Study the relationships between people and places: what places mean, how places shape our lives
Examine the causes and consequences of environmental change
Consider the role and significance of social and environmental justice issues
Identify approaches to support the efficient, equitable and sustainable use of resources

Learn to gather, analyze and interpret statistical data
Acquire technical skills in computerized mapping and Geographic Information Systems (GIS)
After graduation, your knowledge and technical skills will prepare you for careers in areas such as climate change adaptation policy, environmental impact assessment, biodiversity conservation and protected areas planning, and urban and regional planning.
Program highlights
Access to a cartography studio and labs for climate modelling and environmental impact
Research opportunities with the Landscape Ecology and Environmental Impact Assessment Lab
Program options
Honours in Human Environment (60 credits)
Specialization in Human Environment (60 credits)
Major in Human Environment (42 credits)
Minor in Human Environment (30 credits)
Minimum cut-off averages and course requirements
Quebec Cegep: 21 (Honours: 28)
High School: C+ (Honours: B+)

ACT or SAT is NOT required

University Transfers (internal/external): C (Honours: B+)
Baccalauréat français: 11 (Honours: 14)
International Baccalaureate (IB) diploma: 26 (Honours: 31)
Honours programs: Students applying directly to an honours program should list it as their first choice. If not admitted to honours, they will automatically be considered for the next highest program (i.e. specialization or major).
Minimum cut-off averages should be used as indicators. The cut-off data may change depending on the applicant pool. Applicants who meet the stated minimum requirements are not guaranteed admission to these programs.
Human Environment alumni have established careers in a range fields including environmental impact assessment, resource conservation, urban and regional planning, housing and community development, and teaching. Recent graduates have become researchers with the NAFTA Commission for Environmental Cooperation and the Secretariat of the UN Convention on Biodiversity.
Jaynina Deku
Major in Human Environment
This program can act as a gateway to a variety of new exciting opportunities.
Other programs of interest
Environmental Geography (BSc)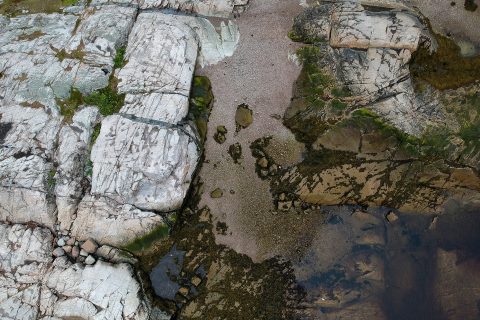 As an environmental geography major, you'll take courses in geography, geology and biology, and enjoy the flexibility to complement your studies in another field of interest.
Department
Department of Geography, Planning & Environment
Faculty
Environmental and Sustainability Science (BSc)
Honours

Specialization

Co-op
Urban Studies and Urban Planning (BA)
Major

Minor

Honours

Specialization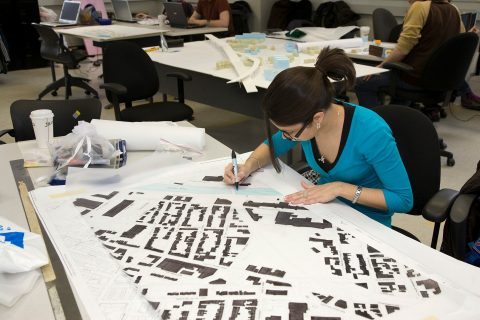 As an urban studies student, you'll explore how residential and commercial areas, community spaces, public services and transportation all function together. You'll learn how to make decisions in the public interest, and plan for future change.
Department
Department of Geography, Planning & Environment
Faculty