Student profile
Jaynina Deku
Pursuing a Bachelor of Arts
Major Human Environment
"This program can act as a gateway."
Real-world issues come into vivid focus in the Human Environment program
The Human Environment program explores the interconnectedness between human societies and the geographies they inhabit. These connections awakened Jaynina Deku to get involved with climate activism.
What do you like best about the Human Environment program?
One of my favourite things about the program is that it is so collaborative. My teachers and peers are all so supportive, and it truly feels like we're all here for the same passions and goals. This program can act as a gateway to a variety of new exciting opportunities. I know many people who went on to pursue master's degrees in environmental fields or started environmental projects that tackle different current issues.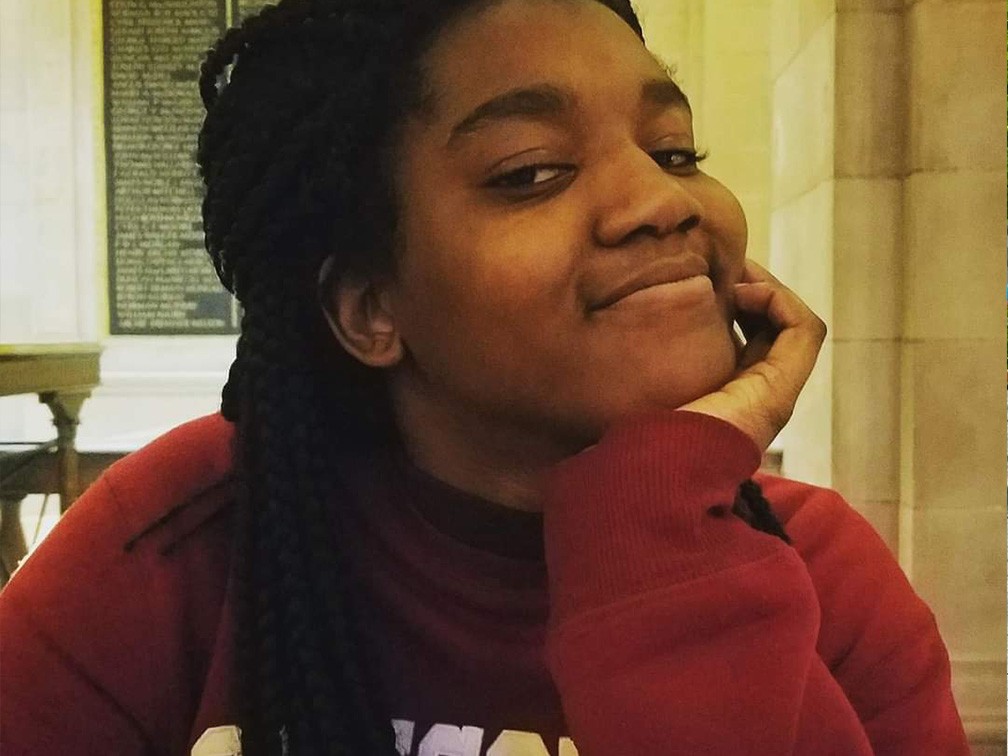 How has the program changed your perspective on your surroundings?
The theoretical portion of the program helped me understand the interconnection of factors in our climate system, and how one problem can have a ripple effect which can lead to so many other issues. I even got the chance to be active in the Climate Emergency Committee, (CEC) an organization made up of students and faculty members dedicated to increasing climate awareness and education to those within Concordia, and to the youth of Quebec society.
What are the most valuable skills you've taken out of the Human Environment program?
I was able to improve my critical thinking and writing skills. It influenced and motivated me to pursue a career in environmental science and gave me the opportunity to meet so many interesting people.