2021-2022 Operating, Capital and Cash Budgets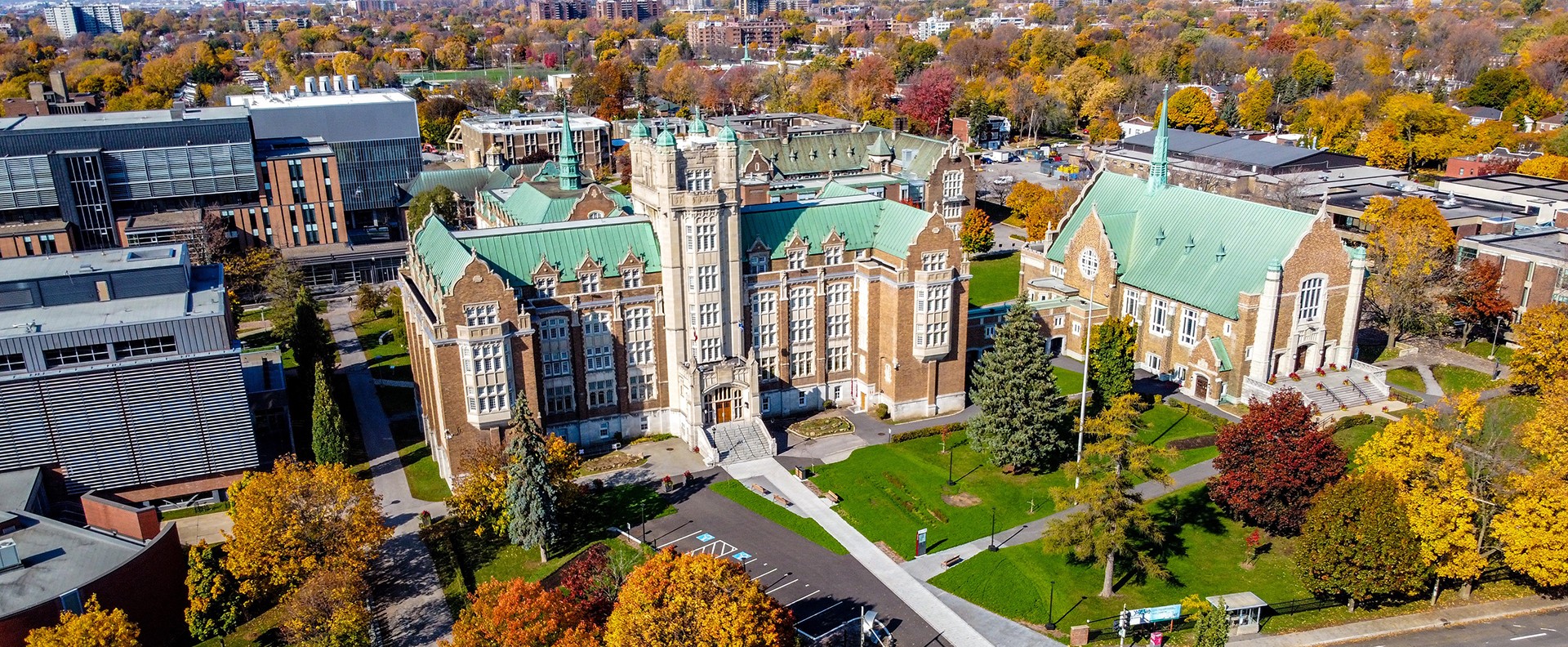 Message from the Chief Financial Officer
May 26, 2021
COVID-19 has been a journey for Concordia. Community members had to adjust to new ways of working and studying, often from home and while juggling different obligations, worries and levels of support.
For the 2020-2021 budget, this meant coming up with a plan to keep the institution flexible but stable. We got through the first half of the fiscal period with an "Autorisation de dépenses" approved by the Board of Governors, then a fall budget for the second half. Planning included a $38M deficit, including $25M for a special COVID-19 fund.
The Finance and Audit committees did their part throughout, closely monitoring the evolution of the 2020-2021 financial situation with respect to our operating activities, risk management, capital investments and cash management.
Financial successes of 2020-2021
Despite the turbulence of the period, we made it though year one of the pandemic in decent financial shape. Thanks to prudent management by faculties and units, we ended up with a lower deficit than expected: $30M, which is equal to 5.4% of our expenses and is within our 5 to 8% target. We also benefited from a 4.2% increase in student enrolment compared with 2019-2020 and saw our highest student retention rate in many years.
Other positives include the stabilization of working conditions thanks to extended collective agreements, the successful backing of the academic sector through the purchase of remote delivery tools and the hiring of additional teaching assistants (TAs). We were also able to provide financial assistance to students in the form of the Student Emergency Fund and the extension of payment and reimbursement deadlines.
2021-2022: an ambitious view of the future
COVID-related financial pressure is not about to disappear, nor has it become much easier to predict. Therefore, for the 2021-2022 budget, we presented different scenarios to the Board. We are happy to announce that they accepted our most positive and ambitious plan — the one focused on growth and strategic initiatives rather than on merely weathering the pandemic storm.
We propose investing $12.9M (2.3% of expenses) in initiatives that include:
A research expansion plan

Strategic faculty investments

Improved academic, research and remote delivery tools

The development of schools and institutes

Implementation of the Sustainability Action Plan
Because we anticipate that recurrent activities will cover $3M of that $12.9M, these investments will contribute approximately $10M to our deficit.
Based on our assessment of additional costs of a hybrid delivery model for fall 2021 and our assumptions about a gradual resumption of ancillary activities, we anticipate investing $7.2M to cover reduction of revenues ($5.2M) and additional expenses ($2.0M). When added with the strategic investments, we arrive at a projected deficit of $17M for 2021-2022.
Though no one wants to present a deficit, the one we propose will allow us to remain agile in the face of the COVID-19 pandemic while still developing new research supports and capabilities.
$17M represents a deficit reduction of $13M compared to 2020-2021. It is equal to 3% of the budget, compared to last year's 5.4%. By way of comparison, the $12.3B deficit announced by the Government of Quebec for the 2021-2022 budget represents 10% of Quebec's total expenses.
We are confident that, in a few years, we will make it back to our position of equilibrium thanks to our four budget management pillars: prudence, agility, continuity and long-term sustainability.
A balanced allocation of resources and our integrated approach
As presented to the Finance Committee, we propose a balanced allocation of resources to cover our recurrent activities, including:
Salary adjustments, as per collective agreements

Contractual obligations and indexation of current contracts

Cybersecurity and enhanced technology capacity

The "go live" of Project UNITY (our SAP implementation project) in late 2021
The pandemic has had an impact not only on our operating funds but also on our capital investment strategy and our cashflow management. Concordia has allocated more than $100M per year in capital investments during the past two years. These include strategic property acquisition and investments tools to simplify and reduce the administrative load of researchers and department leads.
The pandemic also presents an opportunity to re-examine our infrastructure strategy and planning. We currently have more than $150M in capital projects underway that will be undertaken in the months to come. Based on our long-term capacity of $362M, we will realign our capital investment strategy to plan for a post-pandemic environment.
Cashflow management, more than ever, has become an important element of our comprehensive financial framework. Our Capital, Asset Management, Funding and Financing Policy (CFO-4) defines conditions and parameters that we need to maintain to protect our long-term financial sustainability. Close monitoring of our cashflow is part of this framework, which is why we present monthly reports to the Finance Committee.
A robust and comprehensive financial framework
Our long-term strategy is based on the following pillars:
Moving to a balanced operating fund budget, as achieved in 2019-2020

Focusing on strategic investments that support transformation and strategic initiatives

Monitoring our long-term financial sustainability and compliance with our policies, including recovery and recalibration plans if we see negative trends.
We are closely watching the long-term forecasts of key indicators, including debt per student Full Time Equivalents (FTEs) and debt compared to our total expenses. We maintained a debt-per-FTE at $7,000 at the end of the 2020-2021 fiscal year (59% of our $12,000 threshold as defined in our policies) and we plan to remain compliant through to the end of the 2023-2024 planning cycle.
Embracing the future
The pandemic has changed everyone's financial landscape. Last year, we proposed focusing on agility and capacity to adapt, and the current environment is leading us to continue in that direction.
The 2021-2022 budget is not a conservative one. We are choosing to invest in our future as an institution that values initiatives and transformation. We believe that it is more important than ever to trust in our capacity to adapt and innovate and that the new budget is aligned with this vision. However, being agile doesn't mean ignoring our long-term sustainability, so if we see any trend that suggests additional risk to our future capacity, we will adjust our strategy.
The 2021-2022 budget is a great opportunity for Concordia to set the tone for years to come. Let's continue to build on our confidence and trust in the future and become an even greater university in the process.
Denis Cossette
Chief Financial Officer

Concordia's annual operating budgets links