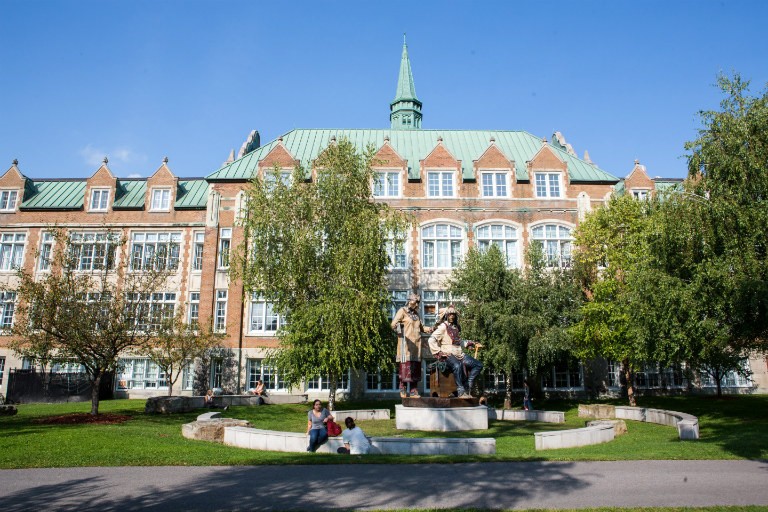 Message from Denis Cossette, Chief Financial Officer

Concordia has created significant momentum in becoming Canada's next-generation university, and that is why we believe it is important to continue investing in our future.
To this end, the 2018-19 operating budget provides ongoing funding to support innovative and transformational projects under Concordia's nine strategic directions. It also provides financial support to our Faculties as well as investments to enhance the student experience.
One of the key priorities in 2018-19 is to reduce our annual deficit. We believe a balanced budget is a necessity to support Concordia's long-term financial sustainability. Our goal is to present a balanced budget in 2019-20.
Changes to funding formula
In 2018-19, the Government of Quebec is introducing changes to the funding formula for the Quebec university network.
This will affect the operating grant Concordia receives. For the most part, this grant is based on three distinct components: teaching activities, teaching support services and space-related services.
The good news is that Concordia will keep its relative share of the university sector, which is 10%.
There are also changes in the calculation of weighted full-time equivalents (FTEs).
The FTE is the basic unit of measure by which the Government of Quebec calculates its grants for all Quebec universities. For example, 1 FTE equals a student taking 30 credits or two students taking 15 credits each.
The government then applies a weighting factor, based on the student's cycle (undergraduate, graduate, postgraduate) and the type of course.
Among the changes being introduced is a reduction in the weight factor by 45% for engineering students in cycle 2.
The government plans to support universities that will be highly affected by this change. Concordia will benefit positively from this.
Declining student enrolment has been identified by the Government of Quebec as an issue that needs to be addressed. While this is not the case for Concordia (we have experienced a growth of 6% in student enrolment over the past two years), we will be participating in discussions about a new financial model that will support those universities experiencing this decline.
Context of the 2018-19 budget
Since 2010-11, the Quebec university network has been strongly impacted by budget compressions. As a result, Concordia has experienced a cumulative loss of more than $90 million to its operating budget.
Despite some reinvestment from the Government of Quebec, Concordia's funding has not returned to the pre-2010 funding levels.
Over the years, faculty and staff – across all Faculties and administrative sectors -- have worked diligently to keep expenses down while ensuring that we offer a quality education and enhanced student experience.
We've also welcomed more students and made significant progress in advancing our nine strategic directions – all within the context of a challenging fiscal environment.
I'd like to extend my sincere appreciation to the members of our community for their ongoing support in making this happen.
We can all take pride in the fact that Concordia has a strong and robust financial discipline that has served us well over time.
The 2018-19 budget continues in this vein. It sets a promising course for long-term financial sustainability, by making the reduction of our deficit a priority, and for our future as a next-generation university by making strategic investments.
Denis Cossette
Chief Financial Officer