Establishing a Faculty-Led Field School
Learn about Concordia faculty-led field schools and how to develop your own. Field schools programs mobilize students, and offer experiential, transformative learning experiences within the structure of a Concordia course.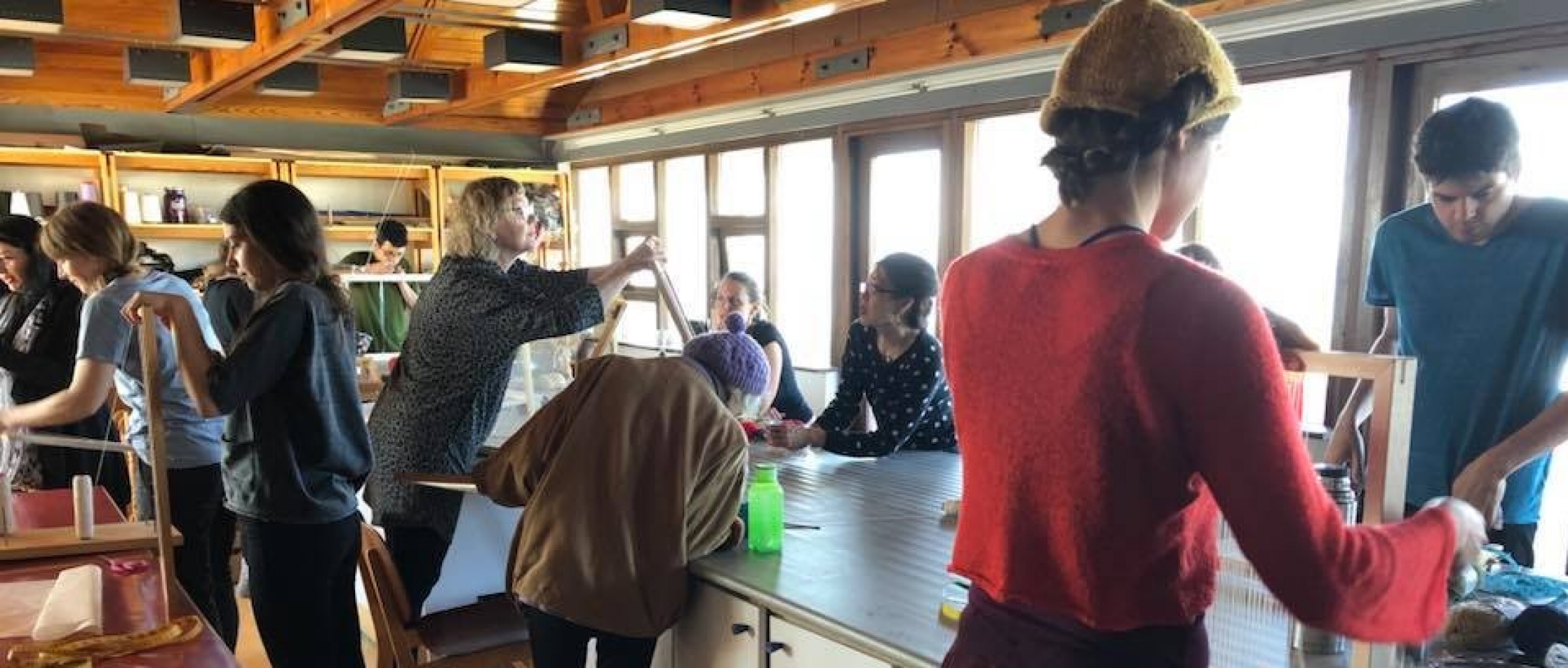 Textílsetur - Icelandic Textile Center, Imagining Iceland Field School. Photo credit: Dr. Kathleen Vaughan
Field schools promotes experiential learning, providing real world, out-of-classroom experience to participants. Field schools can encompass various categories of academic activities that take place outside of Quebec.
What is a Field School
A field school is typically either a faculty-led course taught abroad (normally during the summer term) or a summer school offered by a Concordia partner university abroad. For both, experiential learning plays an important role by providing both teaching and a learning-experience abroad related to course contents. While several models and examples of field schools at Concordia exist, they typically match one of the following examples:
A Concordia course taught by a Concordia faculty member abroad.

Courses taken for transfer credit at a partner university's summer school.

Courses taught at a host institution with a Concordia professor's supervision.

Non-credited workshops/activities abroad led by a Concordia professor.
Types of Field Schools
A field school can be:
An excursion to a site of interest, event, conference or festival.

A Concordia course (or courses) taught in an international setting.

Courses taken for transfer credit at a host institution or organization.

Concordia courses taught at a host institution by the institution's professors. A Concordia faculty member supports students on-site and oversees academics and grading.

Non-credited courses or activities organized by a Concordia faculty member.
Getting started
Several of Concordia's partner institutions offer bespoke summer programs in which they offer to host a group of visiting Concordia students and a Concordia faculty member. The Concordia faculty member determines the program course or activity; the host institution grants access to facilities, classrooms and accommodations. (Please contact Concordia International for recommendations.)

A festival, event or conference can form the basis for an international short-term program.

A Concordia faculty member can develop an affiliation with a professor from another institution into a collaborative effort to host/exchange students on a short-term basis.

Faculty members can use an existing connection with a research centre or an organization to explore the possibility of student involvement.
Things to note
When investigating a prospective field school, it is important to consider the following:
Suitability of host destination.

How host institution/region supports the program's learning objectives.


Ease of travel.

Accommodations and meals for participants.

Security and political stability of host region.

Student interest.

Costs.
Submitting a proposal
Read through Field School Guide
Submit the Field School Proposal Form by October 7 2022 deadline to Maral Abajian

Obtain approval from department chair and associate dean of academics.

Concordia International and a representative from your department and/or faculty will meet with you to devise a plan for the program's implementation.
If you have a field school you would like to propose but are not certain of how to proceed, please contact Maral Abajian, Coordinator of short-term programs at Concordia International, for a preliminary consultation.
How Can Concordia International help you?
Concordia International can help
Assess feasibility of program.
Initiate contact at host institution/organization.
Evaluate security/political stability of host destination.
Determine student interest.
Advise regarding health insurance and visa.
Make recommendations regarding field trips/excursions.