The following individuals are the winners of the CCSL Outstanding Contribution Award for 2020.
Students: Victoria Videira, Bruna Guarino Moraes, Samantha Leger, Marcus Peters, Gaëlle Serena Kouyoumdjian, Jasper Malchuk Rasmussen
Staff: Sabrina Lavoie & Marie-Josée Allard
Dear Outstanding Concordians,
I wish to offer you my sincerest congratulations for winning a CCSL Outstanding Contribution Award. We are all in deep gratitude for what you have done to make life on our campuses better, kinder and more welcoming.
You are receiving this award because in the course of your daily roles, you have gone above and beyond what is expected. This is the magic of what makes us human, the desire and agency to look for opportunities to improve our community.
Here's to all the nominators. Without you, we wouldn't have any award winners. And a big thank you to the members of the committee who took the time to read through all the applications.
Once again, to all the winners, high fives and mad props.
Andrew Woodall, CCSL Chair, Dean of Students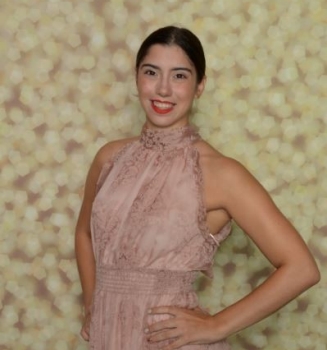 Victoria is currently a co-chair of the ASFA Loyola Committee and has made the committee highly successful, creating a reputation for it that will surely last. Victoria has been the driving force behind large scale events put on by the Loyola Committee this year, such as Quadfest and Froshbite. Perhaps more important than any particular event, however, is that Victoria has managed to create a sense of belonging and community among Loyola member associations.
In addition to the Loyola Committee, Victoria is also President of the Science College Student Association (SCSA). The SCSA represents students with a minor in Multidisciplinary Studies in Science. Victoria has fostered a tight-knit community for all those in the minor. Victoria also sits on the Concordia University Senate for the 2019-2020 academic year, the Research Committee and the Academic Programs Committee. Both in Senate itself and in the committees that they are a part of, Victoria always shows up prepared and ready to engage.
Through their engagement in various student associations, Victoria has overseen countless student initiatives, more recently spearheading an event in support of students well-being. Not only is Victoria academically high achieving, active in their community outside Concordia and in athletics, they have gone above and beyond their numerous mandates and have truly taken to heart the idea of being a leader for the entire campus.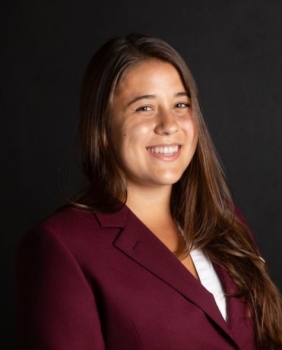 In their second year at Concordia, Bruna became Spirit Captain for the Concrete Toboggan Team and has continued their contribution as overall Captain for two consecutive years since. The team participates in one of the largest engineering competitions in Canada, the Great Northern Concrete Toboggan Race. As Captain this year, Bruna led the team to second place overall, with numerous other accolades. This was the university's highest result, with the maximum number of team members participating in the competition for the first time.
Additionally, as an Engineering Frosh Leader in Fall 2019 and Winter 2020, Bruna made it their goal to welcome new students to Concordia with positivity, encouragement, and generosity. As President of the Garnet Key in 2018-2019, Bruna was instrumental in the launch of monthly community initiatives that support organizations both on and off campus. This was an ambitious proposal for the Society, which traditionally would undertake only one project per year.
This past summer, Bruna completed an internship at Concordia's District 3 Centre for Innovation and Entrepreneurship and sought out an Honours Research project with Dr. Maria Elektorowicz, exploring the processes and applications of nutrient removal in waste water treatment. This past semester, Bruna joined the Sustainability Ambassador Program where they encourage awareness in developing more sustainable practices on campus through engagement opportunities, peer-to-peer knowledge sharing, and volunteering at Concordia University's Centre for Creative Reuse (CUCCR).
Bruna brings their core values of sustainability, innovation, and collaboration into each of their initiatives. As a conscientious, dedicated, and compassionate leader, Bruna creates a nurturing environment within any group, always guiding them to success.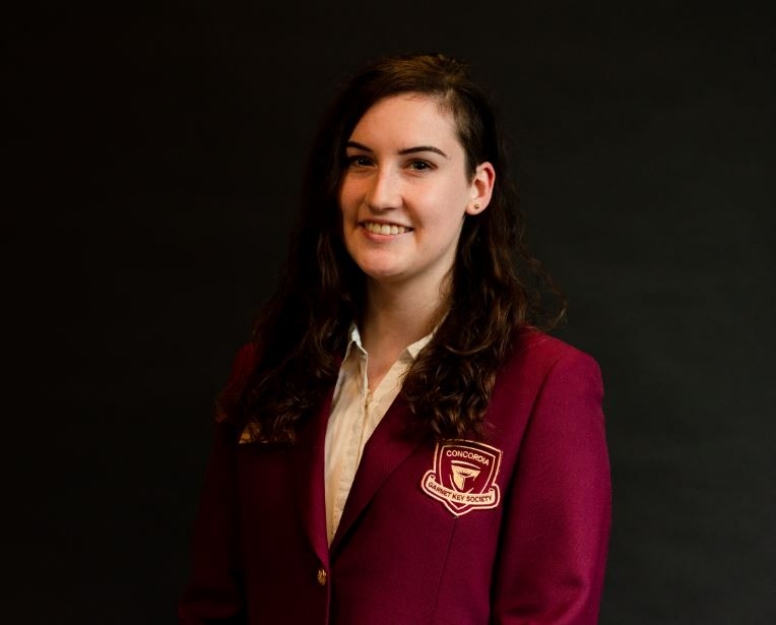 Samantha is the Secretary for the Garnet Key Society, Concordia's Honour Society. The group is composed of academically high achieving students who represent the University at events and who also create community projects. Samantha's job is crucial to the organization and leadership of the team, helping this year's cohort to excel at all their projects. Additionally, Samantha is the Lead Arts of the Concordia Concrete Toboggan Team this year and was Spirit Captain last year. The toboggan team participates in the longest and largest engineering design competition in Canada, the Great Northern Concrete Toboggan Race. Samantha's artistic contribution to the team is very important to the spirit and thematical aspects of the competition. Through this position, Samantha is bridging the gap between artists and engineers, leading a unique multidisciplinary collaboration at Concordia. At the competition this year, various awards were won due to their arts leadership, such as 1st Best Team Spirit and 1st Technical Display.
Samantha is also a founder of Making Arts, Making Politics, a Concordia-based art collective that focuses on examining the intersection between politics and art and their relations to social issues in Montreal. The group recently produced the book "Your Voice Here", which provides a platform to share the voices and artwork from the under-resourced community of Montreal.
Furthermore, Samantha is Vice-President of the Painting and Drawing Student Association, a group that was re-established this year to provide Fine Arts students with opportunities to showcase their artwork in professional settings, outside of classroom activities. As a Research Assistant for Dr. Cynthia Hammond this past summer, Samantha initiated various projects in the Art History Department and the Center for Oral History and Digital Storytelling.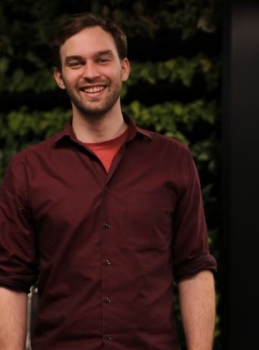 When Marcus first started at Concordia, he became involved with Divest Concordia and was one of the key campaigners for the first couple of years. In 2014, Marcus made the website for Divest Concordia and secured support and funding from the CSU in order to mobilize the masses. Throughout the divestment campaign, Marcus worked diligently, persistently and assiduously, eventually leading to the Concordia Foundation agreeing to become carbon neutral by 2025.
In 2016, Marcus joined up with numerous other students to work on the climate clock projection in order to bring awareness around the impending climate crisis. In 2017, he co-founded SEIZE (Socialist Economy Incubator Zone for Entrepreneurs), which democratizes the knowledge of how to do business differently through workshops and conferences. Marcus has also been elected twice to the Concordia Student Union from 2014-2016. During his time on Council, Marcus oversaw the transfer of $1.85 million from the SSAELC fund to the Woodnote Housing Co-operative. His advocacy and support for the Woodnote investment will benefit students for decades to come.
In 2018, Marcus was elected to the Sociology & Anthropology Student Union (SASU) and acted as the Academic Coordinator, which he used as an opportunity to organize various workshops and events for the students. Moreover, Marcus has been an active board member on the Hive Café Solidarity Cooperative from 2016 to 2019. Marcus has gone above and beyond the status quo to make Concordia a more critical and ideologically diverse university. His ability to make connections with people and be engaged in so many projects and organizations is an inspiration to students everywhere.
Gaëlle Serena Kouyoumdjian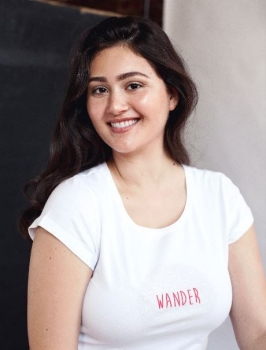 Gaëlle has been a part of the Concordia Armenian Students Union (CASU) for three years, two of which they served as President. This past year, Gaëlle has taken on the new challenge of Chairperson of the International Ethnic Associations Council (IEAC). Gaëlle is also a former independent councillor and Loyola Committee member of the Arts and Science Federation of Associations (ASFA). They received an award for "Most Outstanding Leader" and "Executive of the Year" on behalf of IEAC, as president of the Concordia Armenian Students Union (CASU). CASU also received "Most Improved Club" and "Most Cultural Events" awards under Gaëlle's influence. This highlights Gaëlle's undying sense of professionalism, which they demonstrate time and time again with their unbiased decision-making and constant thoughtfulness of members' opinions and concerns.
In addition to this, Gaëlle dedicates their time to volunteering both on and off-campus. On campus, they volunteered at Open House and as a note-taker for the Access Centre for Students with Disabilities. Gaëlle is a strong advocate for safety and environmental causes. They try their best to share the importance of caring for our environment. To spread safety around campus, Gaëlle takes the initiative to be SSP (Save Serve Program) certified each year and volunteers to serve if needed. Off campus, they volunteer with the Saint-John Ambulance as a first-aider.
Throughout all of the events that Gaëlle works on, their charisma and approachability have been a huge factor in their success, along with bringing together random strangers and making them feel as though they have undoubtedly entered a larger family.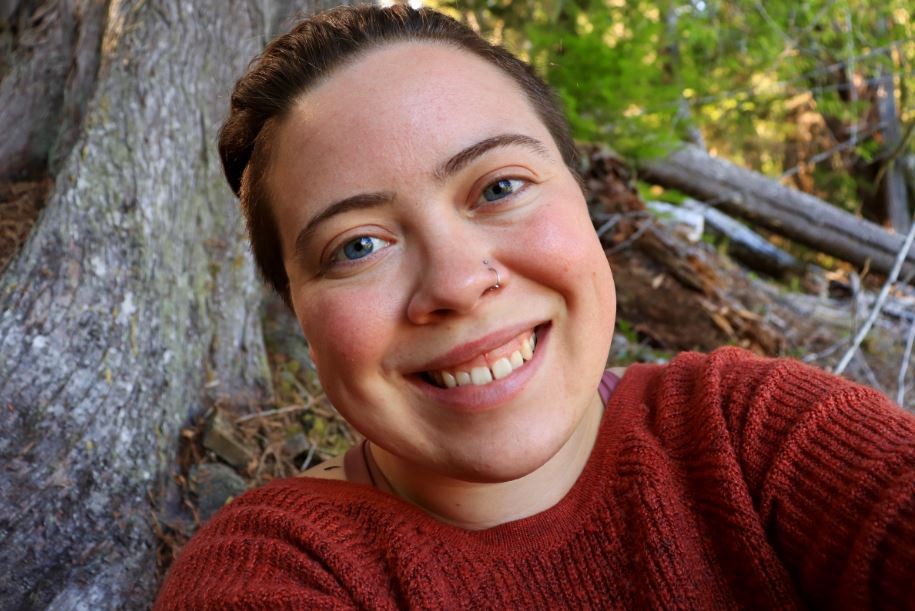 Jasper has served as the student representative on the Sexuality Studies Coordinating Committee and the Simone de Beauvoir Institute Coordinating Committee. Jasper illustrates exceptional leadership skills, dedication to improving the community and curricular conditions shaping both Women's Studies and Sexuality Studies programs, and serves as a passionate advocate both inside and outside the classroom. Jasper also served on the Board of Directors at QPIRG Concordia (2016-2017), at the Centre for Gender Advocacy (2015-2017), where they helped create the first Bystander Intervention training on campus, and as a peer-educator with the Montreal community health organization, Head and Hands (2015-2016).
In addition, Jasper has been General Coordinator of the Women's Studies Student Association. In this role, Jasper organized events and workshops for students in the programs and conducted outreach in Women's Studies and Sexuality Studies classes. They developed self-care workshops and events to help support students undergoing stressors in their studies and outside the classroom. Jasper sought to build bridges between students and faculty in this context, by formalizing feedback from students and then sharing it with the Coordinating Committee, the Simone de Beauvoir Institute's primary decision-making body.
Jasper has advocated for student needs at the Coordinating Committee as well, conducting independent research on student advocacy services on campus to present the governing body with recommendations on how to improve services to students at the Institute. On the Sexuality Studies Curriculum Committee, Jasper has helped guide and vision the development and growth of a new major, identifying student needs and challenges in the curriculum, which has been essential to the successful launch of the new major in the 2019-2020 academic year.
Sabrina Lavoie & Marie-Josée Allard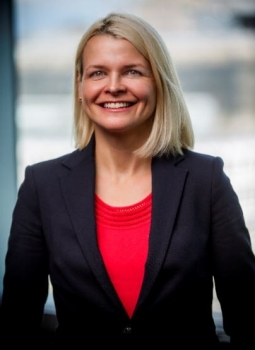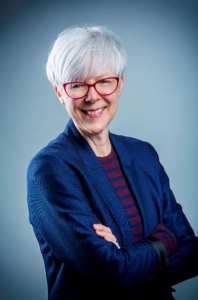 Sabrina is the Executive Director, Budgets & Business Development under VP Services, and Marie-Josée is the Director of Hospitality Concordia. Through their leadership and vision, these leaders have gone above and beyond to support, encourage and facilitate sustainable practices at Concordia. Under their leadership and support, some of these initiatives and practices include: a food recovery program in partnership with Tablée des chefs; an Event Sustainability Guide and accreditation program to be implemented for all events held on campus; gaining Fair Trade status for coffee, tea, chocolate and bananas in all campus food outlets; integrating the Waste Not, Want Not (WNWN) team and other sustainable practices for all events managed under Hospitality Concordia, supporting the Waste Not, Want Not campaign both operationally and financially by investing in paid staff to carry on this group's initiatives; and contributing to the overall Sustainability strategic plan for the University.
Since 2017, Sabrina and Marie-Josée have supported the Waste Not, Want Not initiative in countless ways. Marie-Josée encouraged all of the event planners working with them in Hospitality to collaborate with WNWN. Marie-Josée and Sabrina were instrumental in securing funding for the WNWN Waste Ambassador program. Sabrina enthusiastically took on negotiating the terms of this funding contract. Sabrina was collaborative and patient with the process, securing an institutional partner to supervise the waste ambassador team.
The Concordia community has made a great deal of progress tackling its waste over the past three years, and there is no doubt that this progress is thanks in large part to the commitments of Sabrina and Marie-Josée to sustainability in so many contexts, including WNWN. They are true Concordia champions.
The CCSL has chosen gender neutral pronouns in most cases in order to remain as inclusive and respectful as possible of all members of the Concordia community.